My China Photo Stories - Part 2
Some more photos and the stories behind them, from five more cities in China I've visited!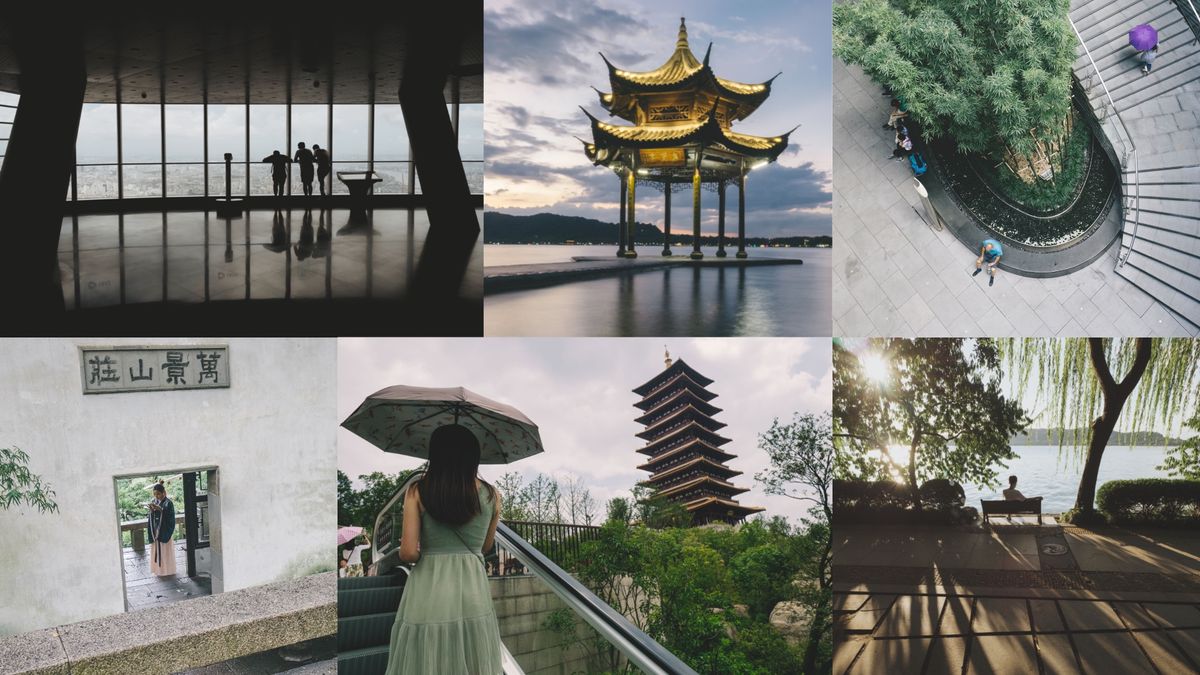 It's time for Part 2 of the My China Photo Stories series, where I talk a bit about some of my favourite photos from my travels around China.
In Part 2 below, I will cover the next five Chinese cities I visited: Nanjing, Hefei, Shanghai, Hangzhou, and Suzhou.
As mentioned in Part 1, I chose two photos from each city, not necessarily what I consider my best images from each place, but ones that I thought had an interesting story.
All photos were taken with my Olympus OM-D EM5 Mark II.
Nanjing
Nanjing is a great city in Eastern China and is the capital of Jiangsu Province. It's been the capital of China at various times throughout its long and rich history. I've been there a few times now, and it's probably the place I know best, after Beijing, of course. Like many mid to large-sized cities in China, it's a nice mix of traditional and modern.
Woman on an Escalator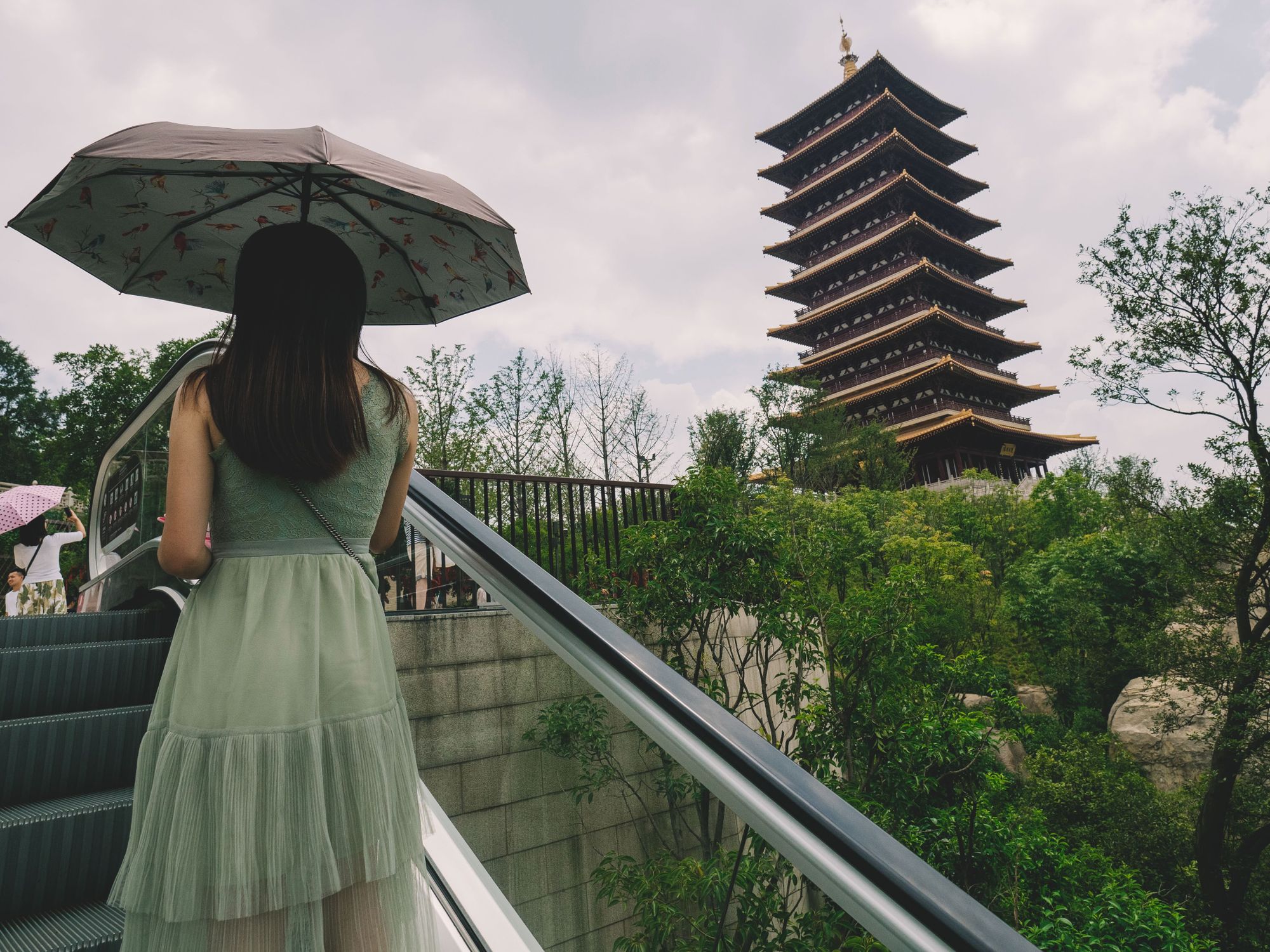 I took this photo while at Niushoushan, one of my favourite places in Nanjing for photography.
You may think that Niushoushan is an older place, but it's actually very modern. This means you can take multiple escalators to get to the top! And that's what I was doing when I noticed a woman with an umbrella ahead of me.
At first it was more just the umbrella design and her outfit that I found interesting. But as I took a couple of escalators closer to the top, I noticed the Usnisa Pagoda coming more into view. I thought that might make an interesting photo.
I didn't have time to really prepare or set up any specific framing, so I just took a few shots. I think this one turned out the best, I like how her umbrella looks similar to the individual roofs of the pagoda, just turned upside down.
Also, due to the wide angle, it appears that they are angled inward in almost the same degree.
Outside Usnisa Palace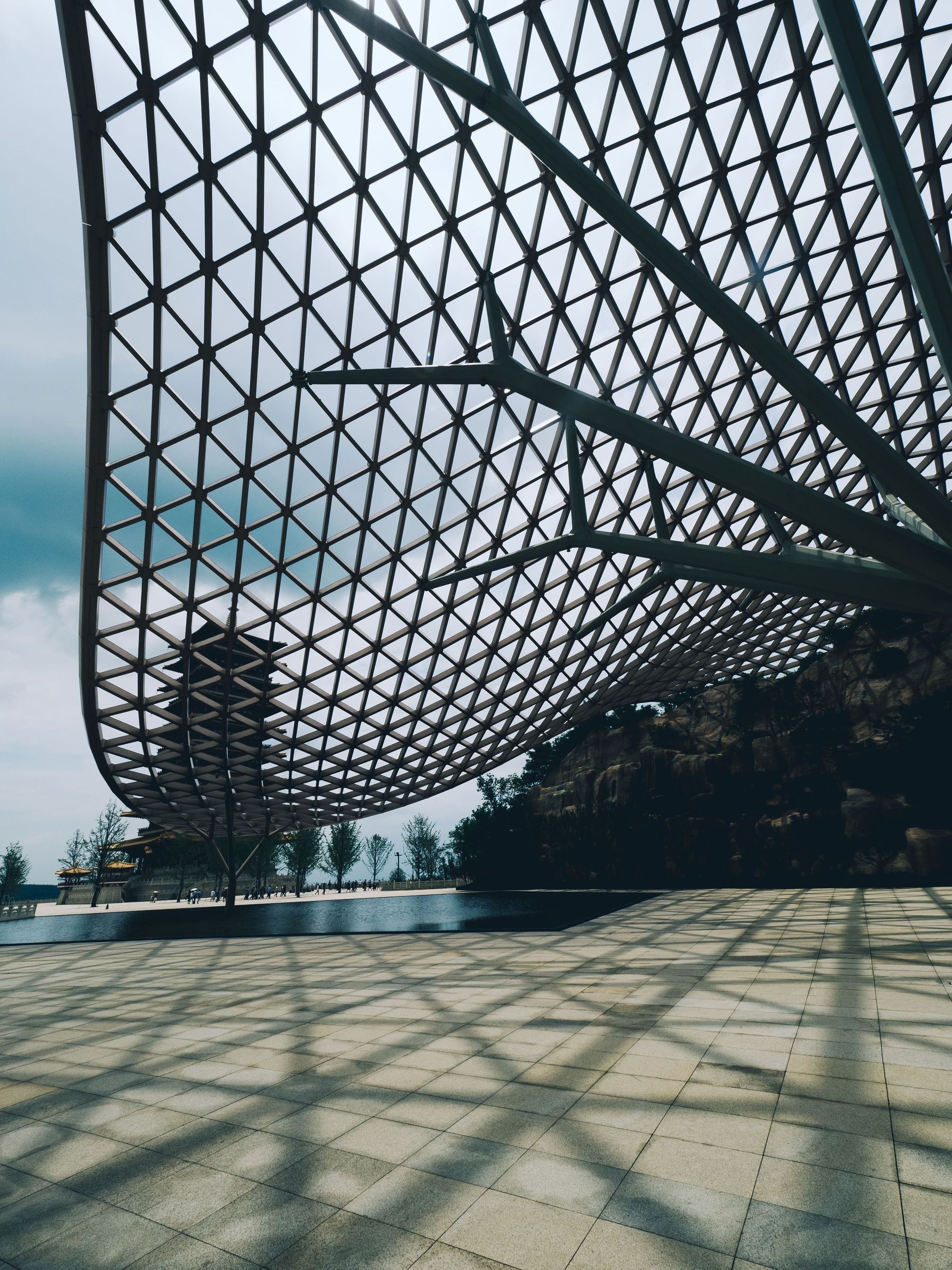 I thought maybe I shouldn't choose two photos from the same day and place, but hey, why not.
The main attraction at Niushoushan is probably the Usnisa Palace. It is quite an impressive place, I'll share photos from there in a future post, or you can check out my Instagram. It was such a cloudy day and kept hinting that it would rain, so I didn't mind walking around inside the palace.
But after wandering around inside for a while, I was greeted with some amazing shadows when I exited, so I took a few shots quickly in the spot where I was.
I like how the main criss-cross structure dominates the photo, but you can also see the pagoda in the background. Also, the strong shadows make an interesting pattern against the lines of the tiles on the ground.
Hefei
Hefei may not be on many 'top 10 cities in China' lists, but it's one of China's fastest-growing cities. It's actually located pretty close to Nanjing, though it's in a different province, Anhui, of which it is the capital. I went to Hefei a couple of times on business trips but didn't do too much photography during my visits, so I don't have many photos to choose from.
Relaxing in Lord Bao Park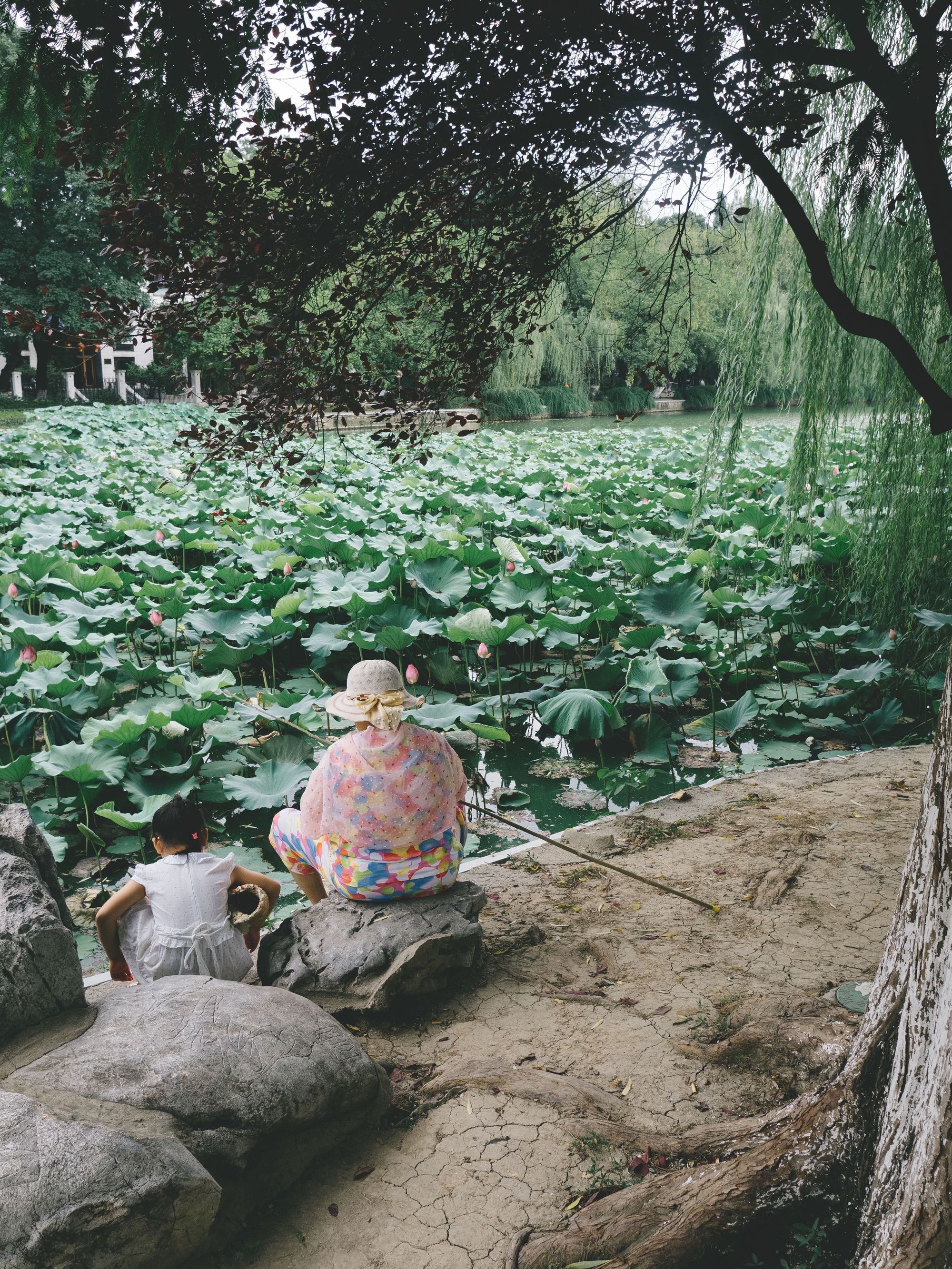 When you live in China, you quickly learn that it is common for grandparents to have a significant and active role in their grandchildren's lives. They have such close relationships and enjoy doing things together.
This photo is an example of just that. While walking around Lord Bao Park, one of Hefei's main attractions, I came across this nice relaxing scene. The photo itself is nothing extraordinary, though I like the grandmother's colourful outfit. I set up the shot so the tree trunk and branches would provide a natural frame.
Chef on Break in 1912 District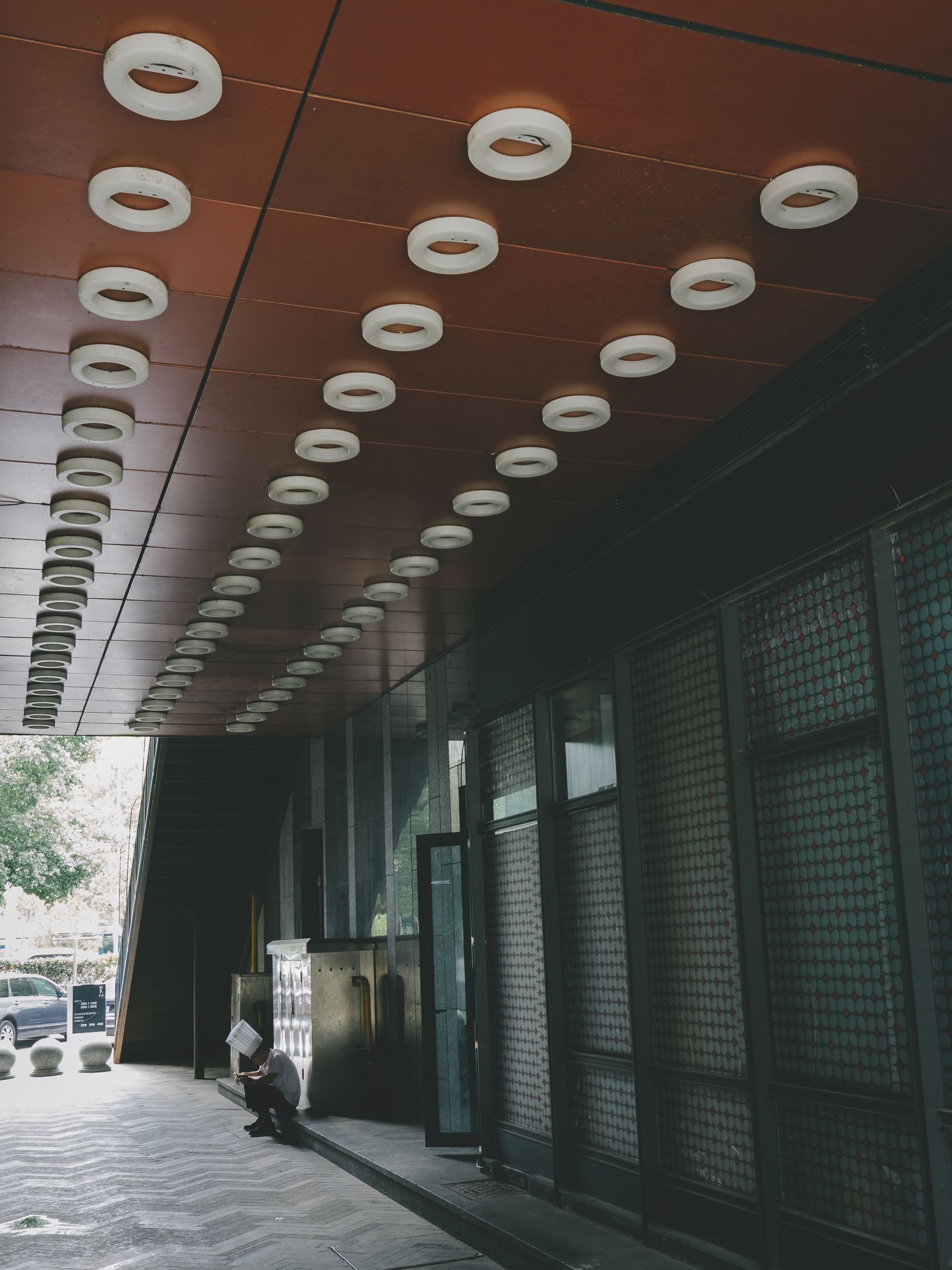 I really liked visiting Hefei's 1912 District during my travels there. Some nice bars, restaurants, coffee shops, and some cool architecture.
For this shot I tried to set it up so that the rings in the ceiling above and the window frames kind of lead your eyes to the chef enjoying his break. But it didn't really work out. I don't hate the photo, but it wasn't exactly what I was going for. I do like his hat, though :)
Shanghai
Shanghai, I know, another small Chinese city you probably have never heard of. Just kidding, of course, it's one of the most famous cities in the world! I've been to Shanghai twice, but I've only scratched the surface of what it has to offer.
Looking Out From Shanghai Tower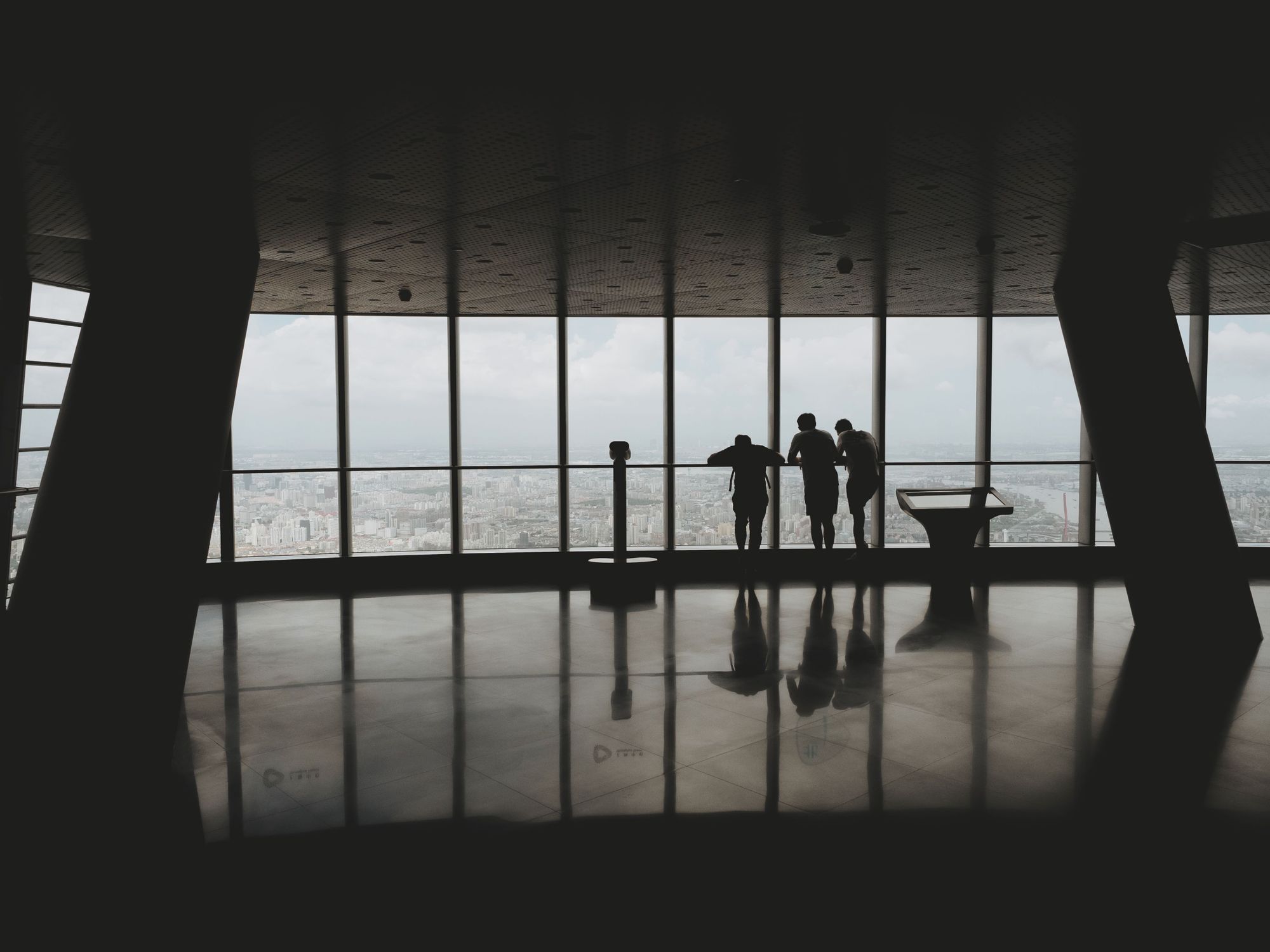 When I visited Shanghai, one of the first places I wanted to go to was Shanghai Tower. I loved how it looked from the outside and was excited to see some cool views of the city from such a high viewpoint. Turns out I was definitely not disappointed!
I really enjoyed looking out over Shanghai from Shanghai Tower, but after a while, I got tired of walking in circles looking for outdoor shots. I started wandering around inside to see if I could find anything interesting.
As I was making my way around, I noticed this scene in front of me. Initially, I was drawn to the window pane shadows on the ground, but then I also saw the silhouettes and thought they added more to the photo.
Initially, I thought the photo was kind of unbalanced, as the left side was a bit empty. But looking closer, the column on the left side is thicker than the one on the right, and there is more of a window pattern behind it, so I think it turned out just fine.
This shot has a similar vibe to the Chongqing photo I shared in Part 1, at the Nanshan Observation Tower, except here, people are the main subject instead of the city itself.
Purple Umbrella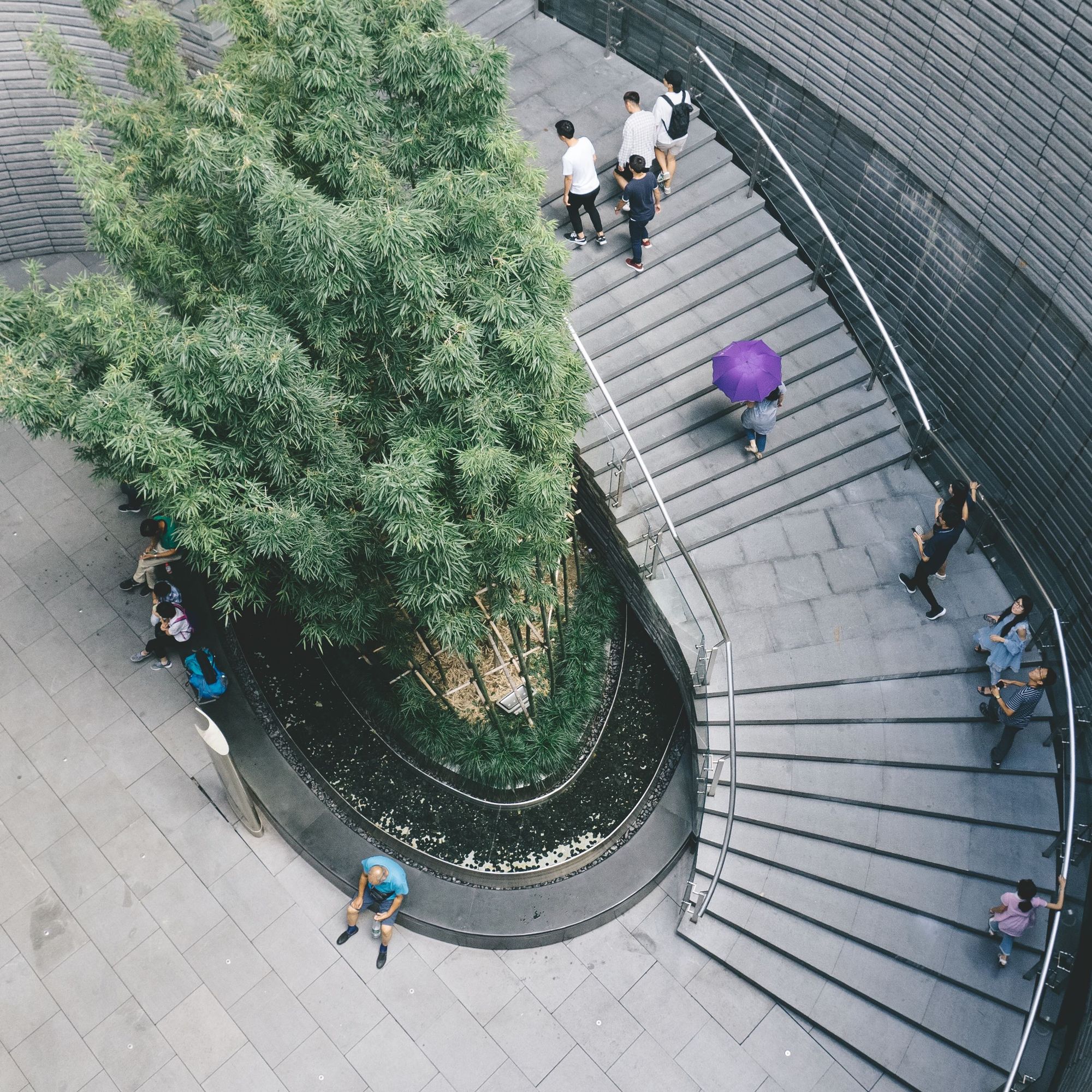 Umbrellas in China are a common sight (um, see the Nanjing photo above!), both when it's raining and when it's sunny. After coming back downstairs from the Shanghai Tower observation deck, I walked around looking for some good photo opportunities. I love taking photos looking down from above.
I hung out in this spot for a while, initially drawn to how the curved staircase wraps around the trees. But after a short time, I got lucky and saw someone carrying a purple umbrella approaching. I hoped she would walk up the stairs, and thankfully my wish was granted.
I waited until she was positioned nicely in the frame, in the upper right corner. I was pleased that she was a bit isolated, so she stood out even more.
I like how opposite her, in the bottom left corner, there is also someone isolated, though he's not nearly as interesting, without an umbrella.
Sometimes in photography, you walk up to a scene and it's already set, just waiting for you to take a photo of it. Other times, you may have to wait for the scene to unfold in front of you. Either way, it's always good to have your camera ready, you never know what you may find.
Hangzhou
Hangzhou is known as one of China's most beautiful cities. It is the capital of Zhejiang Province and was one of China's Seven Ancient Capital Cities. Also, it will host the 2022 Asian Games. West Lake is the main tourist attraction and where both of the photos I chose are from.
Person Reading Beside West Lake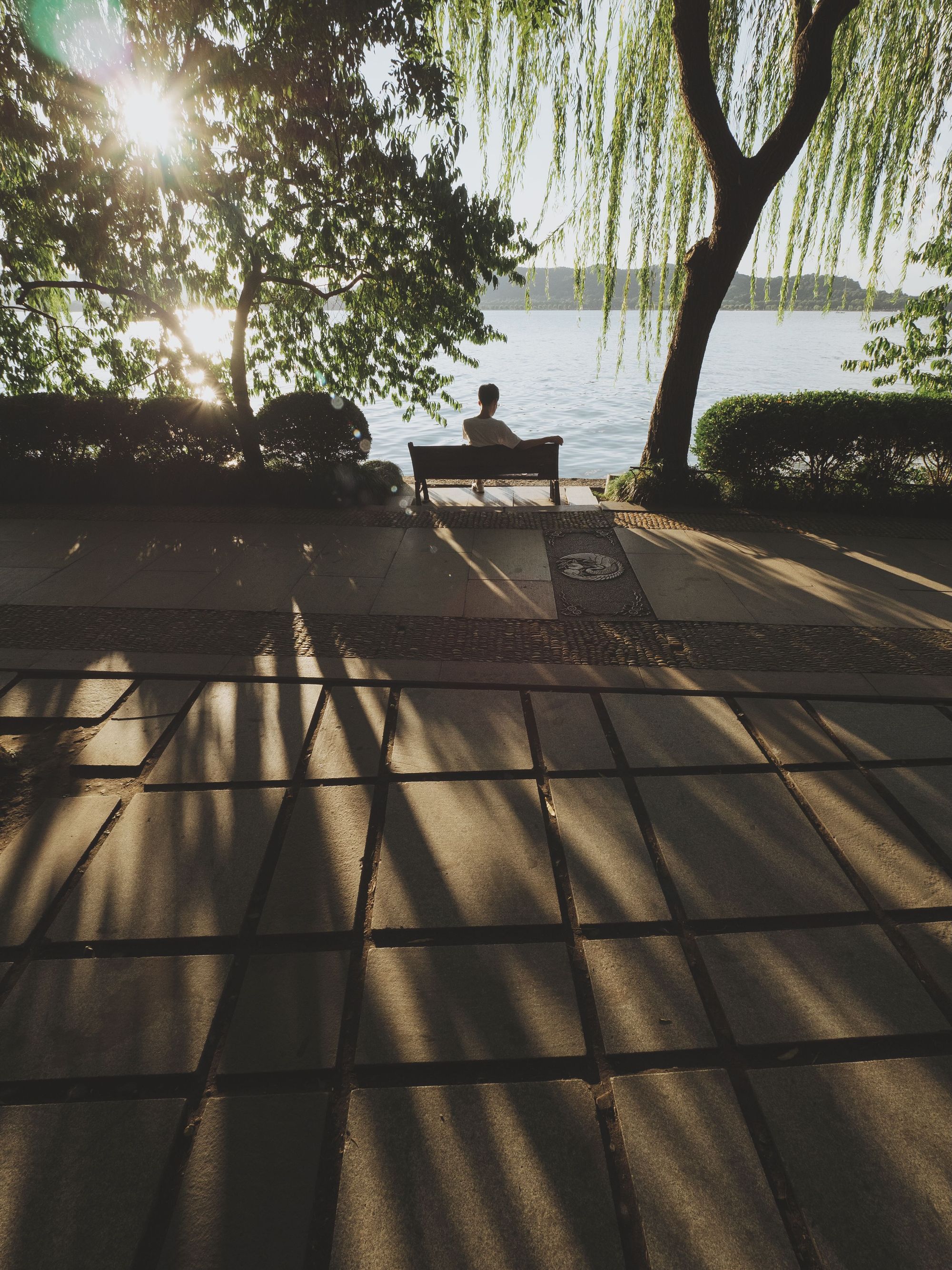 It's no secret that I like shadows in my photos. And shadows crisscrossed with lines in the pavement are even better (where have you heard me say this before?!). Walking around West Lake, I came upon this scene and thought it might make for a nice photo. It was one of those times where I hope the person doesn't notice me, so I just pretend that I don't even notice they are there while I'm taking photos.
At first, he was just sitting there playing on his phone, but eventually he rested his arm up on the bench and I thought it made for a more interesting pose. Often I don't like to include the sun directly in my photos, but in this one it's ok, as you can kind of follow the shadows to and from the sun.
West Lake Pagoda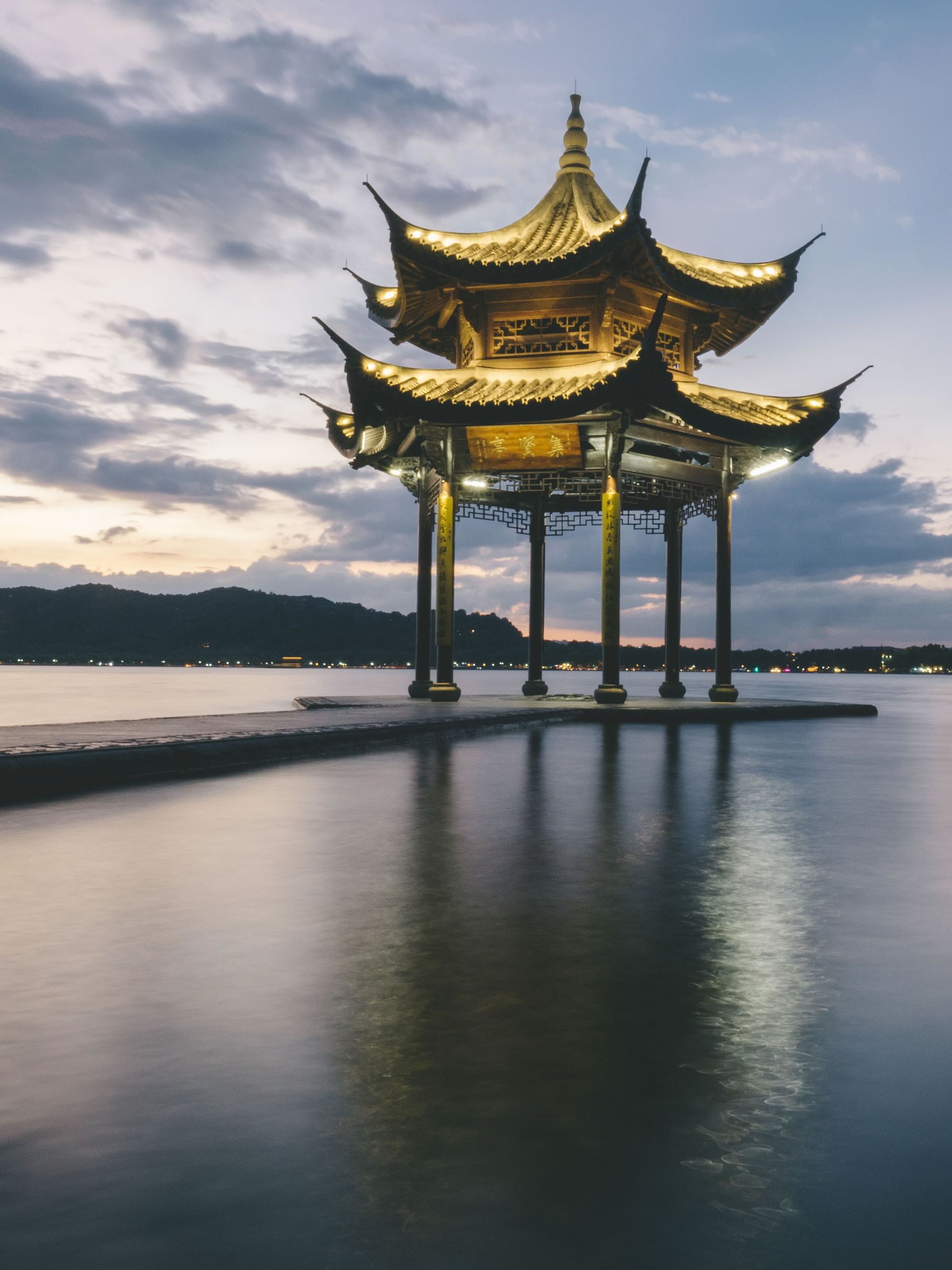 While I was kind of wrapping up my shooting for the day, I came across this small pagoda all lit up, along with many people nearby with their tripods set up.
I thought to myself, they may be taking long exposure photos, which typically need a tripod. I rarely ever have a tripod with me, even a small one, so I just snapped some regular photos. But then I thought hey, I have my backpack with me, I could rest the camera on it and try some long exposures.
So I played around a bit and ended up with this shot here, an 8-second exposure. You can see that even at 8 seconds, the water still has somewhat of an ice look to it, which is nice.
I'm glad I decided to just try it and see how it would go. Sometimes we don't have our preferred lens or equipment with us, but it doesn't mean we can't make the most of what we do have available.
Suzhou
Often referred to as the "Venice of the East", thanks to its famous canals and water towns, Suzhou is another one of China's most beautiful cities. It's also known for its many wonderful gardens. Like Nanjing, it's also located in Jiangsu Province.
Little Girl Climbing Tiger Hill Stairs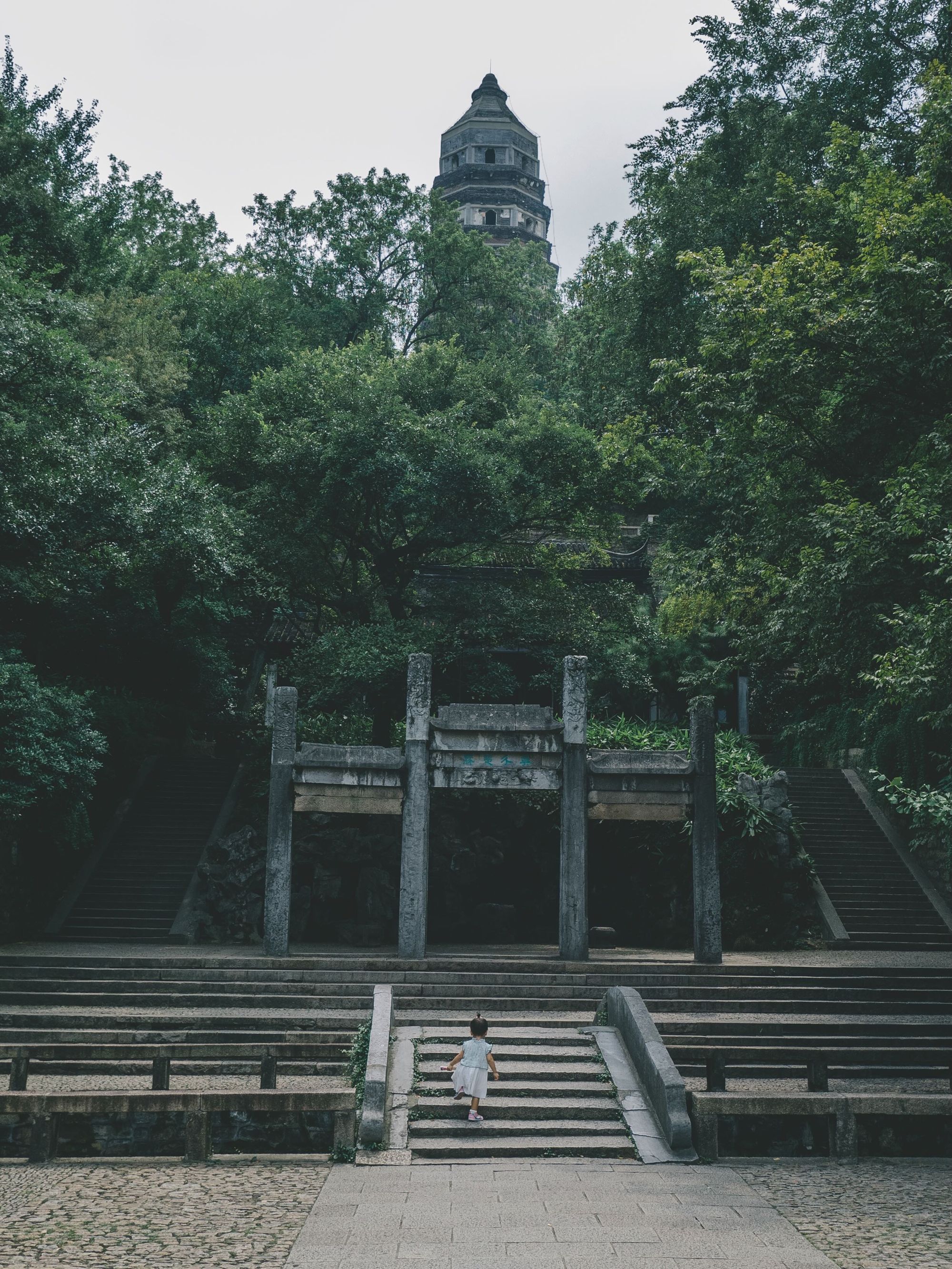 This kind of reminds me of one of the Beijing photos I included in Part 1, Woman Cleaning in Forbidden City, where I just happened to be in the right place at the right time. Again, I had no real time to prepare, I just noticed an interesting scene taking shape in front of me, recognized that I didn't have any time to set up a shot perfectly, so I just snapped a quick photo.
I got lucky in that I caught her in mid-step, so you can really see that she was not just playing on the steps, but climbing up them. It's almost as if it's representative of life, she's just getting started at the bottom and has a long journey ahead of her. Also, I like the little fan she is carrying in her left hand.
Oh, and don't worry, the little girl's mom is just outside the frame, she wasn't there alone :)
Woman Checking Phone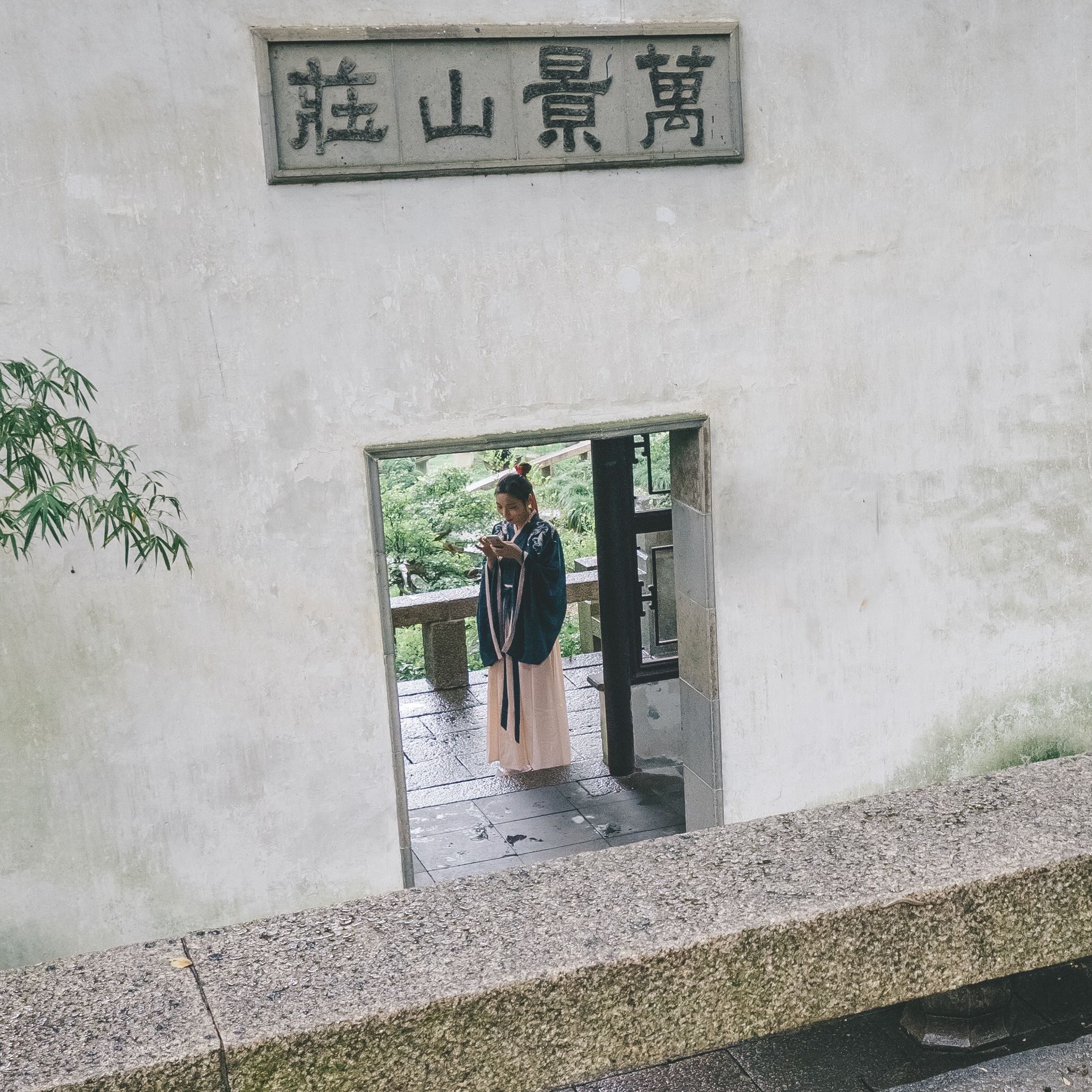 After getting caught in a rainstorm for a while, I continued exploring the Tiger Hill area. Frequently around China, especially in parks and gardens, you will see people dressed in traditional Chinese clothing - (Hanfu- 汉服), having their pictures taken.
I happened to catch this woman, standing on the other side of one of the garden's many doorways. No doubt she was checking how her photos turned out.
I like a few things from this photo. First of all, the angle makes it more interesting, allowing you to see there is a beam both in the foreground and behind her in the background. Of course, I like how she is framed within the door. Also, the greenery on the left side adds a bit more interest.
Unfortunately, the quality of the photo itself isn't the greatest as I had to really crop in a lot.
Conclusion
Looking back at these photos now, all taken in 2018, it seems so long since I was traveling regularly! Hopefully it will continue again sometime in the near future. In the meantime, I'm trying to see more places in and around Beijing.
So, stay tuned for Part 3 of this series, as there are still five more cities in China that I've visited: Tianjin, Xi'an, Shijiazhuang, Yangshuo, and Guilin. Yes, I know Yangshuo technically is part of Guilin, but it's very different so I'm treating it separately. I'll share more photos and stories, though my visit to Tianjin was very quick, so I won't include them in my Part 3.
📷
While you are waiting, if you'd like to see some of the other places I've been, have a look at these posts...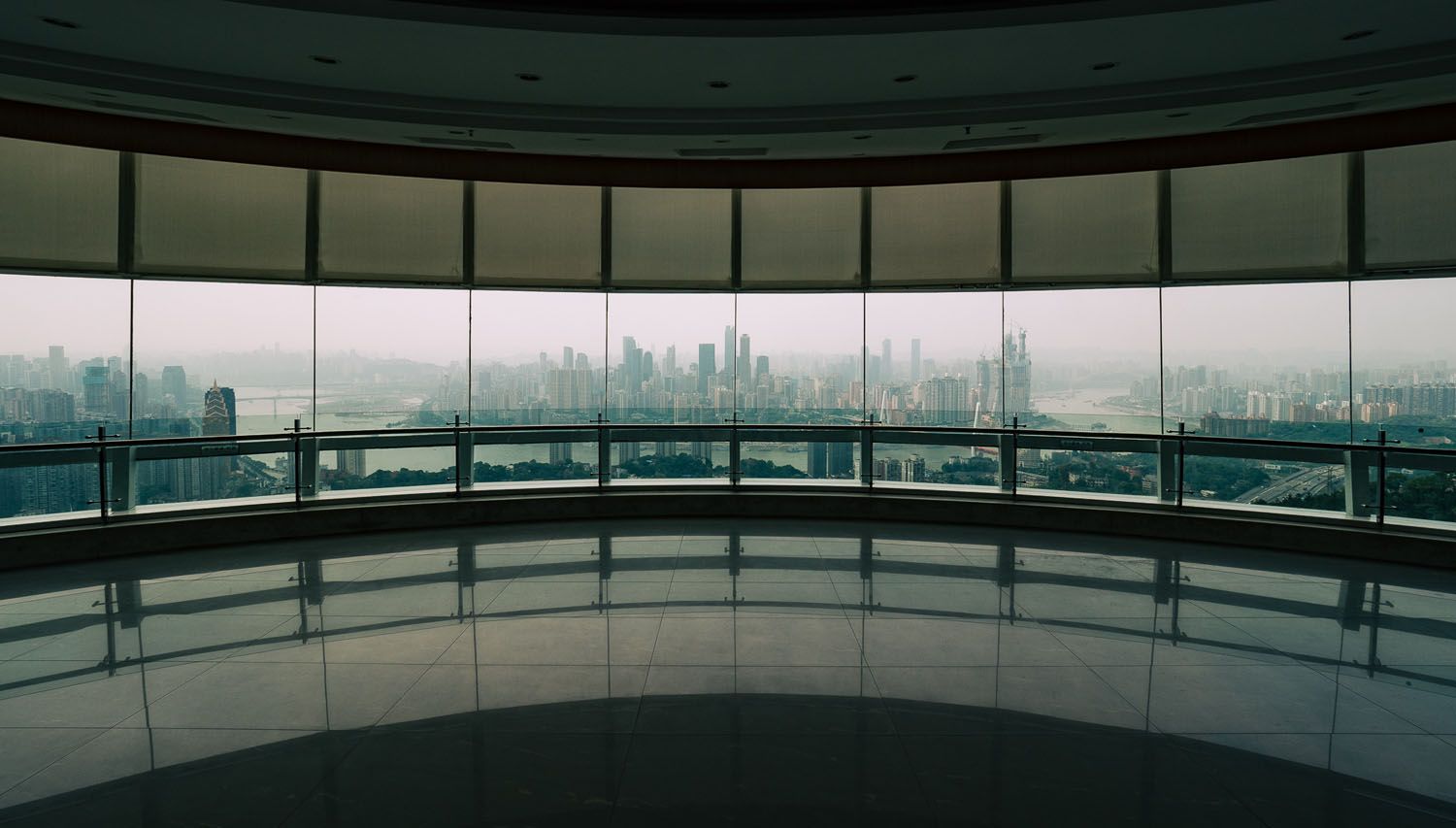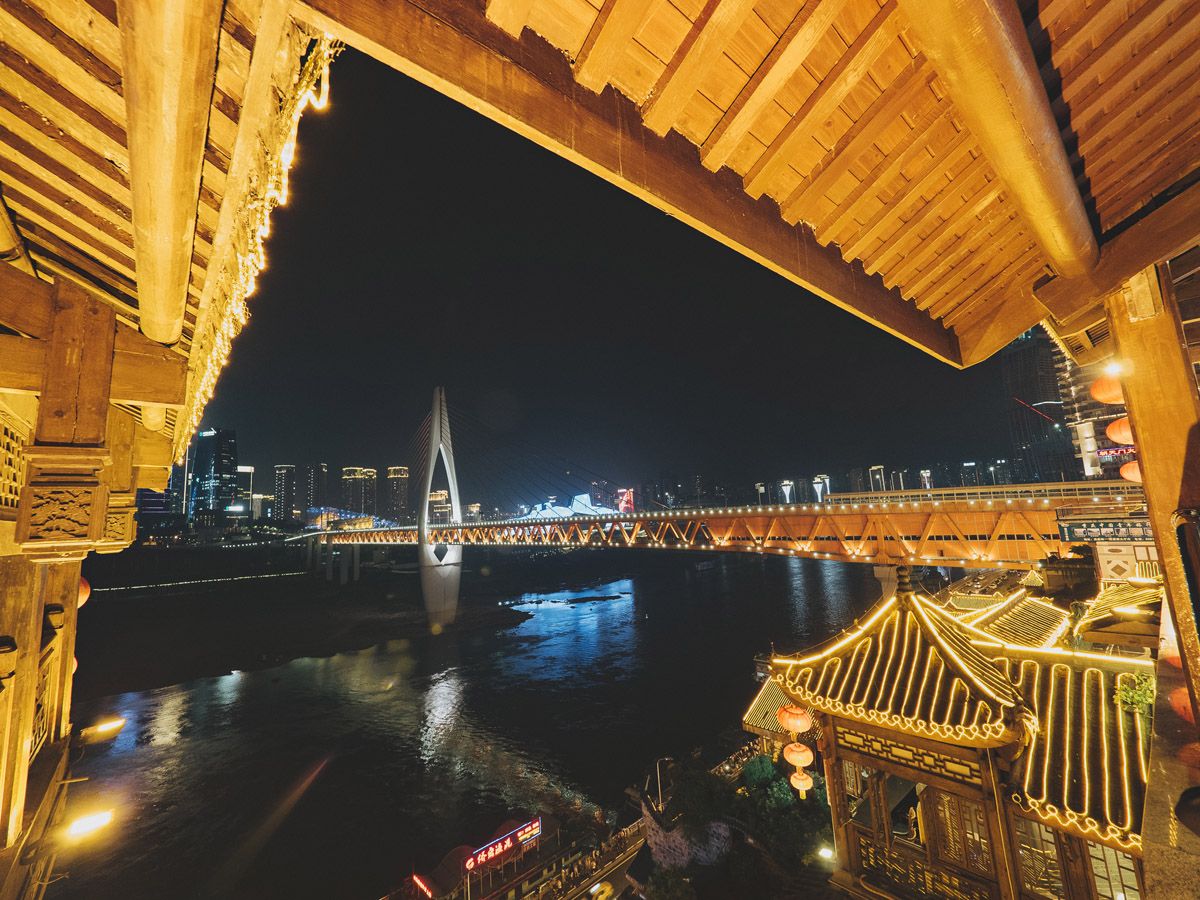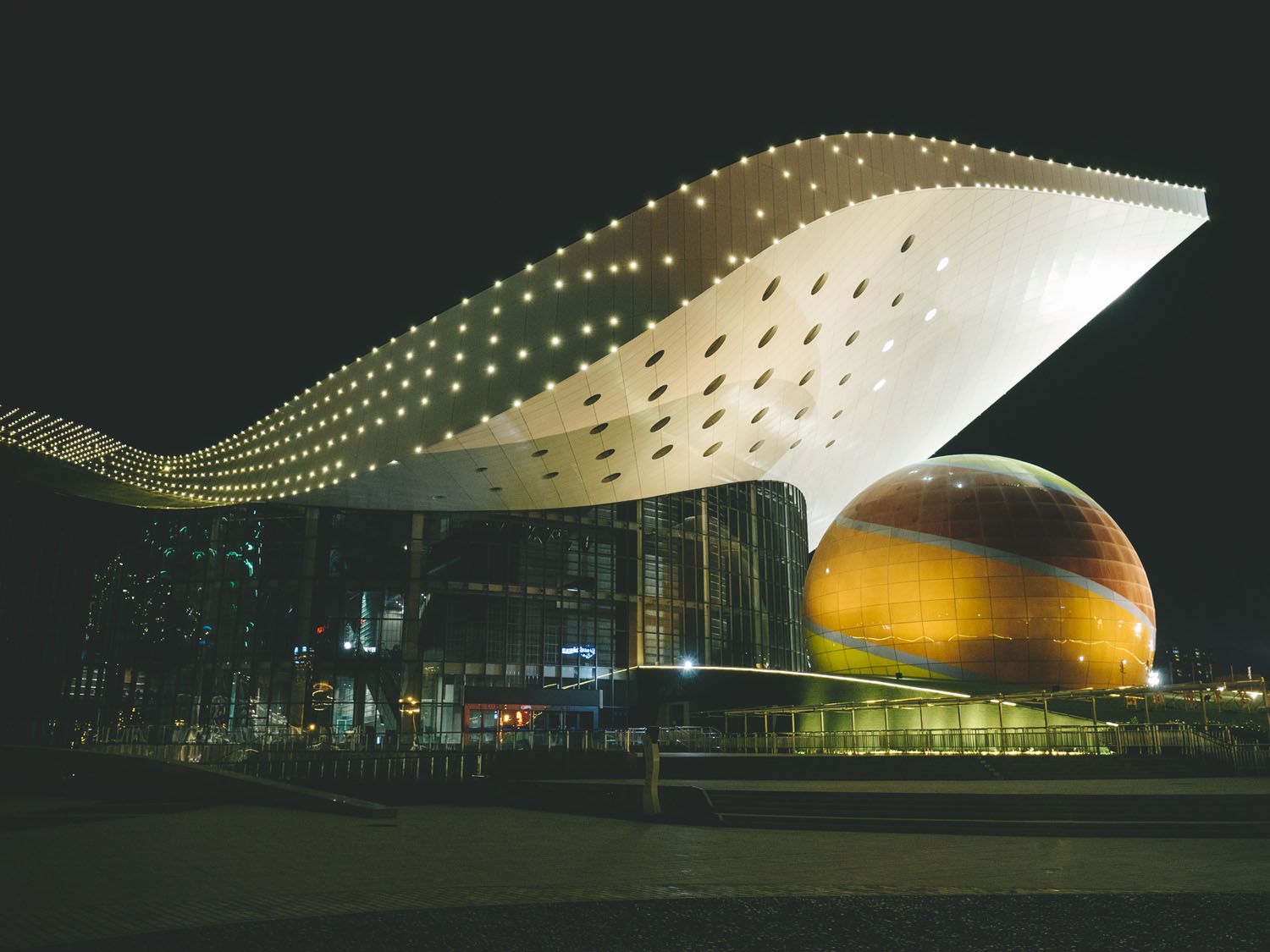 And of course, feel free to hit me up on Twitter, Glass, or Instagram to see more photos.