A Few Days In Chongqing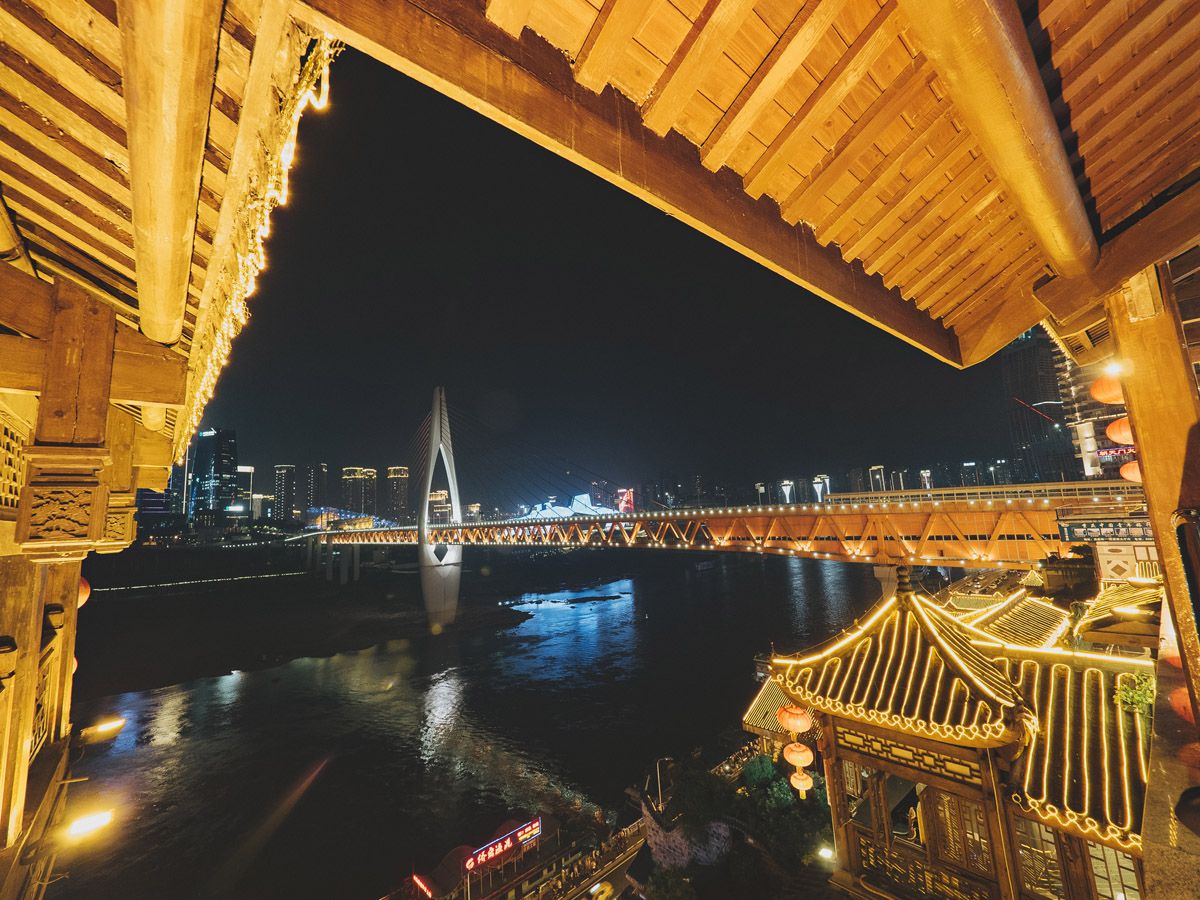 On my first trip to Chongqing, I spent a few days there and I wanted to share with you a little bit about some of the places I went during my visit. I really enjoyed my time there and I'm looking forward to visiting again!
Some General Thoughts
A very quick and simplistic comparison between Chongqing and Beijing, my home city: Chongqing is green, hilly, and humid, whereas Beijing is more grey looking, flat, and dry. Chongqing kind of reminded me of what it was like to visit Florida back when I lived in Canada. Humid, and lots of palm trees!
It's cool driving around Chongqing, you zip around windy roads, up and down hills, travel on bridges over the Yangtze or Jialing Rivers! Well, I guess you don't really zip at all during high traffic times of course.
When you visit anywhere for such a short time, it's always hard to decide where to visit, as you know you'll always be missing out on some great places. It made it a little easier knowing that this wouldn't be my only trip there though.
In addition to choosing where to go, deciding when to go to places is also a challenge. It's easier when a certain place looks much better during the day or night, but when places look good during both periods, you kind of have to just choose to visit during one period.
Testbed 2 Art District
I'm such a sucker for art districts, I love visiting them whenever I can in any city I visit. In Beijing there's the 798 Art District, in Shenyang there is the 1912 area, and in Chongqing I made sure to visit one of theirs, called Testbed 2.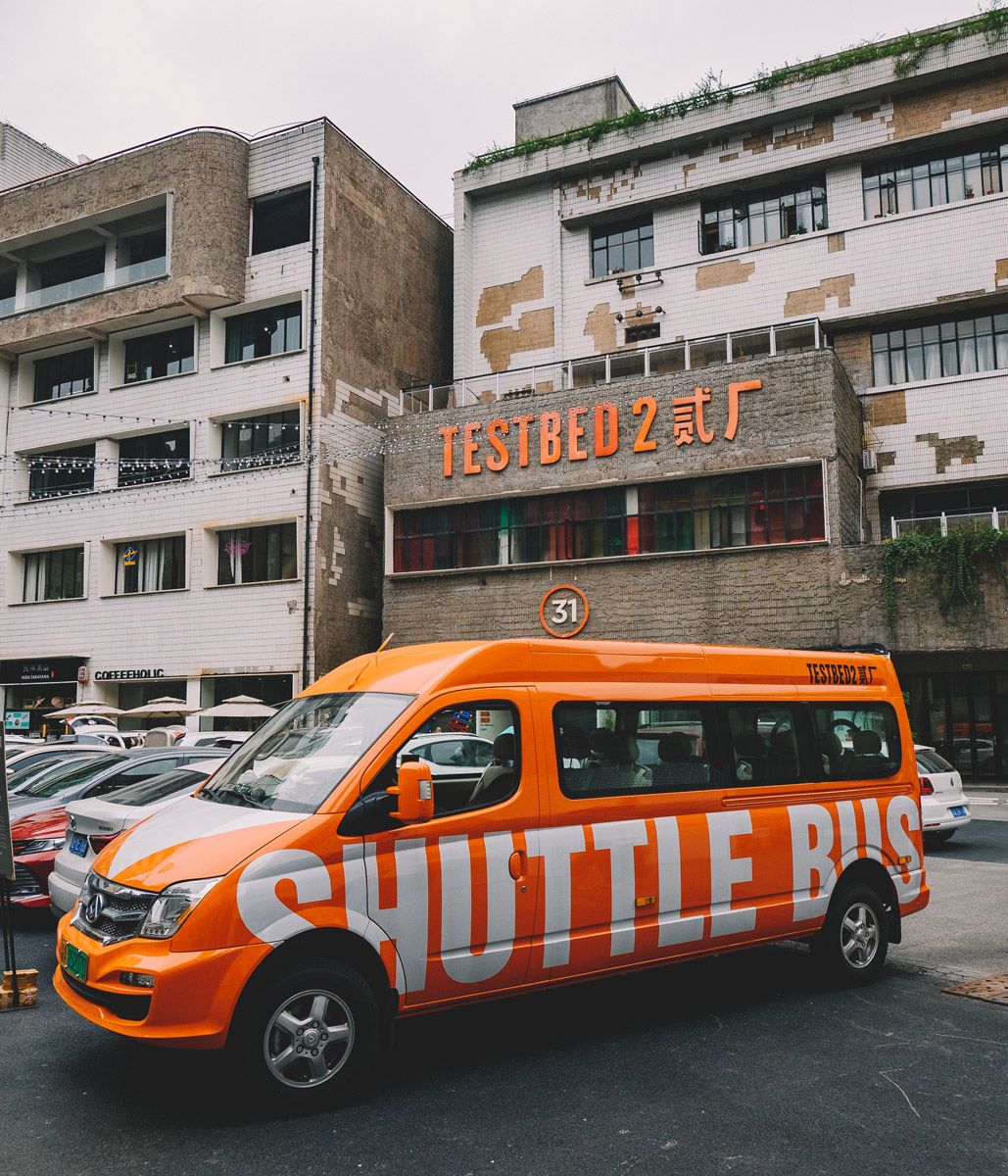 I ended up visiting here in both daytime and nighttime, so I got to experience both, which was nice. As is typical with art districts, it appears that some of the area is still yet to be developed, as parts of the buildings were still abandoned or under construction.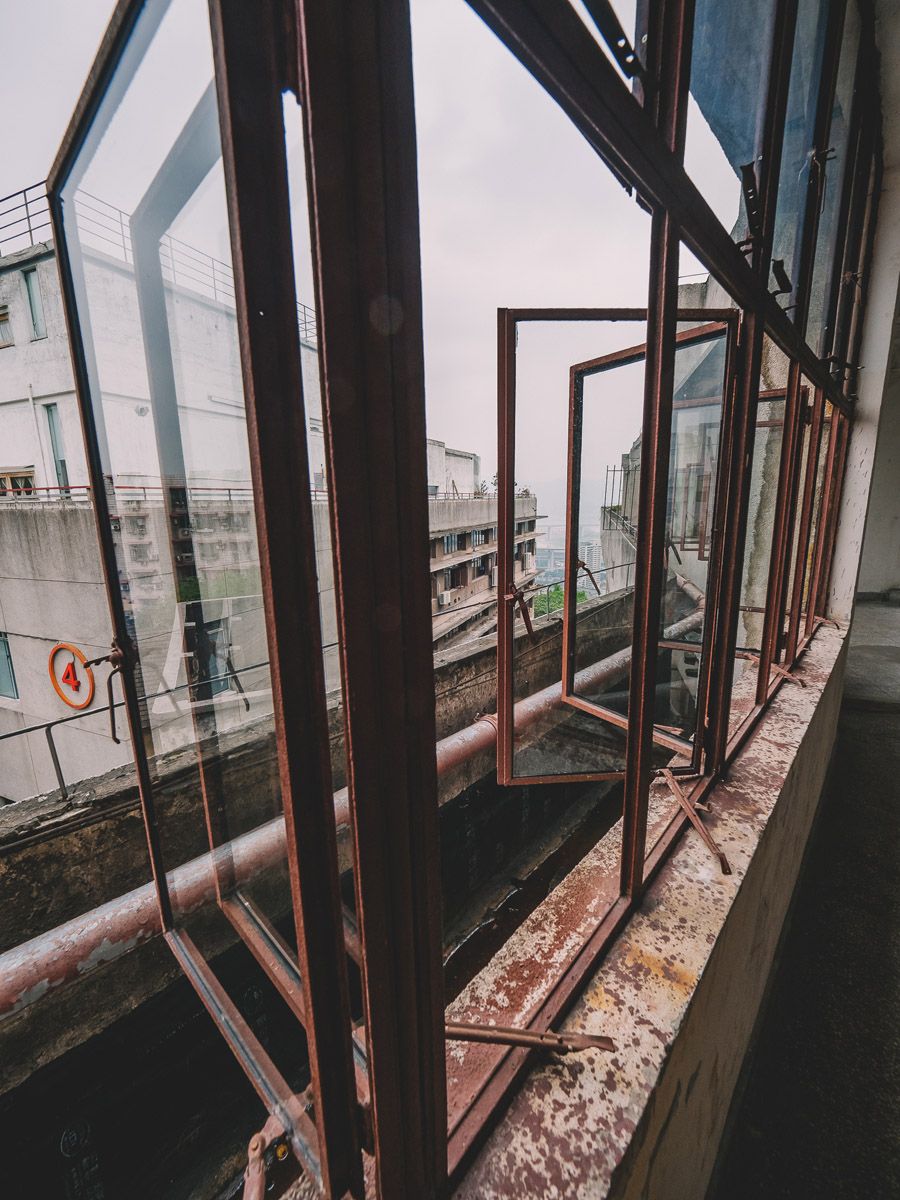 During the day it's a very bustling place, of course with lots of restaurants, coffee shops, bars, etc.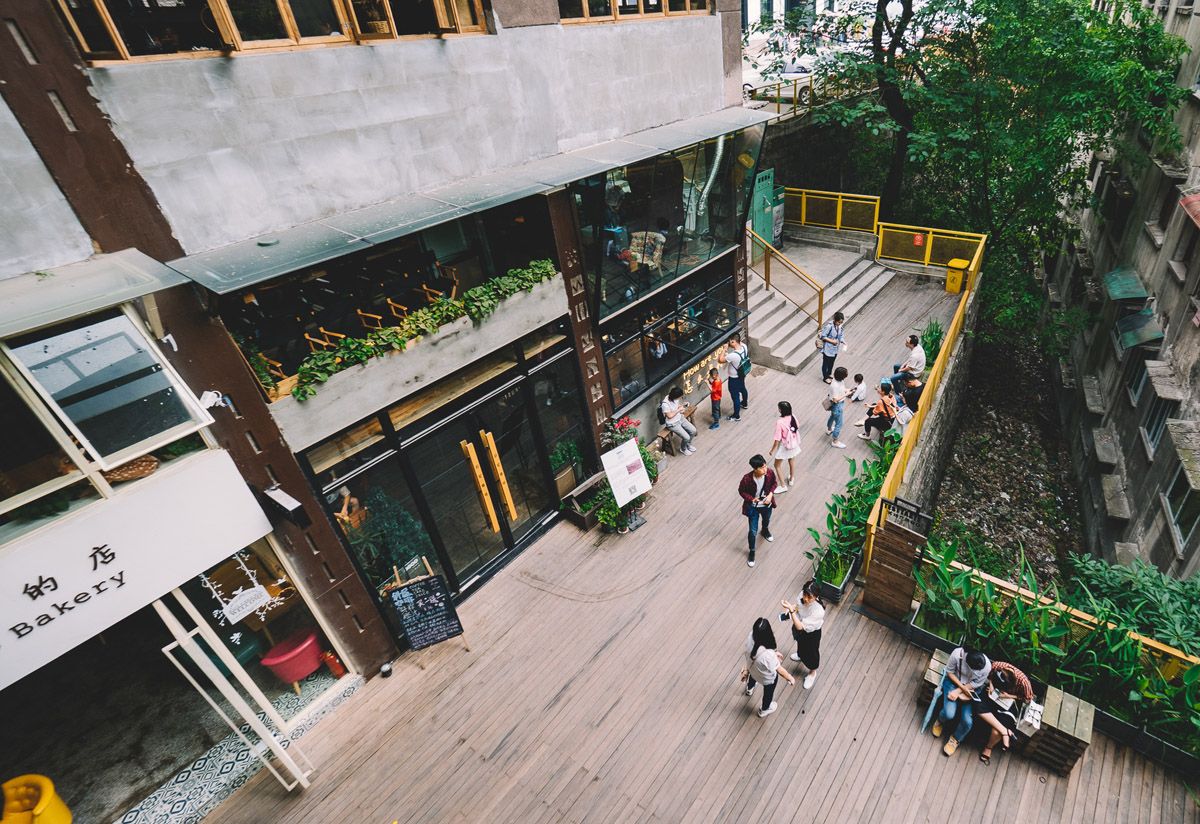 Make sure to go to the end of one of the pathways to get a nice view of part of Chongqing.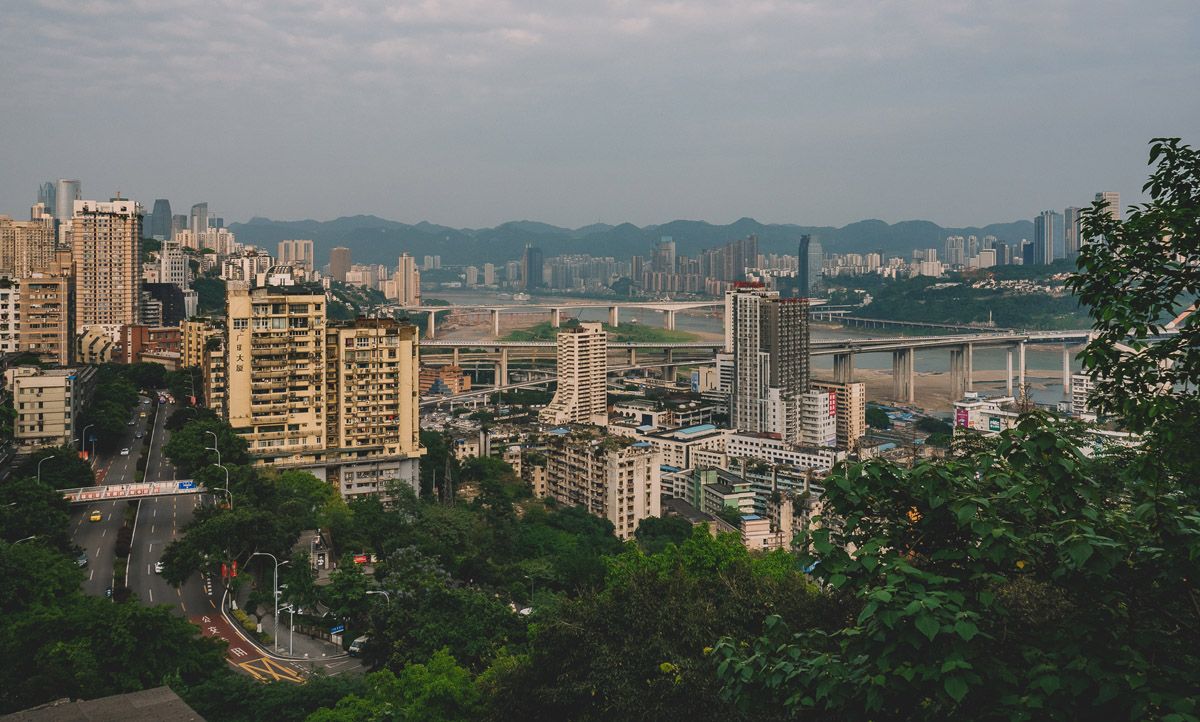 During the nighttime, at least when I was there, it was calmer, but showed a much different atmosphere.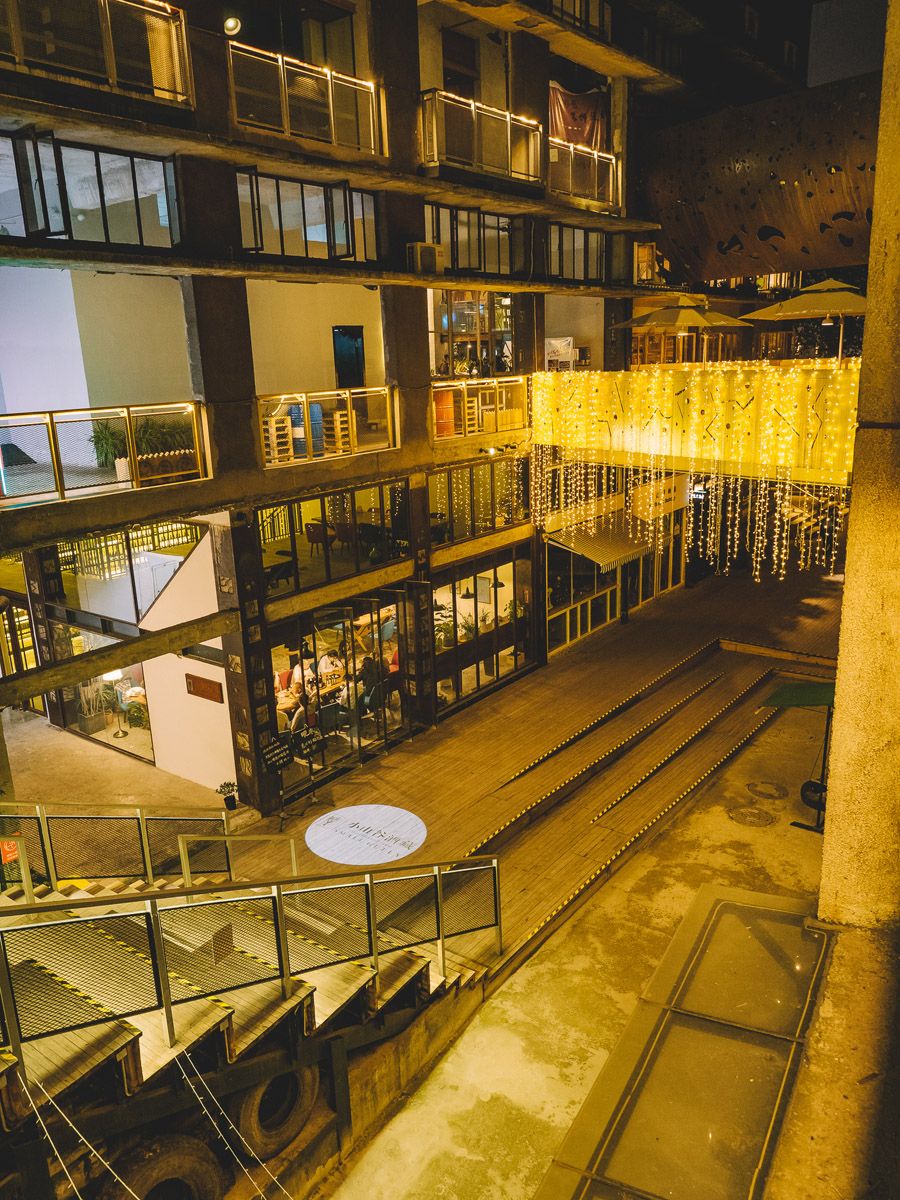 Ciqikou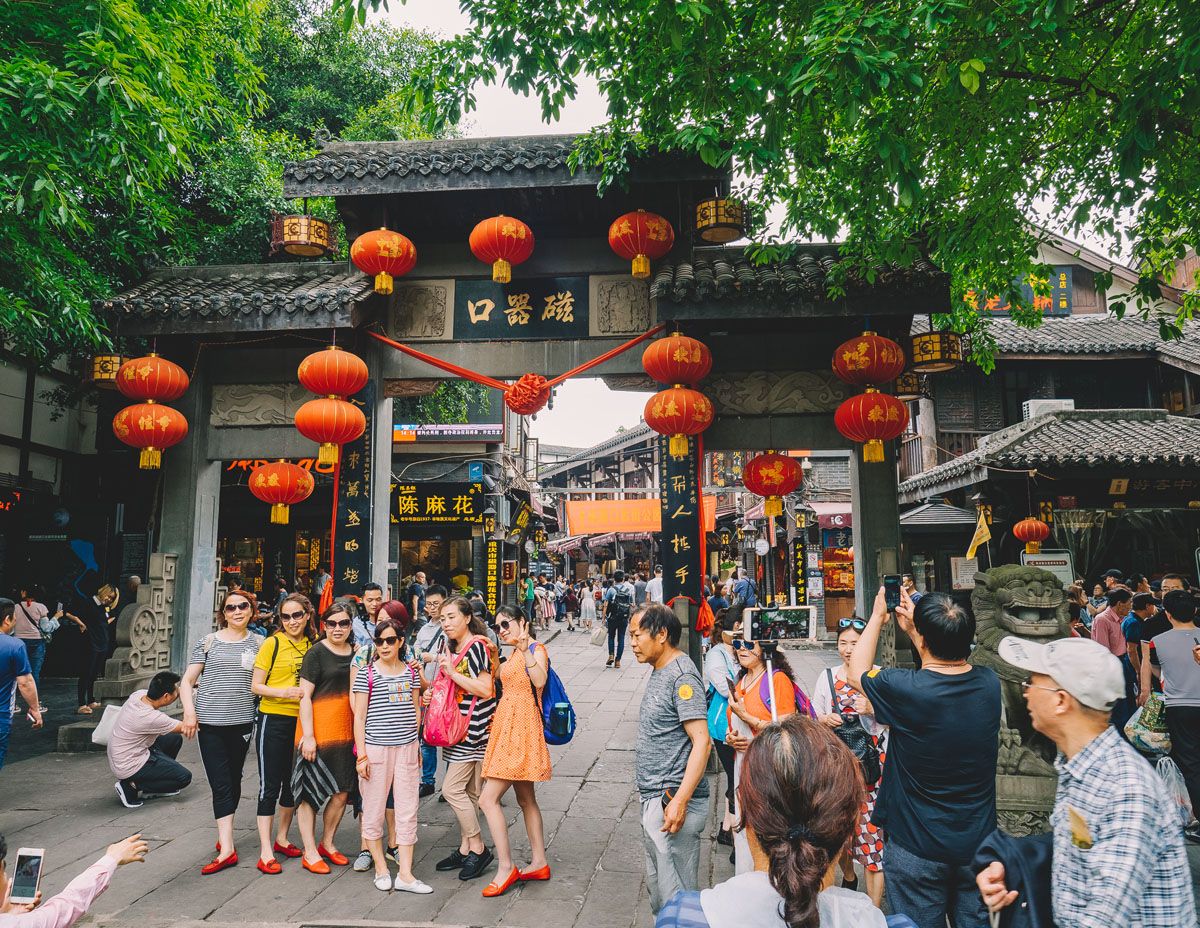 Ciqikou, or Porcelain Port, was one of my favourite places I went to while in Chongqing. It's like an ancient town, where you can find shops selling handicrafts and souvenirs, grab something to eat at the many food places, or relax and enjoy one of your favourite beverages.
Once you start walking around, there are lots of pathways available and you can sometimes get a bit lost! Make sure not to only stay on the main paths, there are many nice smaller alleys if you look around.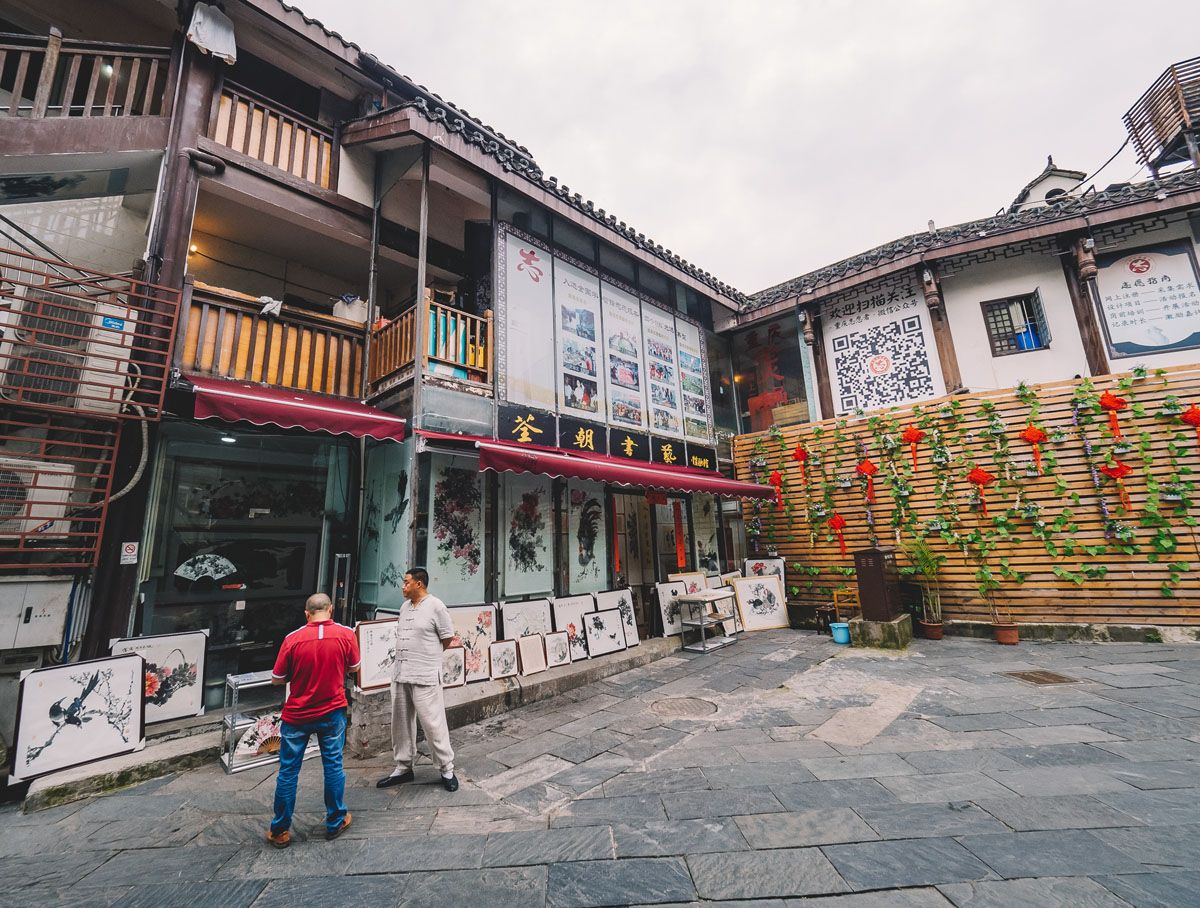 I ended up going to the area twice, but both times during the day. The second time I arrived, my Didi driver dropped me off in a different place than I entered from the first time. I ended up entering through an area that was anything but touristy, I was pretty much the only visitor walking around. I felt a bit lost, and was hoping to get to the area I had already been to quickly.
But it turned out to be a blessing in disguise as the area ended up being very interesting. It's so different from the tourist area, it was like the area hadn't been touched for decades. Eventually I found my way to where the main touristy part of Ciqikou is, but I really wish I could have spent some time in that other area. There were definitely some good photo opportunities there.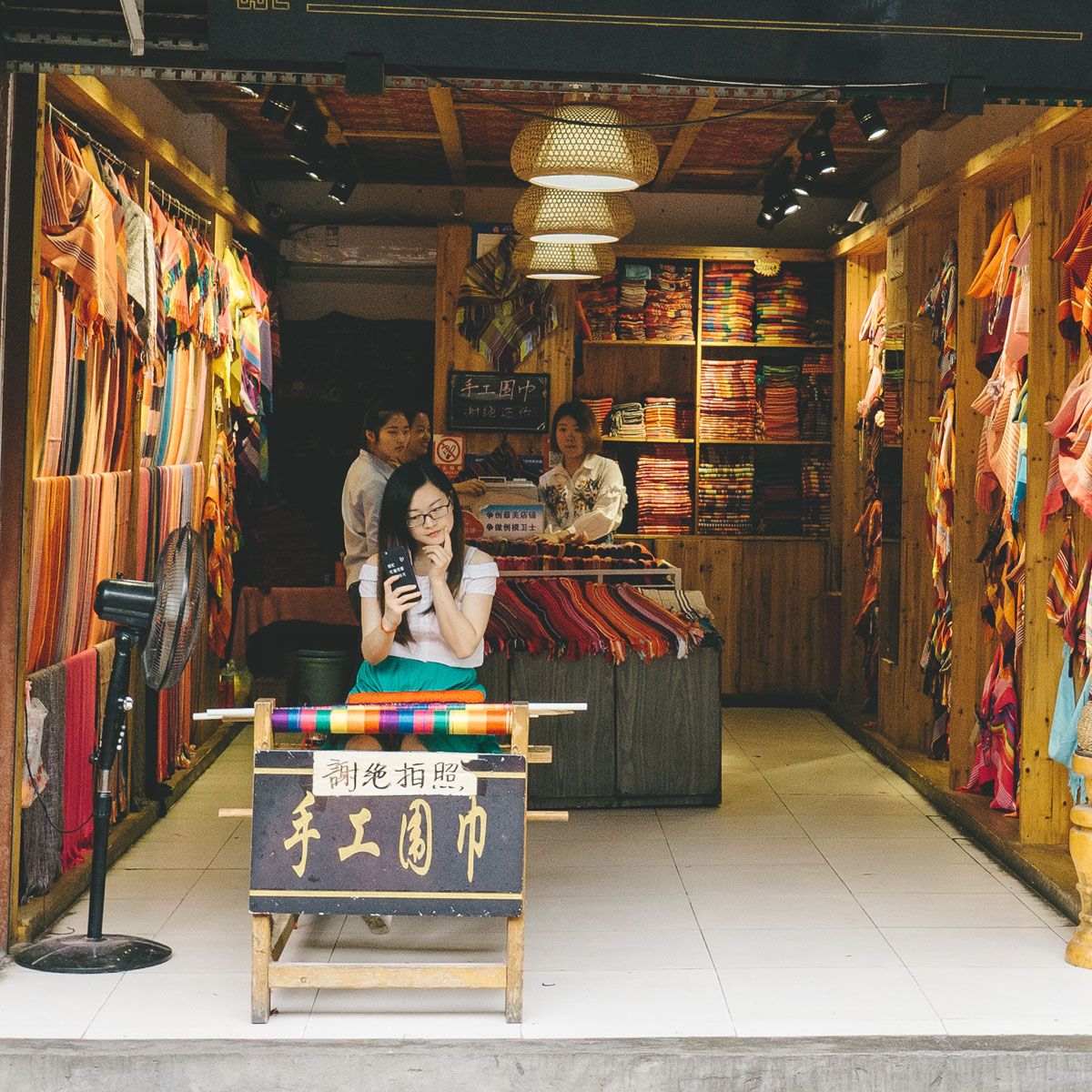 The next time I visit Chongqing, I would like to check out the area at nighttime, I think it would look fabulous.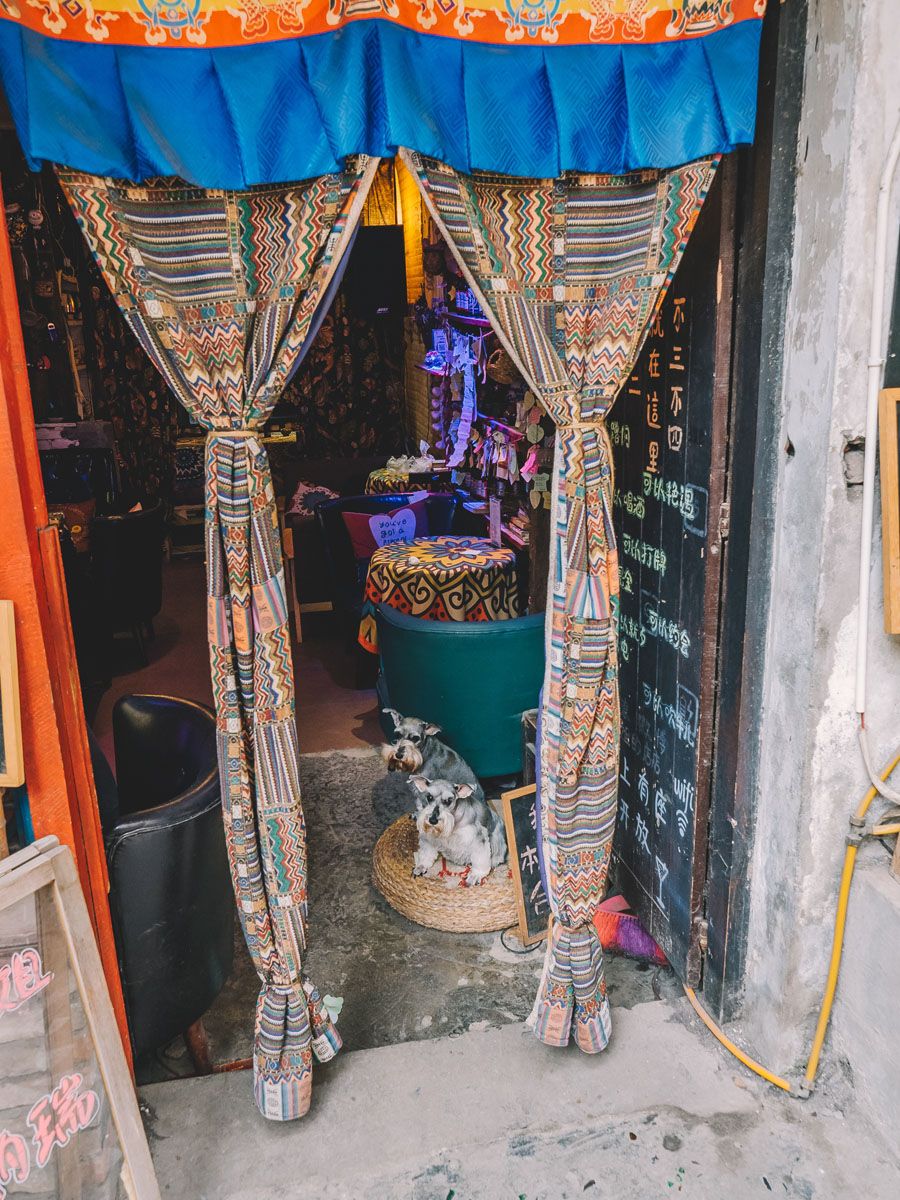 Hongyadong
Speaking of looking fabulous at nighttime, you have to check out Hongyadong, it's incredible!
I started out by having a nice dinner up on the 11th floor, some spicy hotpot of course, but after eating I spent some time up there and took some photos of the scenery below.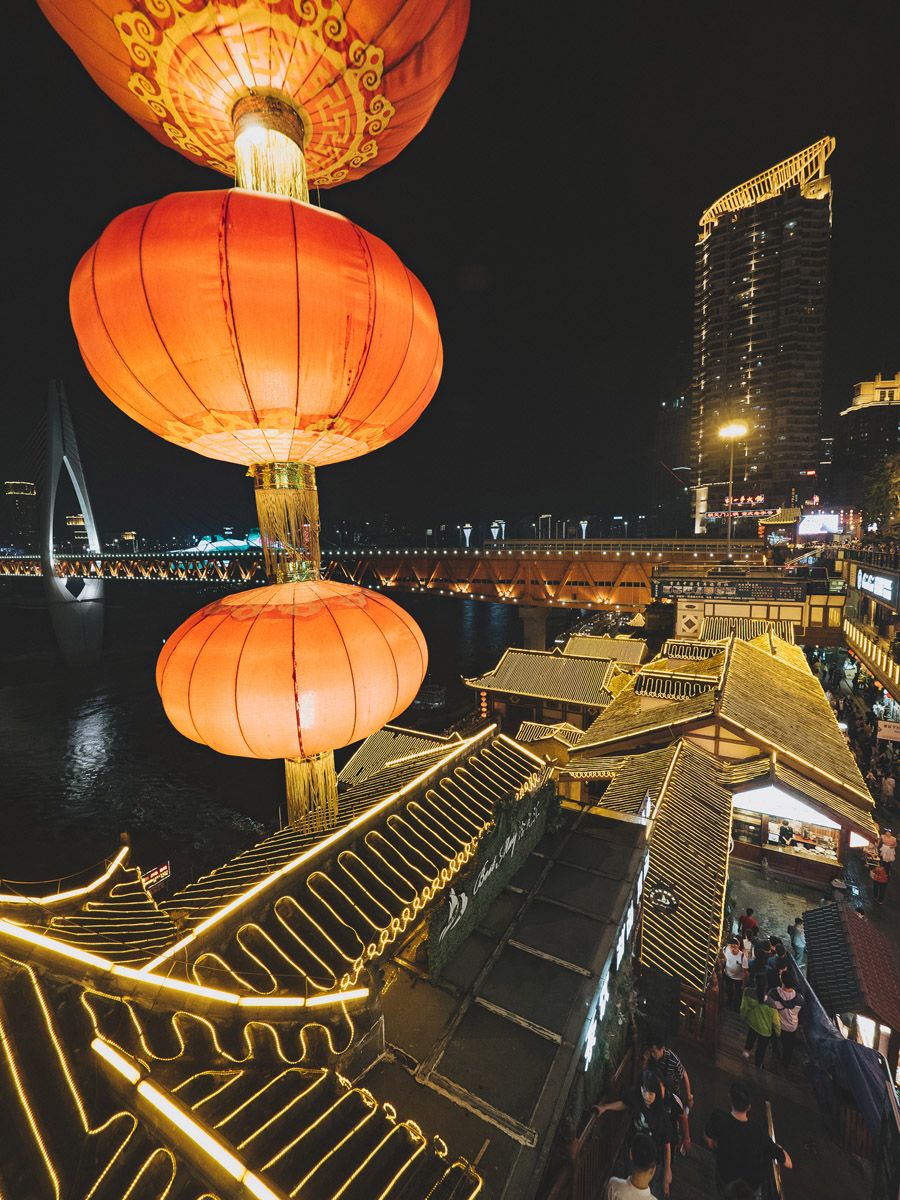 There are some great views of the city, the lake, etc. and you can see a great view of the bridge.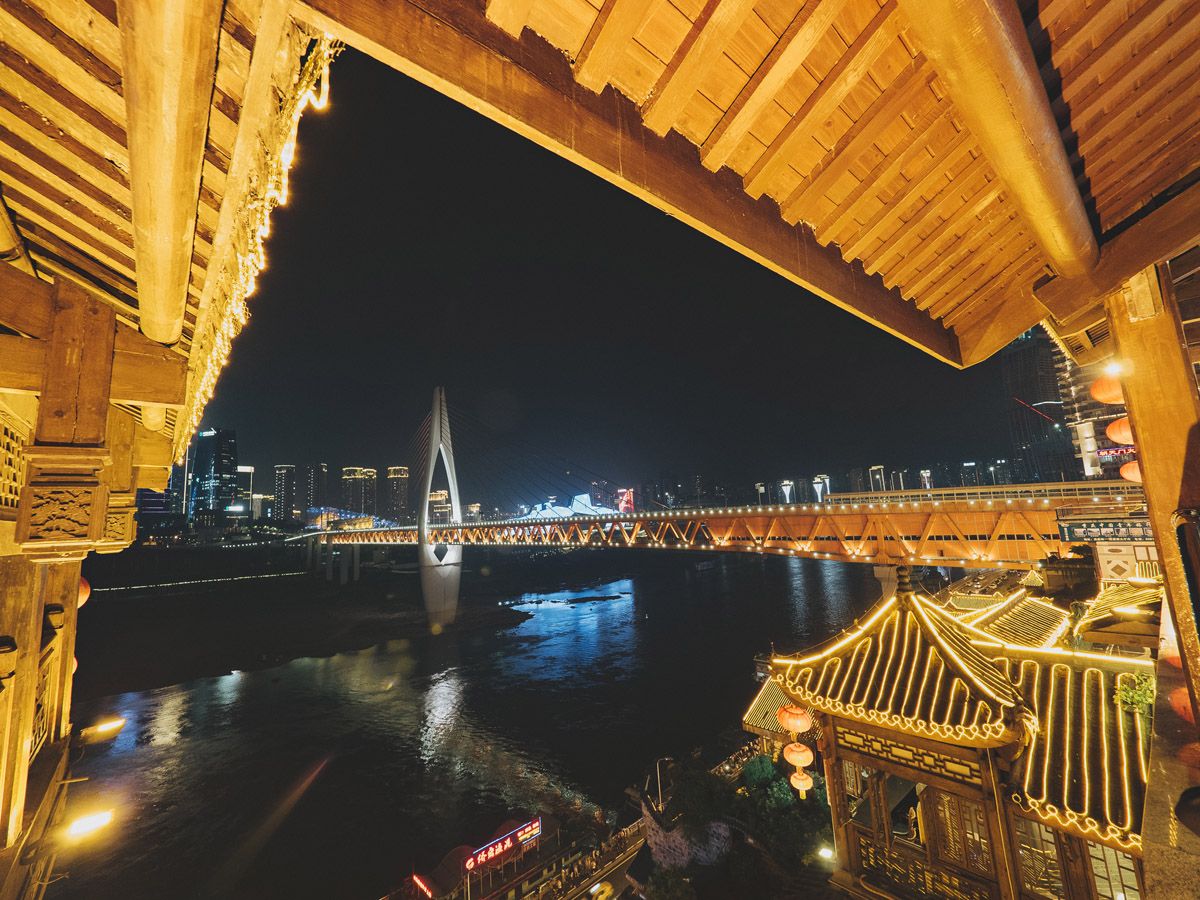 Looking down from above is nice, but standing on street level looking up isn't bad either! It's a very popular area of course, so there's lots of stuff going on.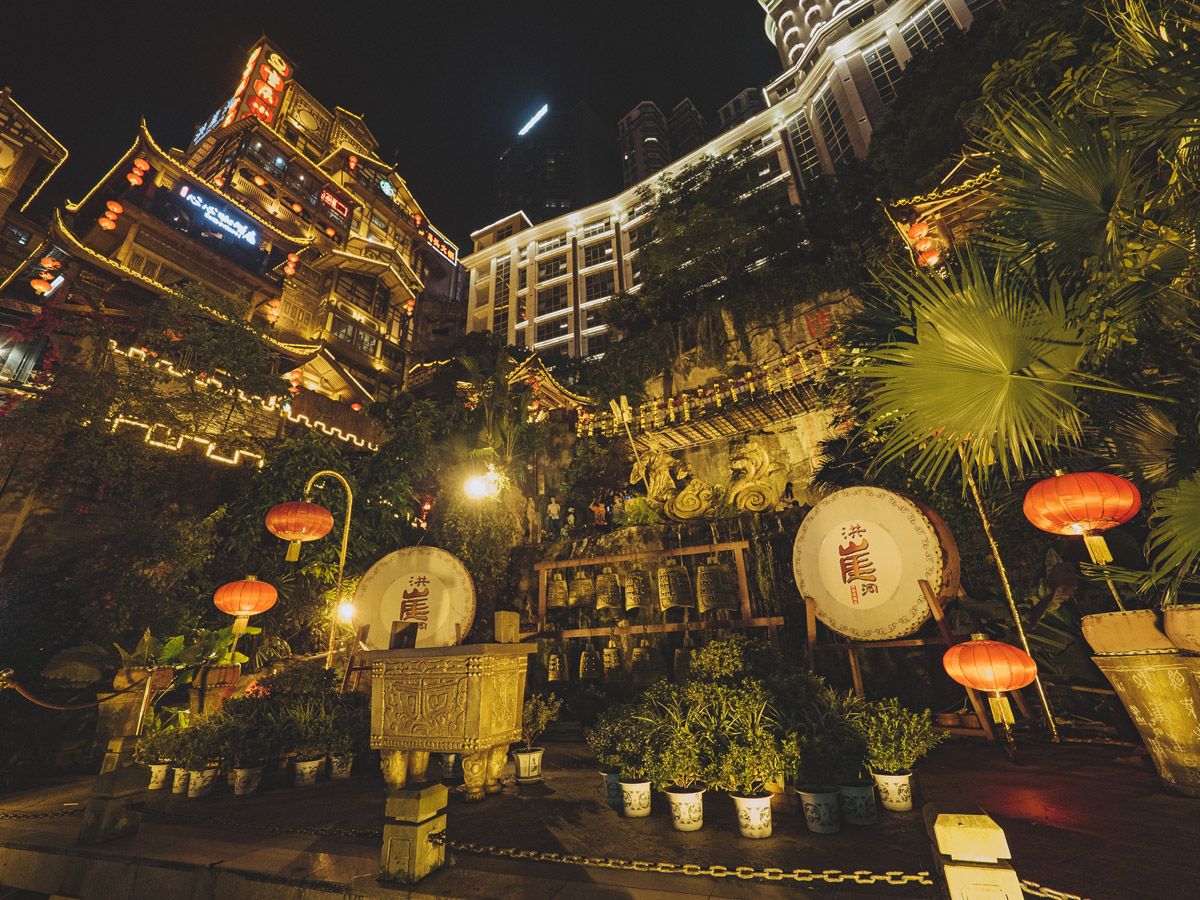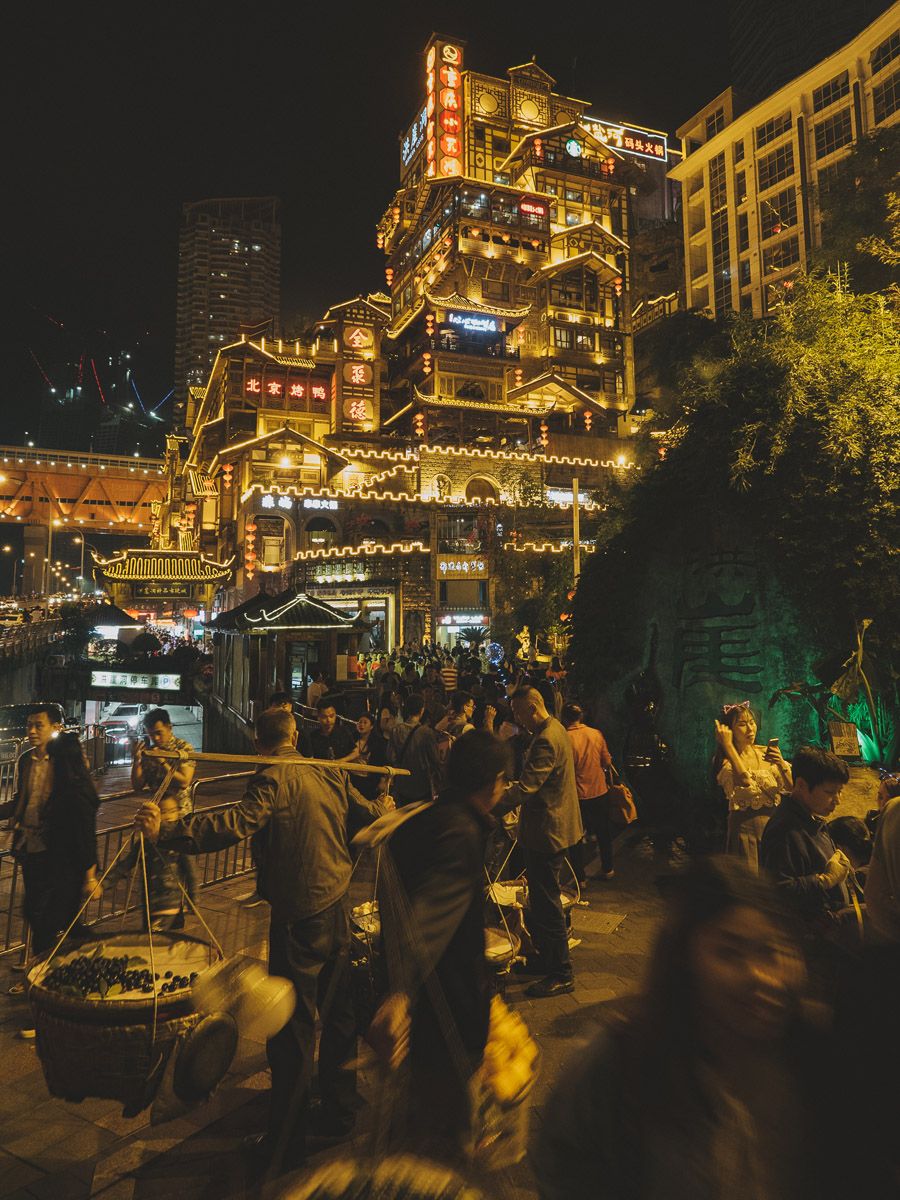 There is a line of eateries along the pathway, so you definitely won't go hungry.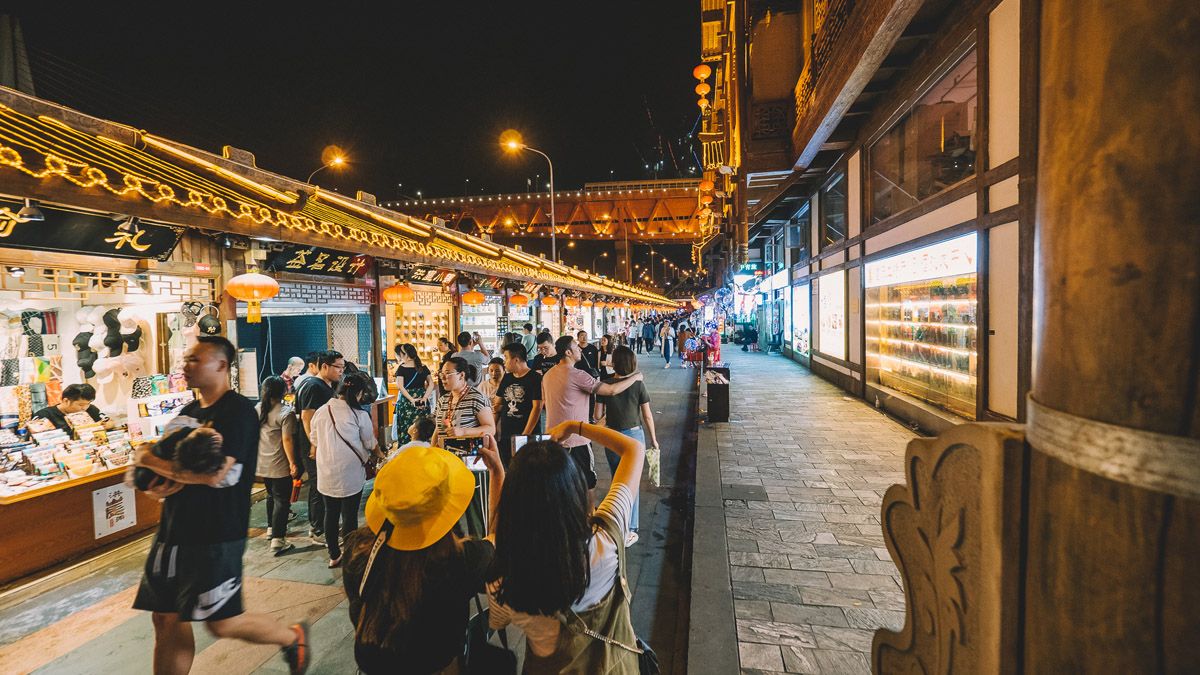 Jiefangbei Square
Near the top part of Hongyadong, just a short walk away, you will find Jiefangbei. The main tourist attraction here is the People's Liberation Monument, but I was more interested in the cool Chongqing Art Gallery (Jiefangbei Guotai Arts Center). At night it looks really nice all lit up in red.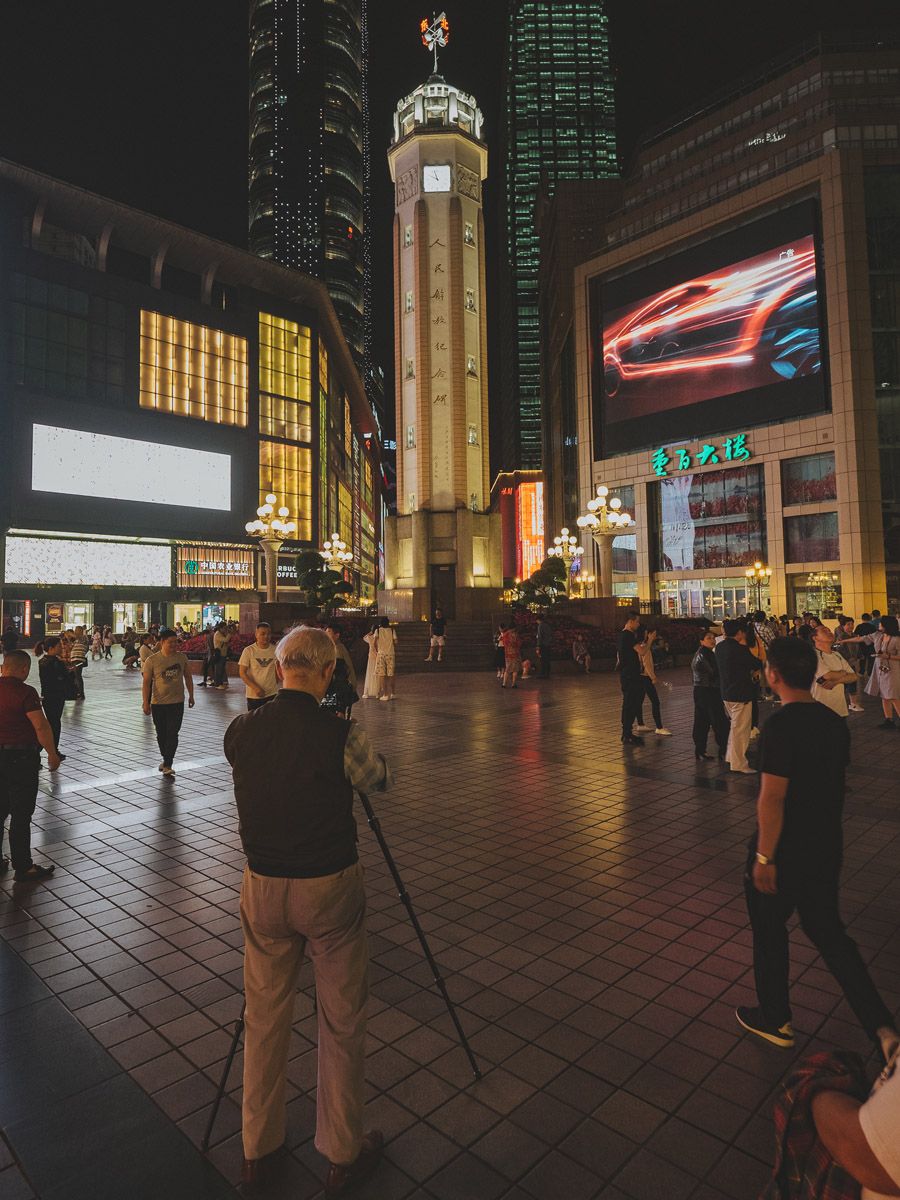 Nanshan One Tree
This was yet another spot to see a beautiful view of the city from across the river.
I know there are other views in this area, as I've seen pictures taken from other vantage points, but I only had time to pretty much stay in the one area.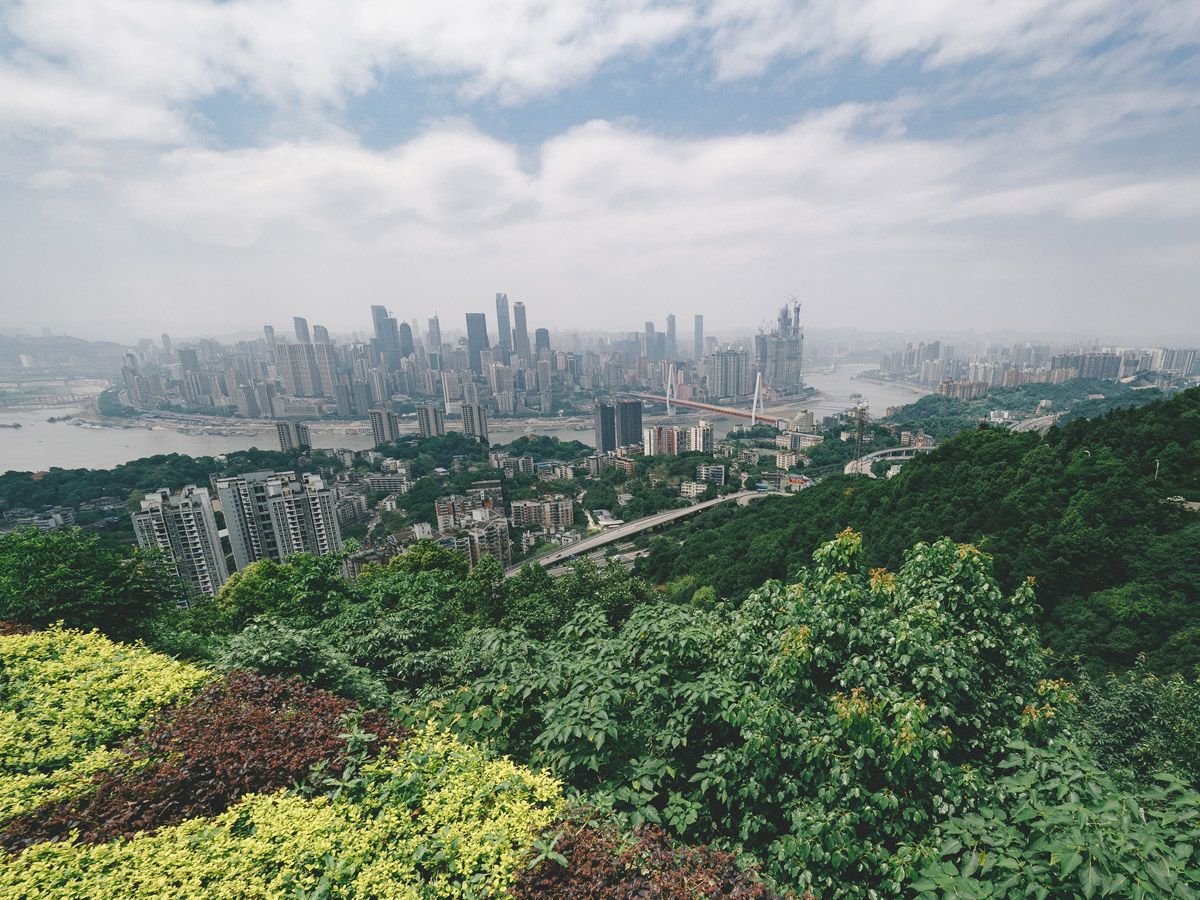 I did go to the observation tower to see if there were any nice views from there and I'm so glad I did!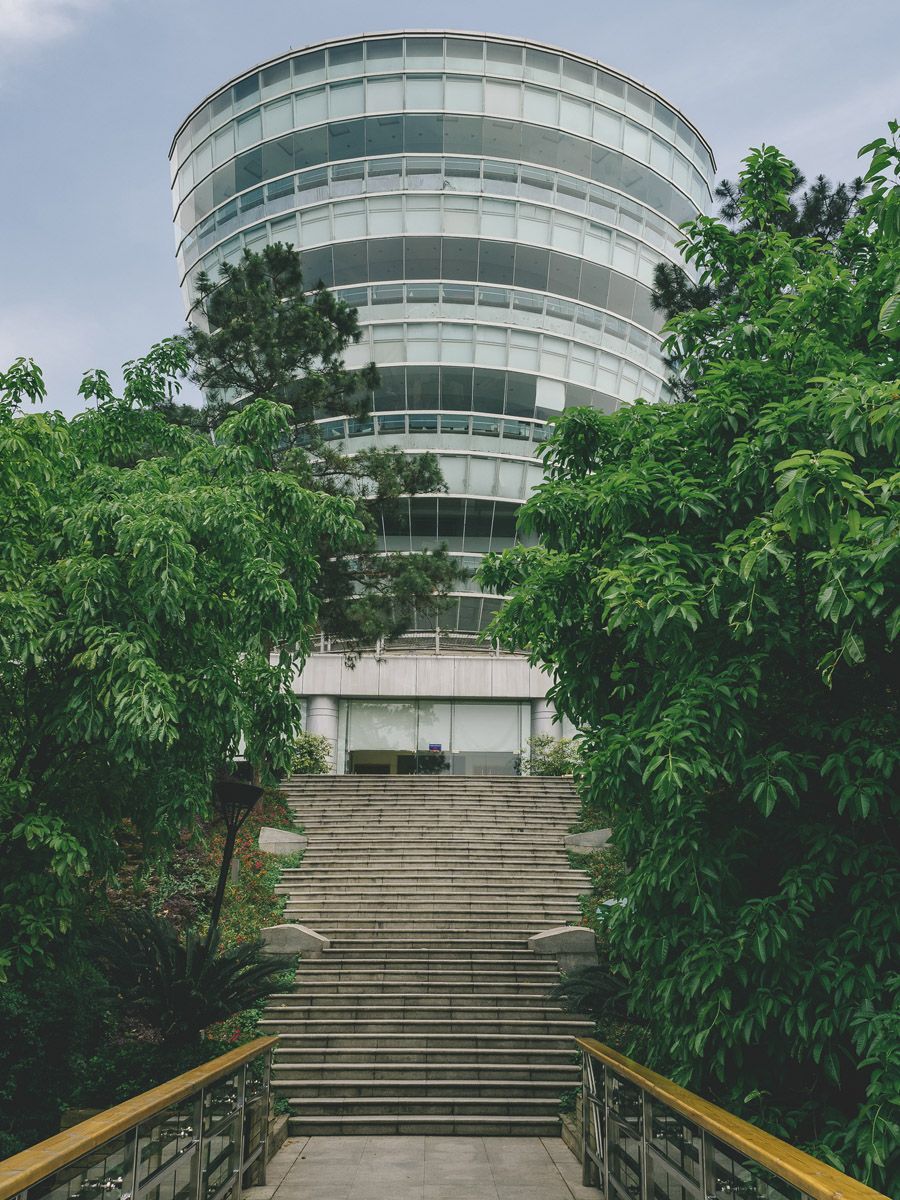 I ran into someone in the lobby while I was looking around, and used my limited Mandarin to ask if there were places for pictures. He said to go to the sixth floor, so I did. Thankfully there was no one else there at the time, so I was able to stay for a little while and take a bunch of photos. I really like the look of the city from this view.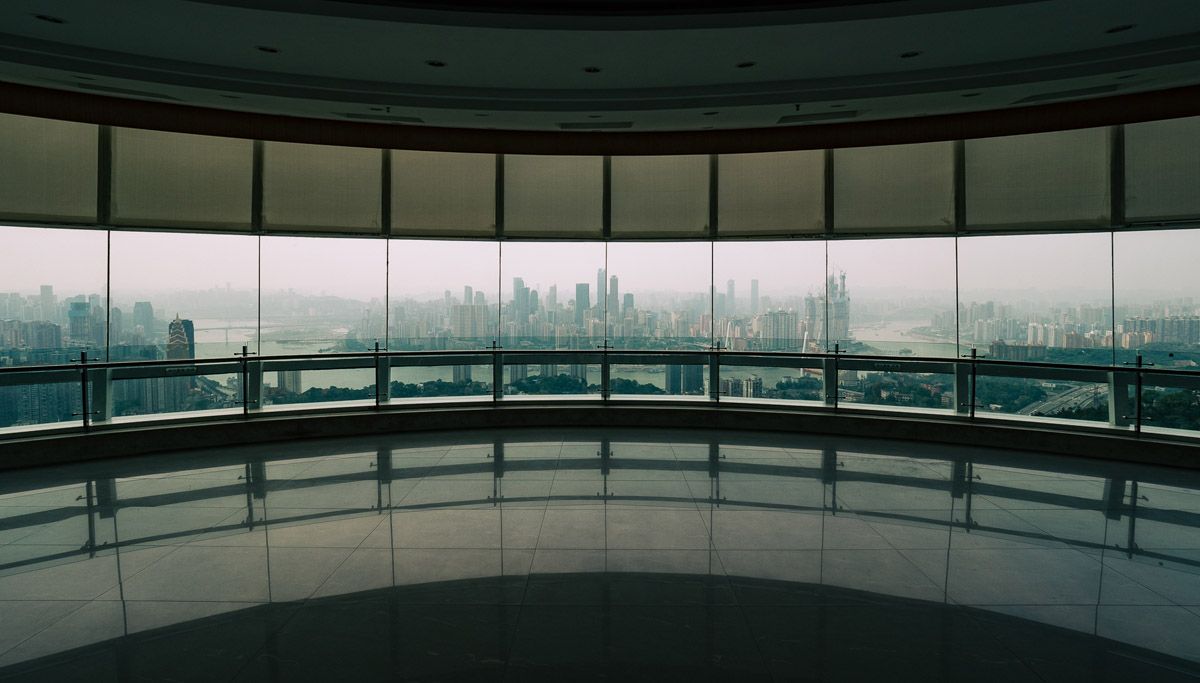 I can only imagine what it would be like during the night, though I've heard the traffic in the area is really bad because of everyone doing the same thing, with only one main road in and out of the area.
Eling Park
This park is near the Testbed 2 art district, and goes along one of the coasts of the river, so you can see some nice views of the city looking across. I was here both during the day and the night.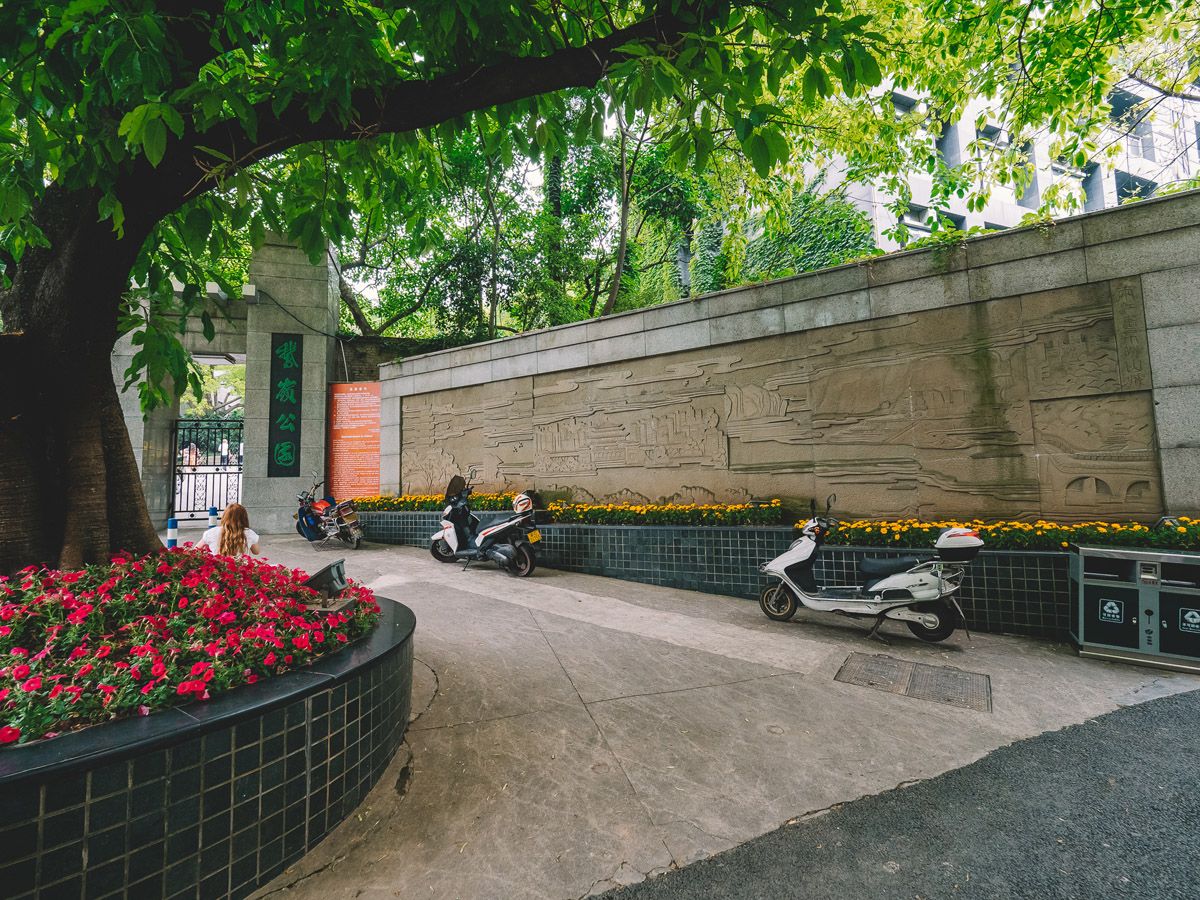 It's nice at night because of the city view across the river, but the park itself is more beautiful during the day when you can see all the plants and flowers.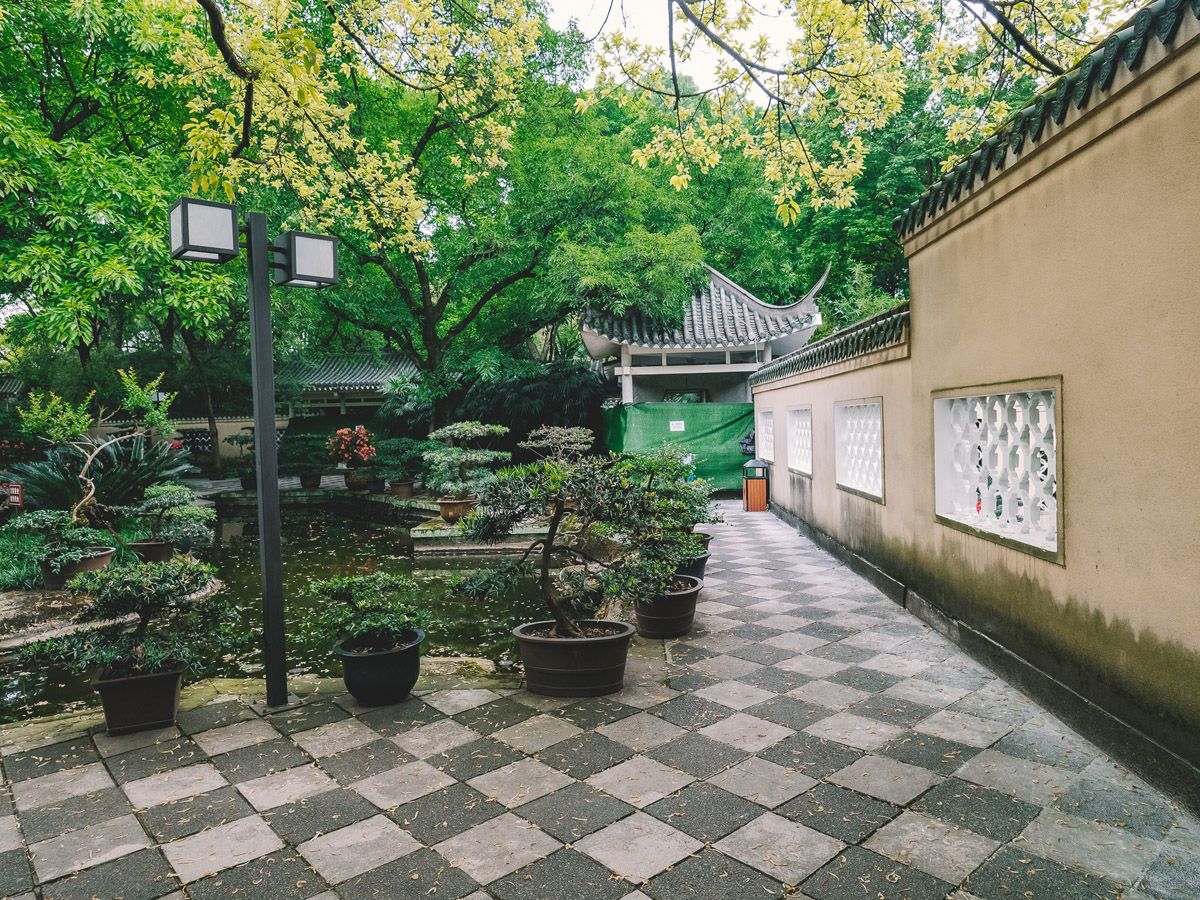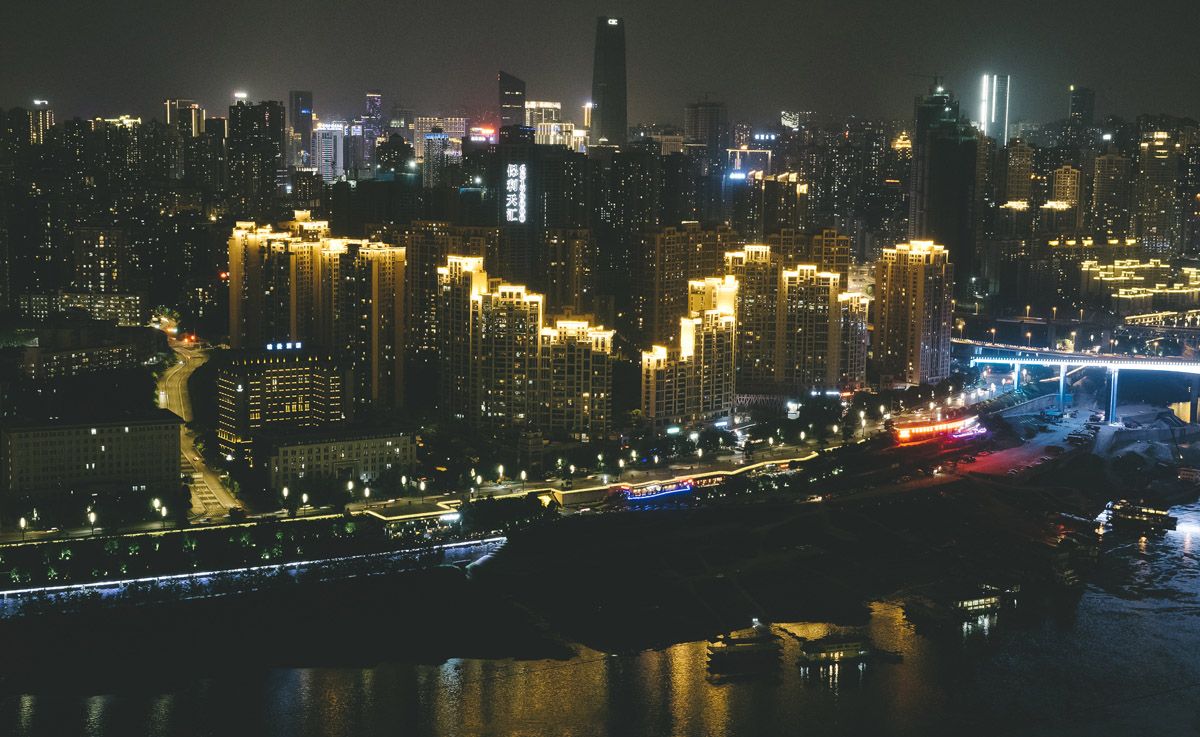 Between Eling Park and Testbed 2
When walking between Testbed 2 and Eling Park, there is some nice architecture. It's a nice walk, and it doesn't take very long, I recommend doing it.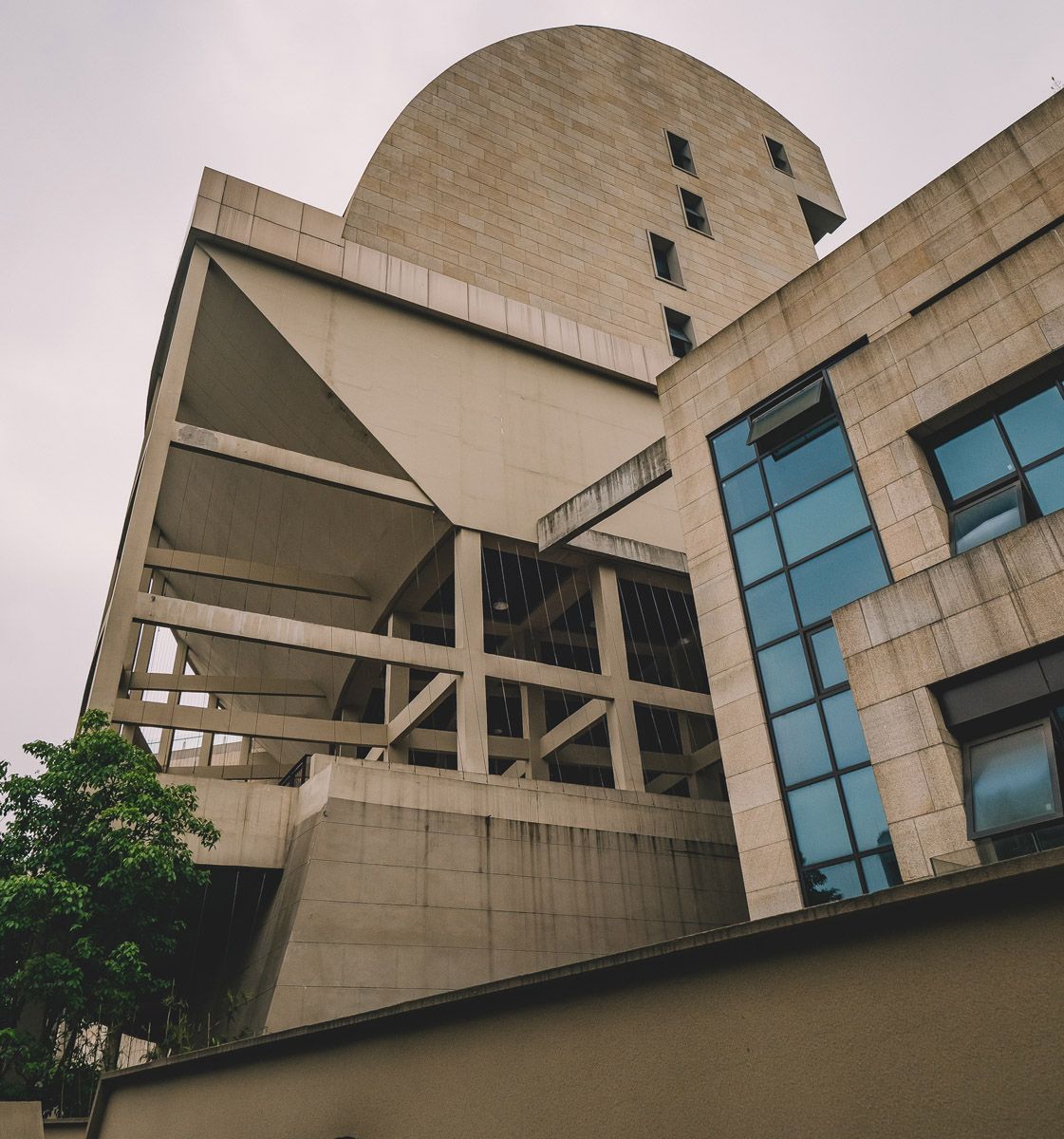 Liziba
I had been told by a couple of people about a subway line that has a station right inside an apartment building, in a floor high up above the street. Sure enough, it's exactly how it sounds!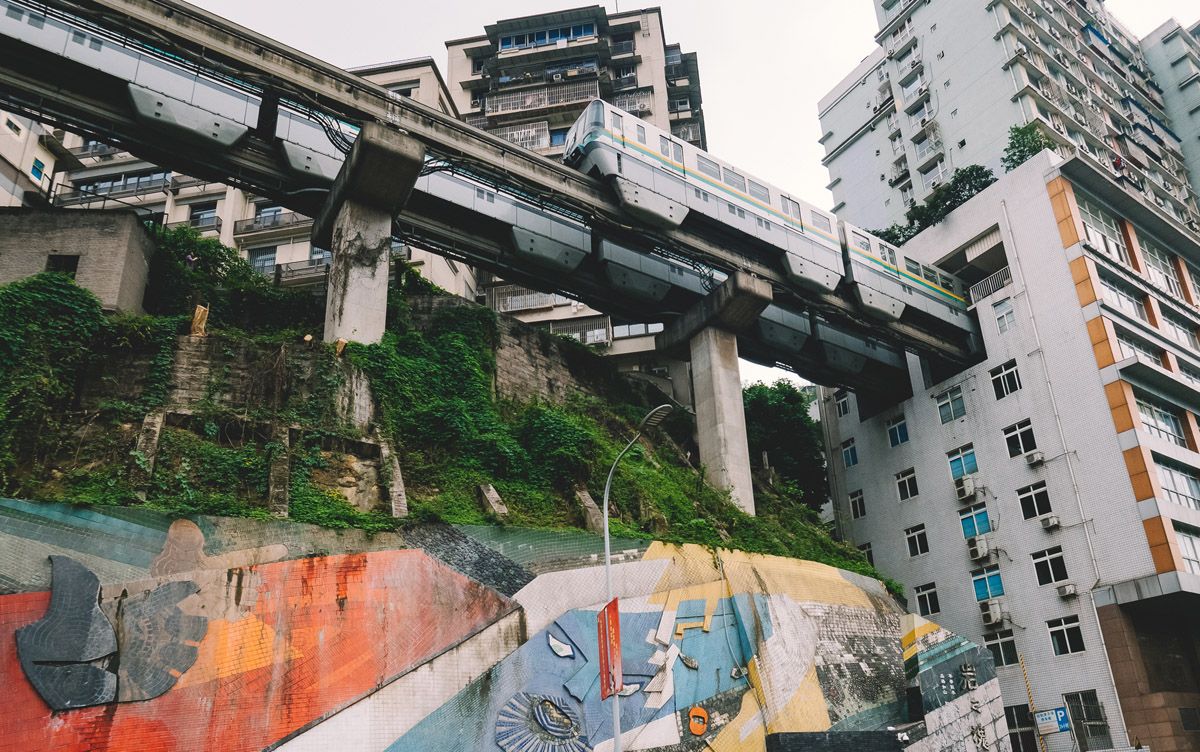 There was quite a crowd gathered around the area across the street, everyone taking photos and videos. It was nice that the trains would go by every few minutes, so you could easily take them from different perspectives.
Guanyinqiao
As with the art districts, it seems like most cities in China have pedestrian streets. In Beijing there is Wangfujing, in Shenyang there is Zhongjie, and in Chongqing there is Guanyinqiao.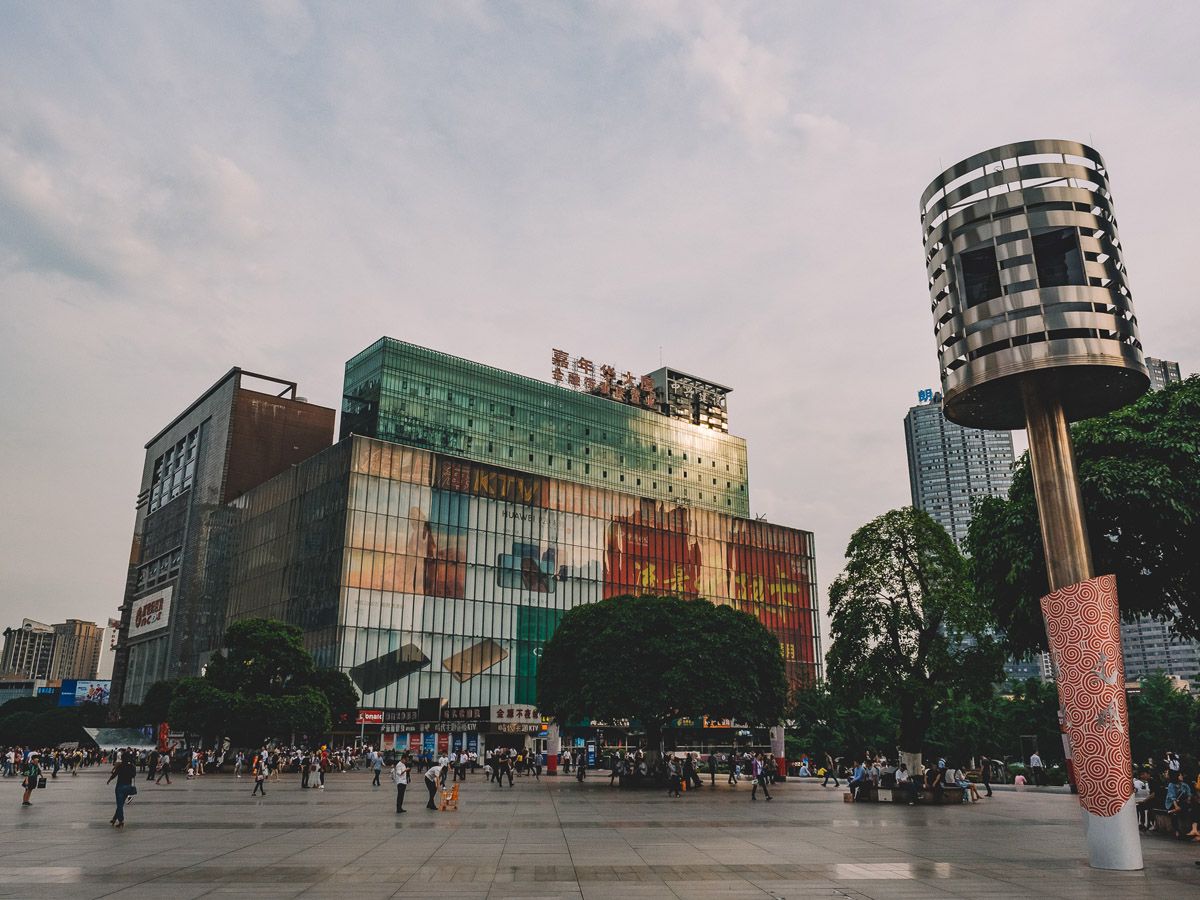 Jialing Park
Right at the end of Guanyinqiao you will find Jialing Park. It's not a very big park by China standards, but it's nice. There were lots of people playing games while I was there, again a common sight all over China.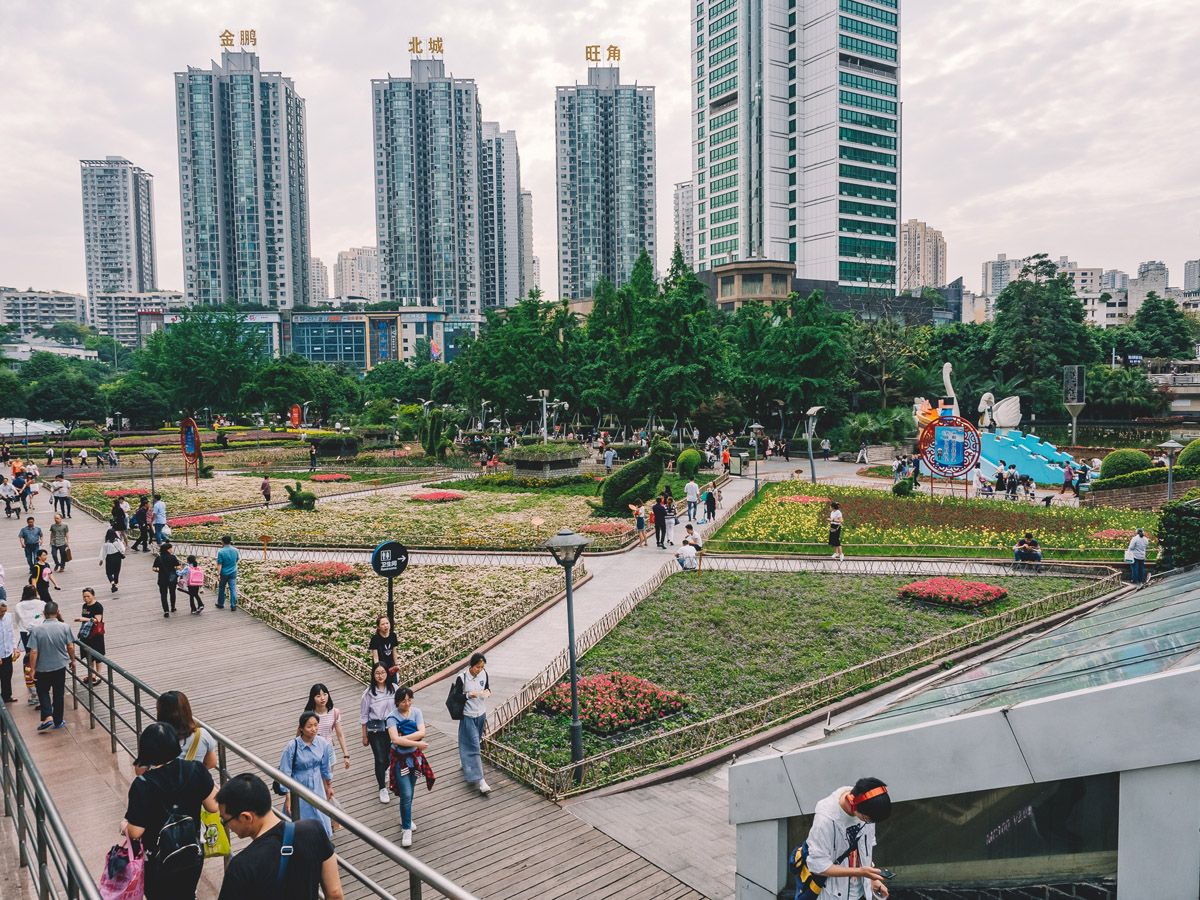 Next Time
There are definitely more places in and around Chongqing to go, and I'd like to do more photos in some of the places I already went to. Maybe next time, I will switch it up, and visit the places I went to at night, during the day, and vice versa. Also, as I mentioned above, I'd like to spend more time in that other part of Ciqikou.
Also, I mentioned the cliffs and hills, I need to take some photos to really illustrate them, and I'd like to ride on the cable cars to get some other views of the city.
Conclusion
In case you couldn't tell, I really enjoyed my time in Chongqing!
Chongqing doesn't have a ton of tourist buildings or attractions, it's more about the city itself and the fantastic views!
If you have any recommendations of places to see next time I visit Chongqing, please leave them in the comments below!
Please feel free to contact me if you have any questions, and I'd love for you to follow me on Instagram and Twitter!
For my thoughts on another great city in China, check out my post "A Few Days In Hohhot".