Photo Walk - Buildings Through a Long Lens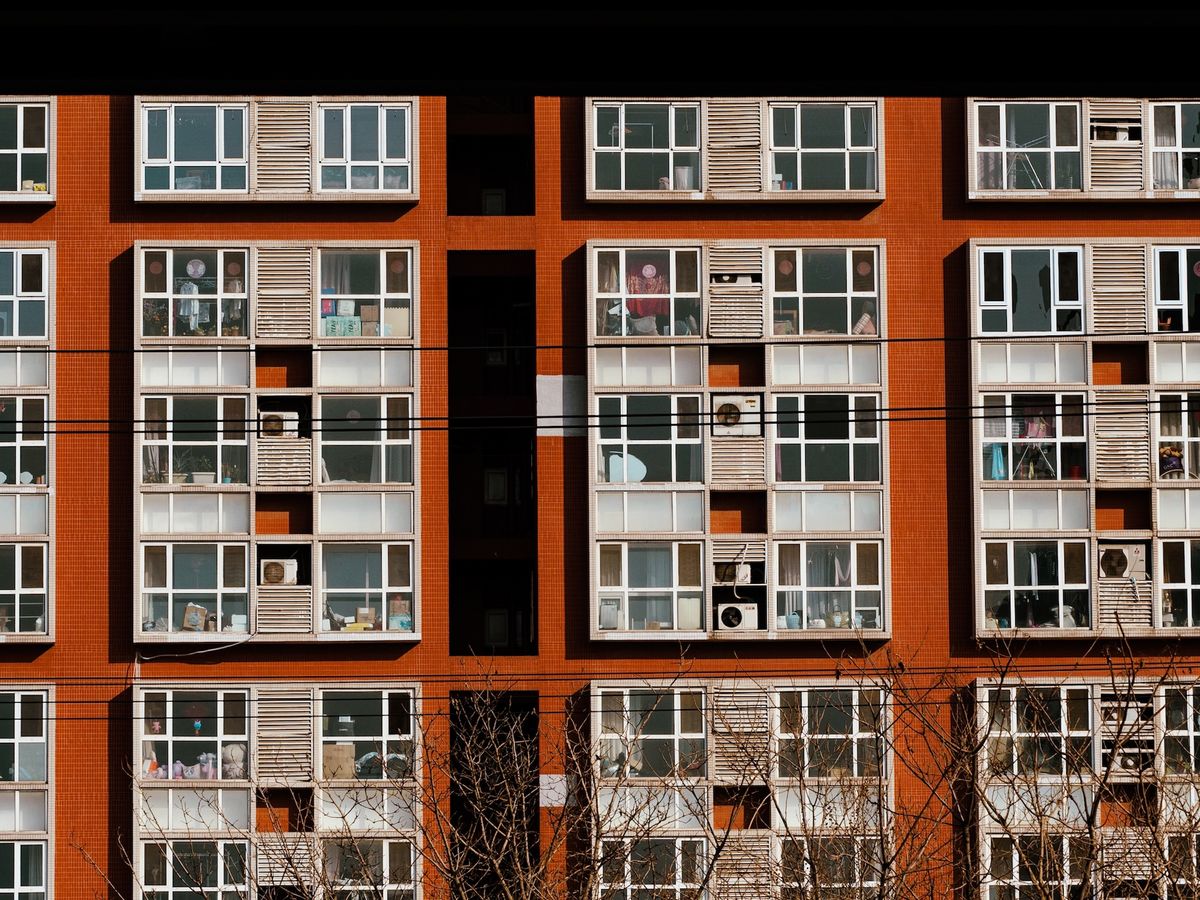 One week after my first shots with my new camera, on this day I decided to use my 40-150mm f2.8 lens. It's probably the lens I have used the least, so I wanted to give it some love.
Due to the lack of travel, I have only been taking pictures here in Beijing. And when just walking around in the city, sometimes it feels a bit awkward walking around with such a big lens.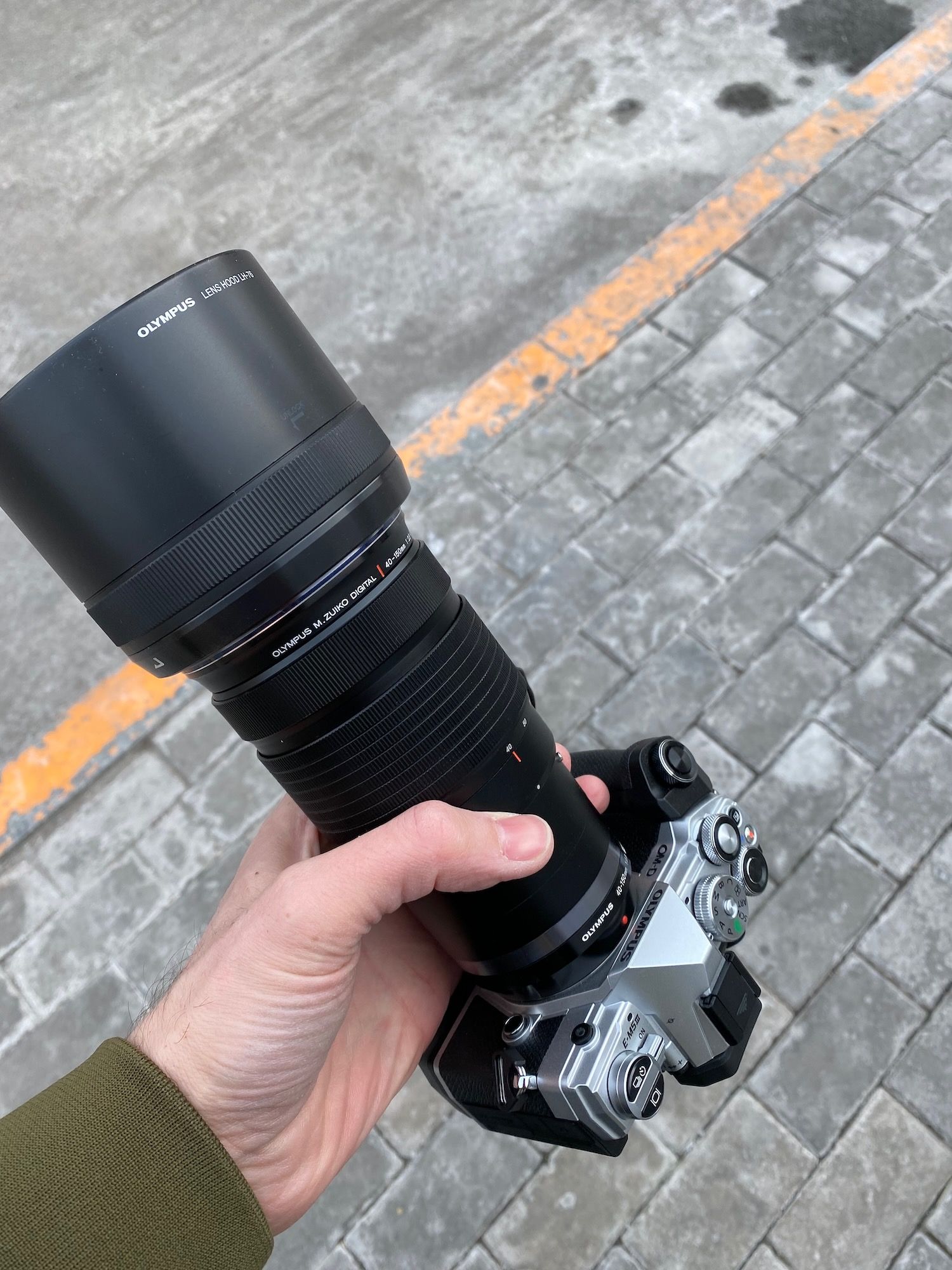 But whatever, I wanted to get some cool architecture shots and I wanted to be able to get in close if I needed to.
In later blog posts, you will see that I have become obsessed (even more than usual!) with architecture and buildings.
The Shots
For this walk, I walked around near the Baiziwan (百子湾) area of Beijing, starting from Jiulongshan (九龙山站) subway station.
When taking photos of buildings, I like mixing it up, so sometimes I include the sky, and sometimes I prefer to zoom in on the building to hide the sky.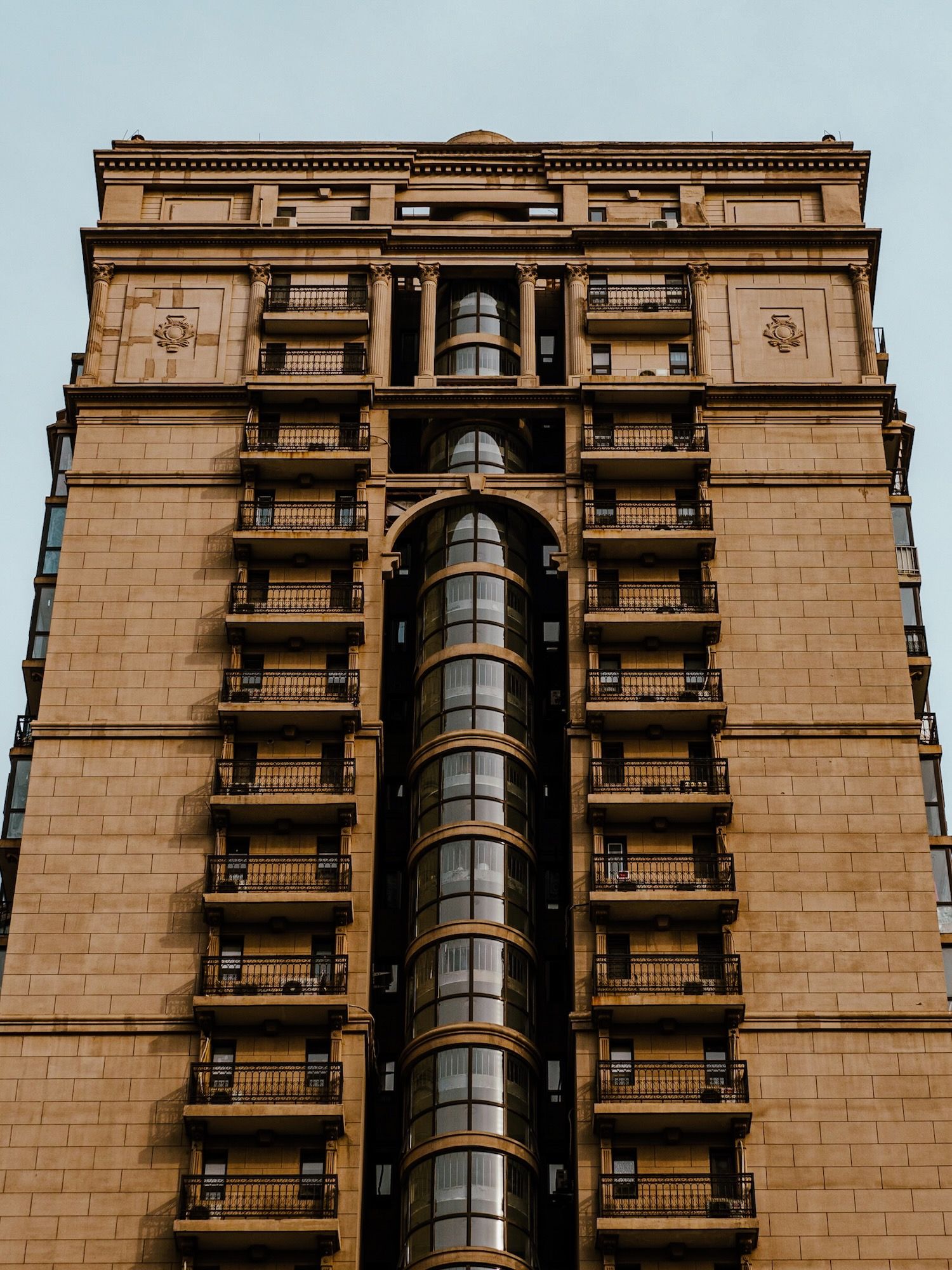 From these two pictures below, I needed to choose which one I wanted to post. The one on the left is the photo I first chose since I liked how in the rightmost 'column' of the picture, it's like there are cutouts for windows that haven't been installed yet.
But I decided to go with the photo on the right side, as I like the red across the middle and the splash of yellow in the bottom.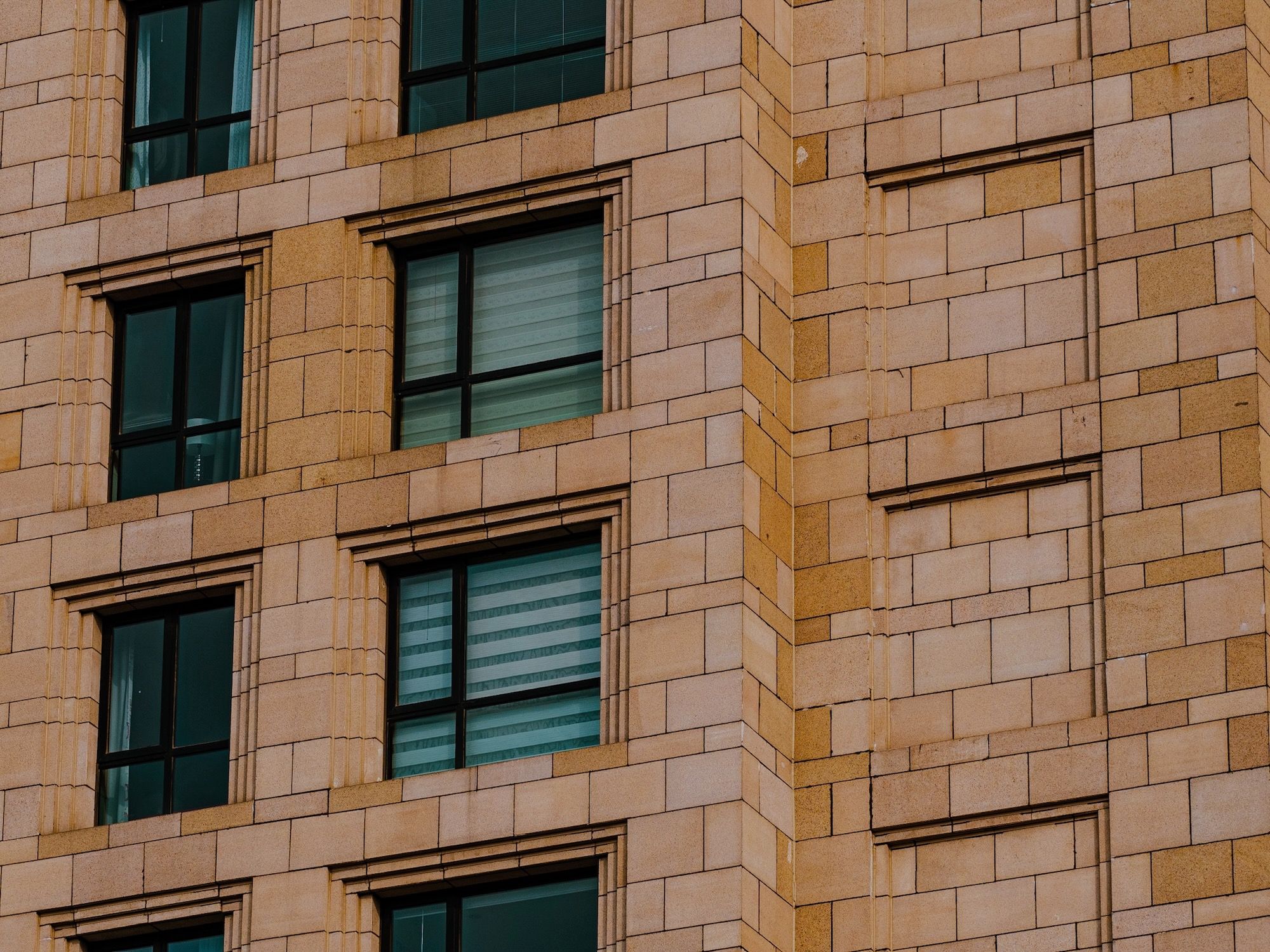 This one reminds me a little bit of computer chips attached to a motherboard.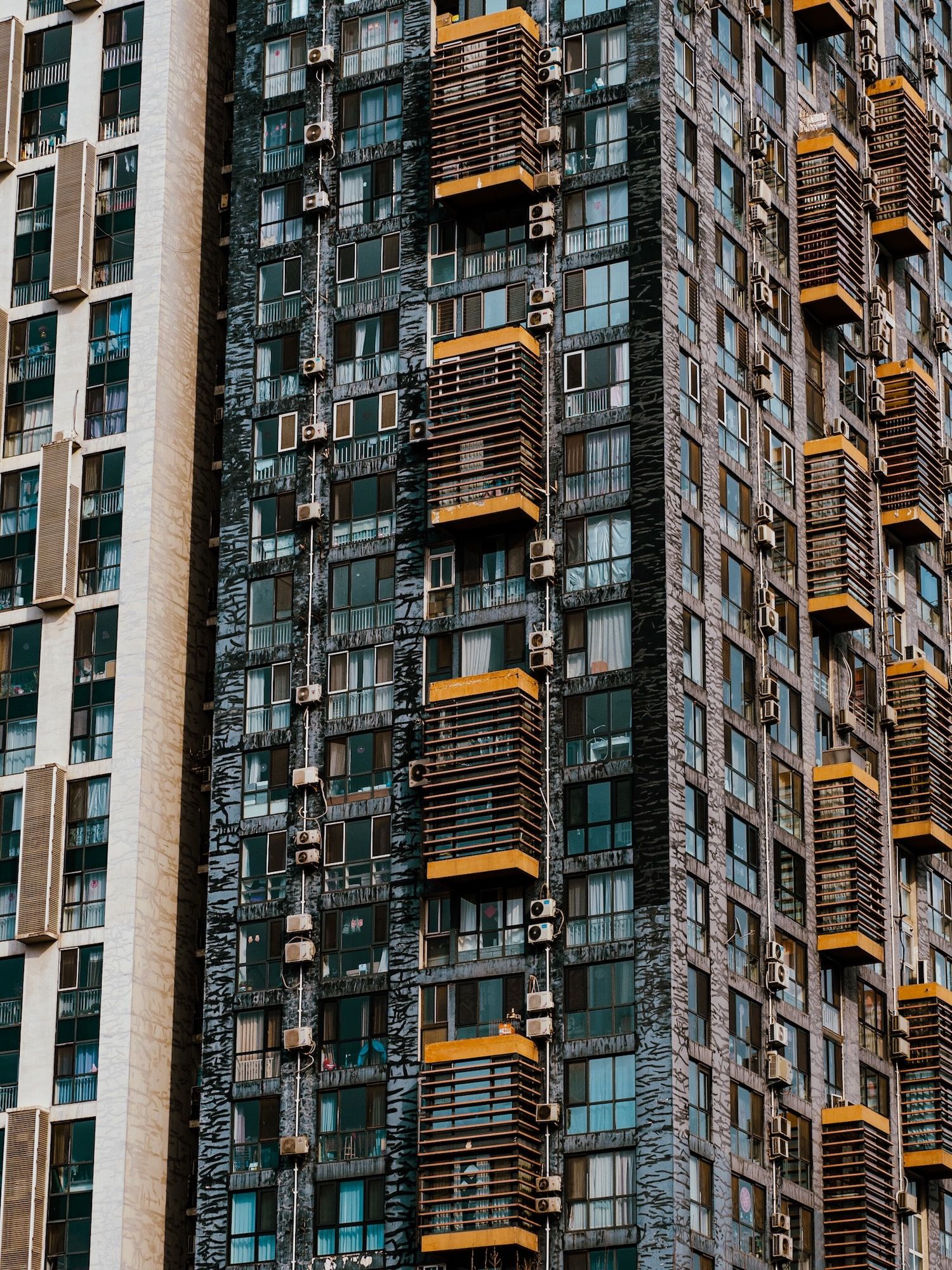 Here I liked the randomness of how some of the units are connected. I do like the curve in the one on the right, but I preferred the first one overall.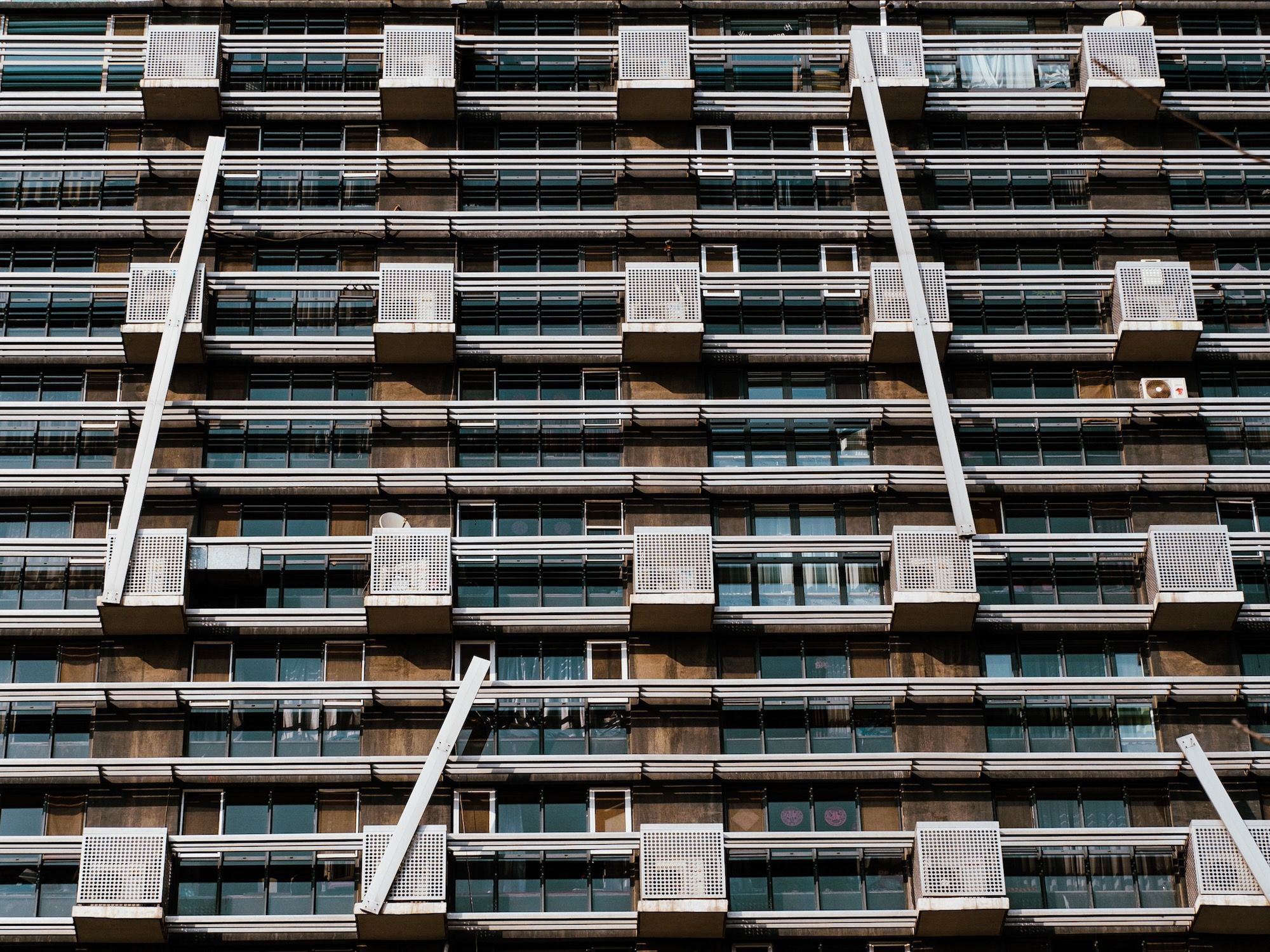 Ok, so here are a couple of shots with power lines. From the vantage point I was at, there was no way to avoid them, so I just went ahead and included them. I'll talk a bit more about them near the end of this post.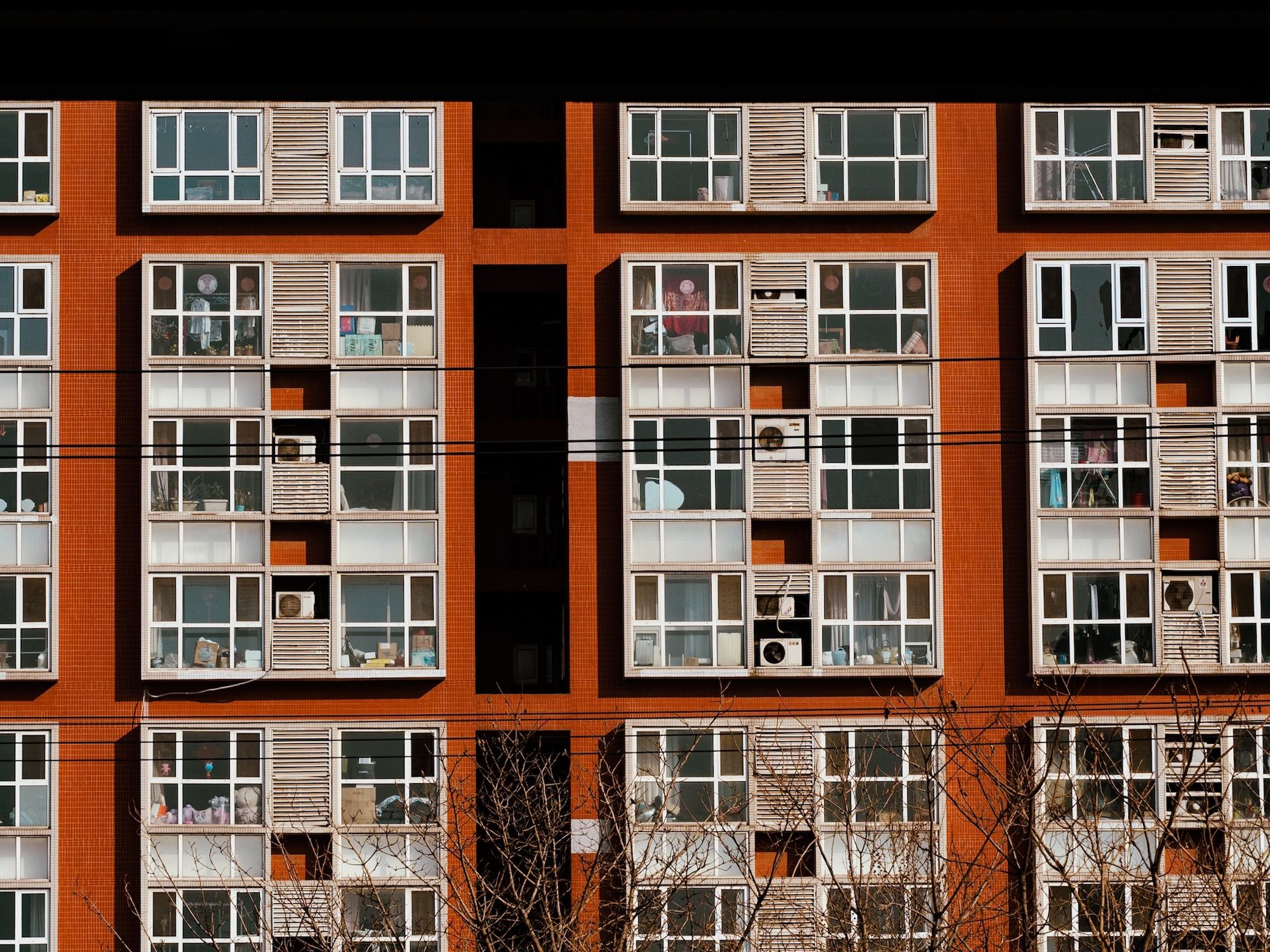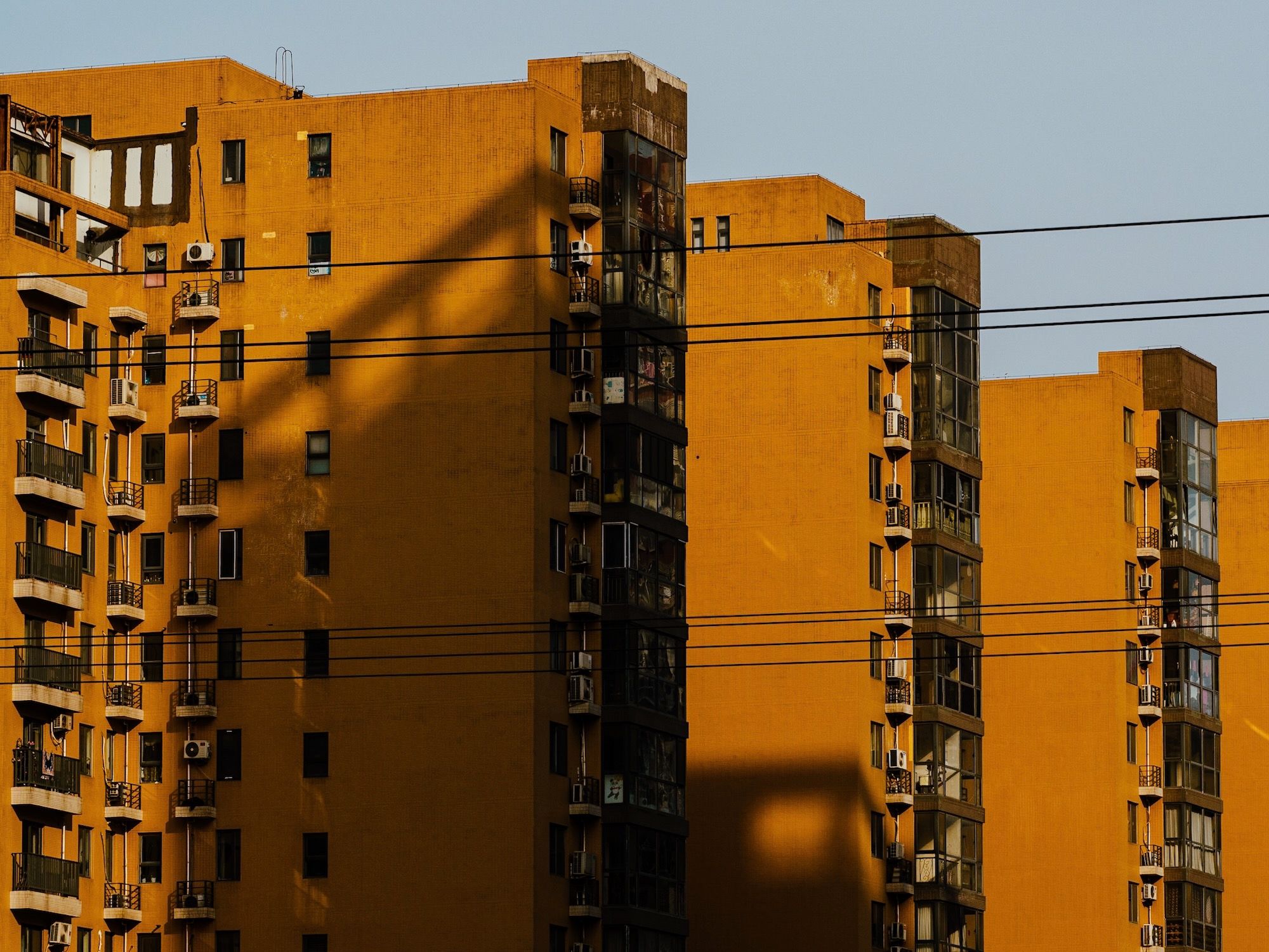 You can see from the photos taken earlier that the sky wasn't very blue at first. But near the end of the walk, a lovely blue sky appeared.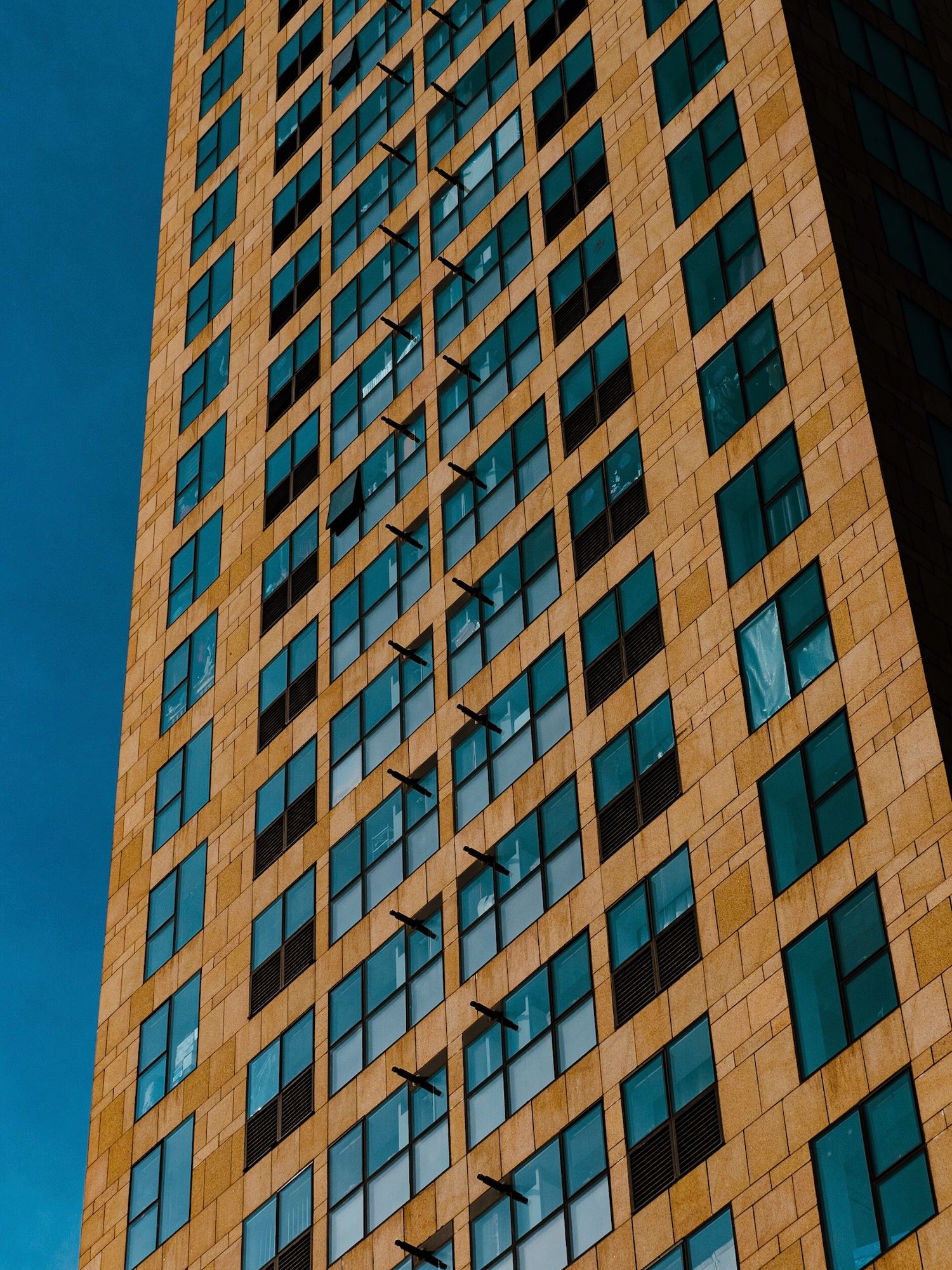 Here I wanted to line up the shot so there would be lights in each window. I kind of succeeded but for some of them I don't like how the lights aren't isolated from the window frame. I still like the photo though.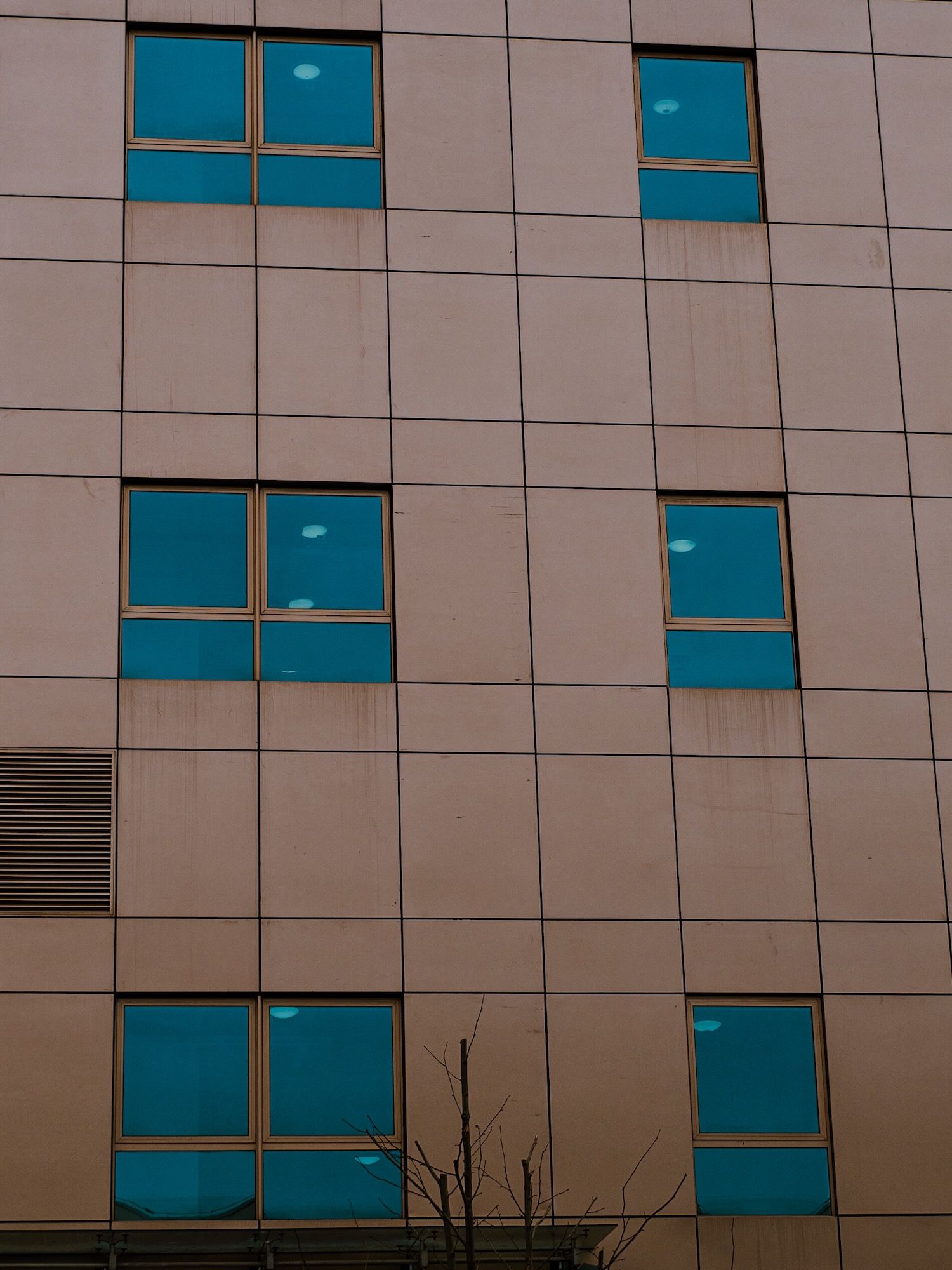 Here are a few more random photos from the walk: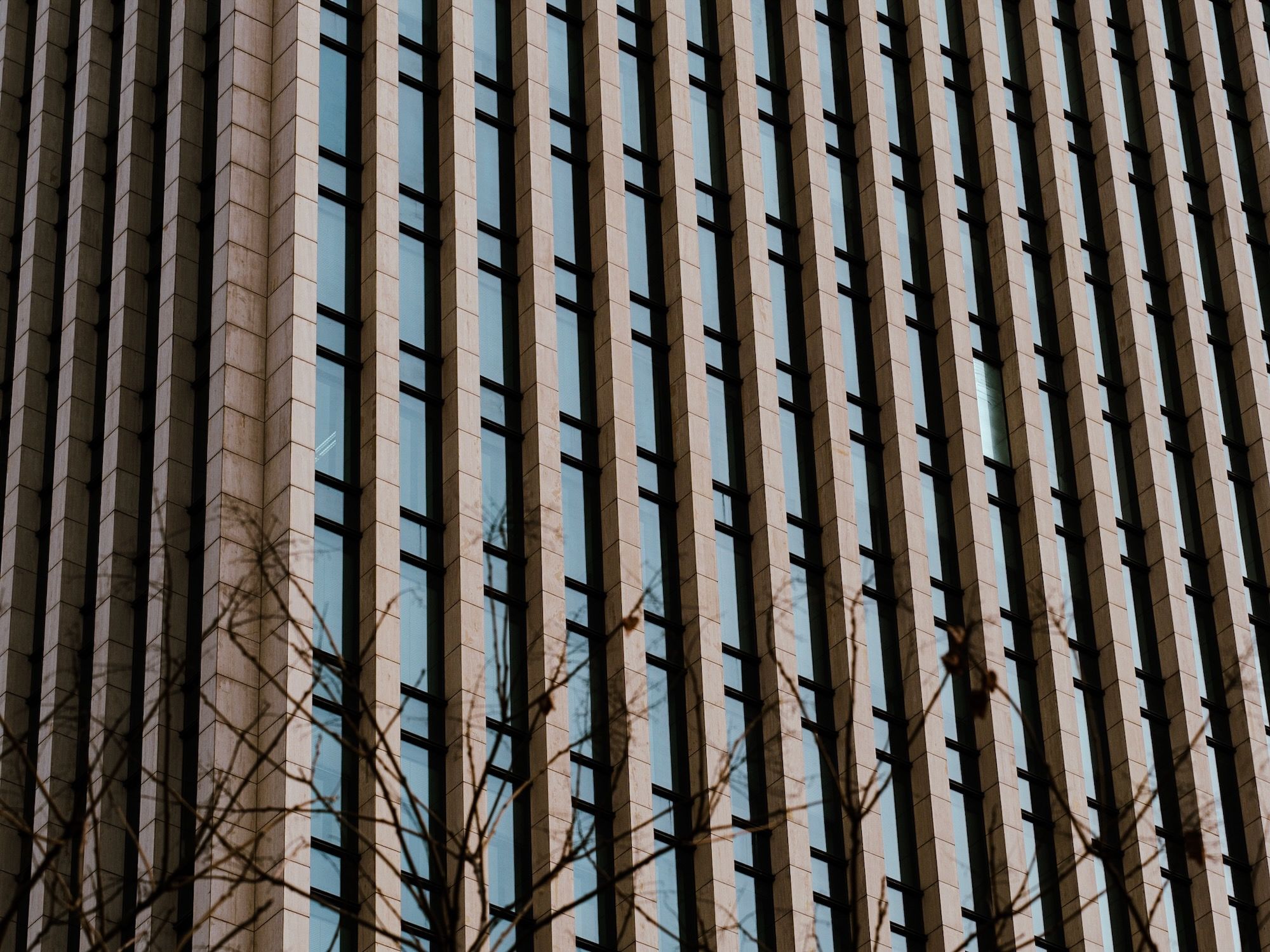 And the post from my WeChat Moments...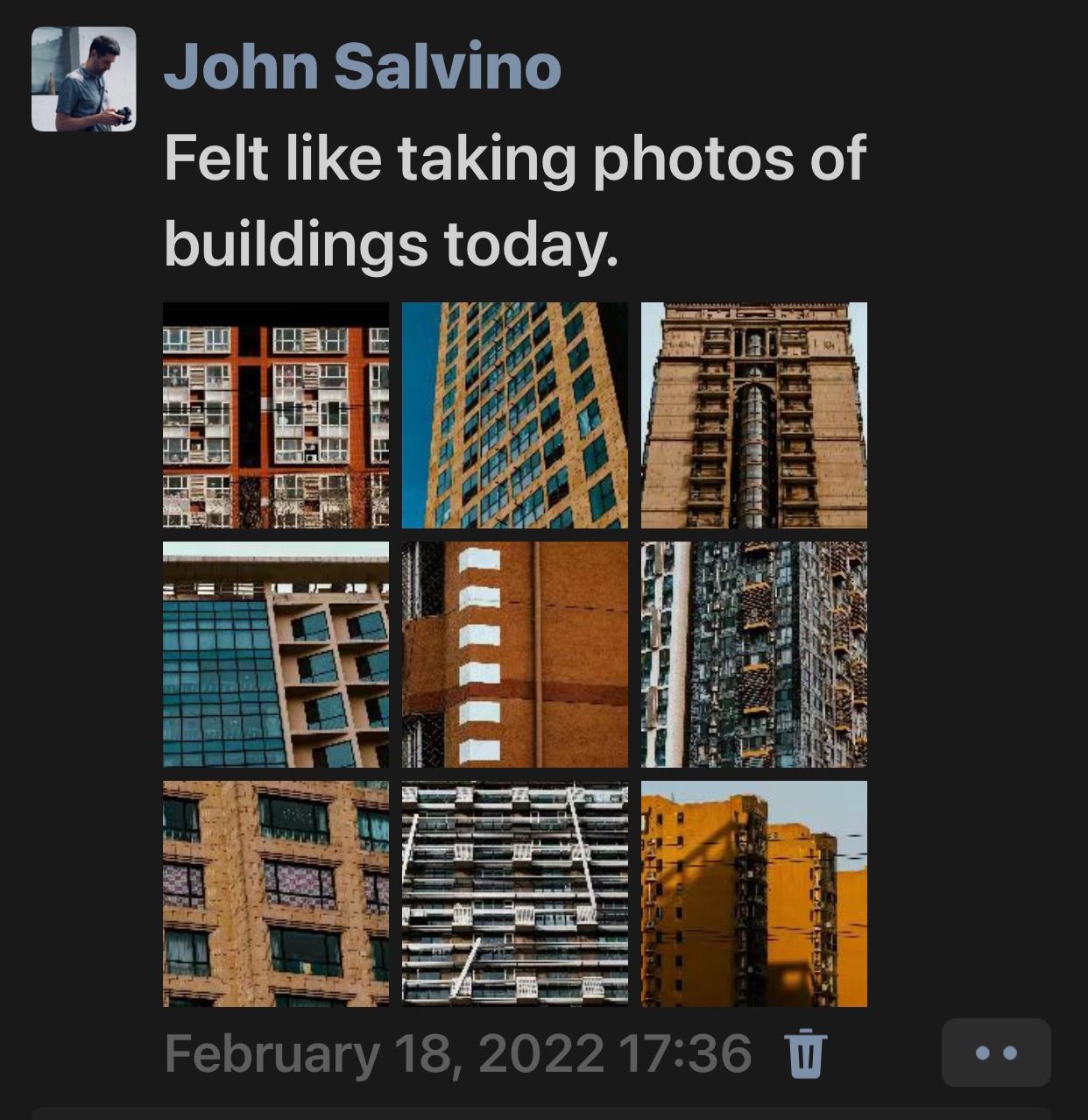 After a nice walk, it was time for a nice snack!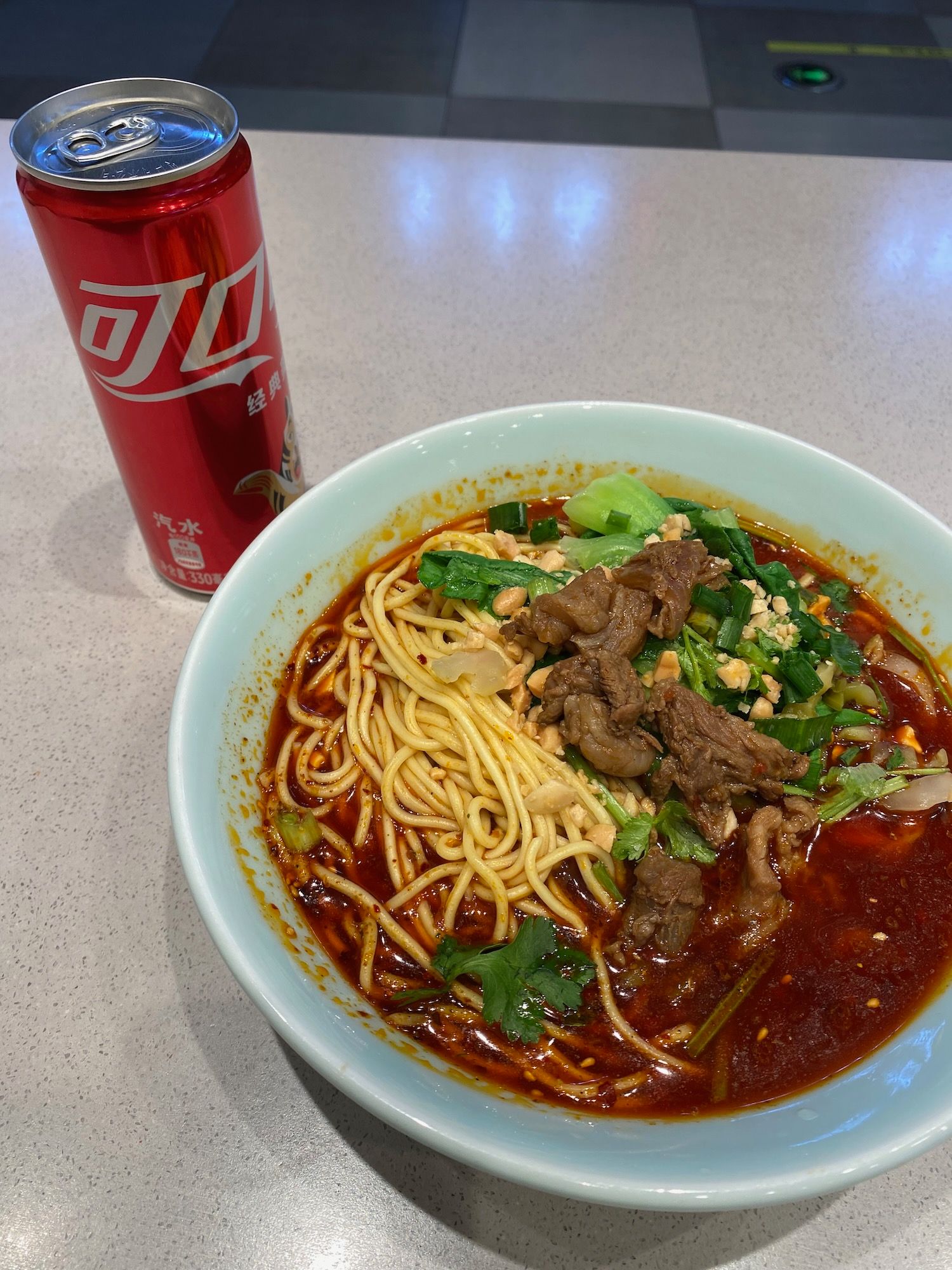 Editing the Photos
I used to use pretty much the same filter on every photo I posted. One of the A series of mobile filters from VSCO. But since I bought this new camera, I have been experimenting more with different filters, especially the built-in ones within Lightroom. Now with each photo walk I do, I tend to use a different filter. You will see them over the course of more blog posts.
That's It / Photo Walk Finished
As I mentioned above, in a couple of the photos, you can see that I included some power lines. At first it was because maybe I had no choice but to include them based on where I was standing. But then I purposely included them, which added a bit of interest to the photos.
Then in a future photo walk, I took this idea and ran with it later on, looking specifically for interesting ways to incorporate them into my photos. Stay tuned for a future blog post all about including power lines in photos! So exciting, right?!
I would love it if you followed me on Glass.

And if you want to keep up to date with my latest posts, please consider subscribing to my free newsletter, you can join below.