Photo Walk - First Time With My New Camera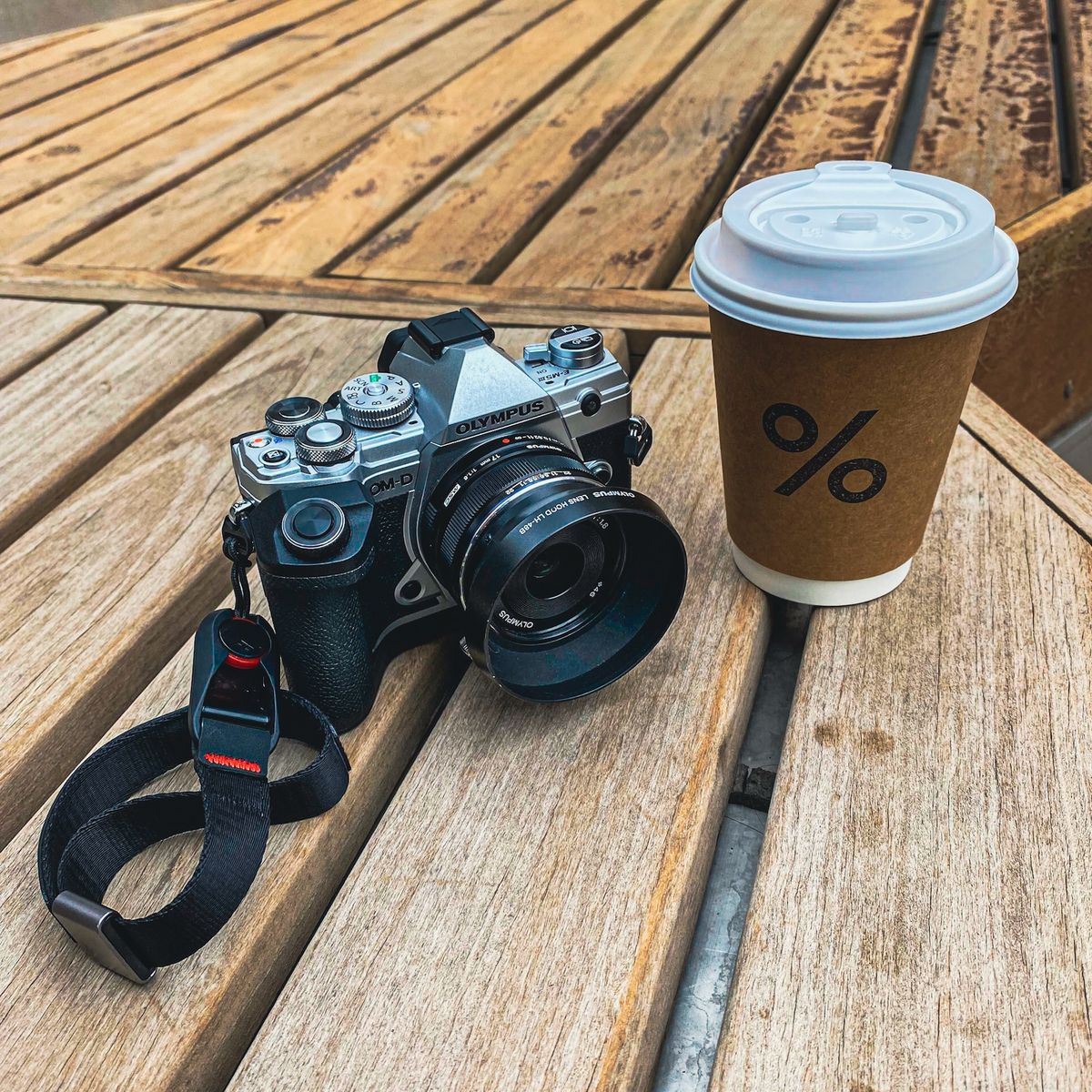 Despite the title, I must admit that it's been almost a year since I bought my 'new' camera!
Before that, I went through a period where I hadn't really been taking a lot of photos. During the previous four or five months, I was only using my iPhone for photography. I enjoyed using it as a camera, and it definitely has its benefits, but when it came down to it, I just missed shooting with a dedicated camera.
So I finally broke down and bought a new one…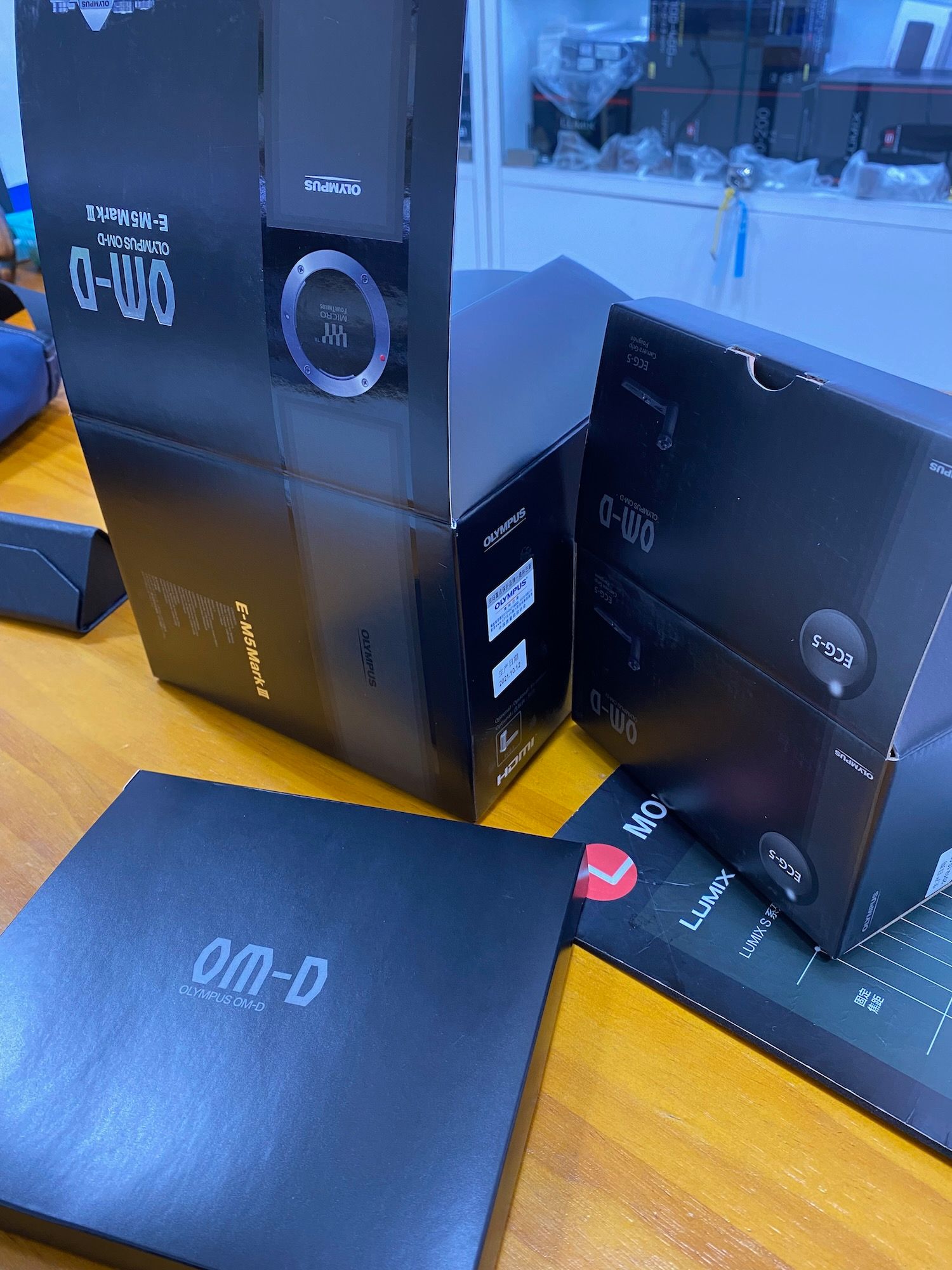 It's the Olympus OM-D EM-5 Mark III, such a long name! It has replaced my old camera, which I had been using since the summer of 2015, the Olympus OM-D EM-5 Mark II. Yes, I just upgraded to the Mark III from the Mark II version.
I just checked and saw that I've taken 88,756 shots with the Mark II. I loved it…It traveled with me to many different cities and a handful of countries. It's the camera that really helped me find my style and my confidence. I will keep it as a backup camera, but it was time to move to a new one.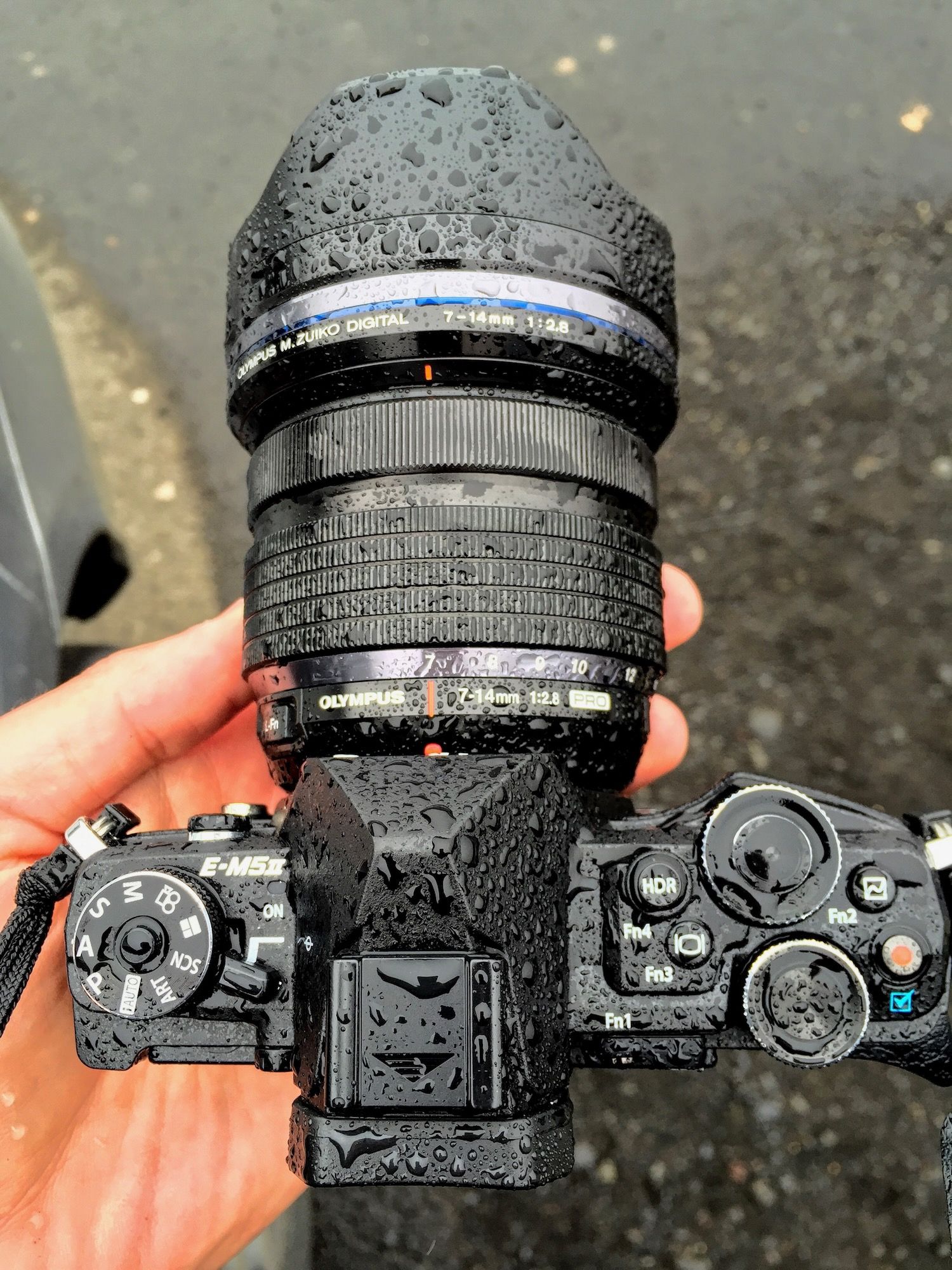 ---
Ever since I got the new camera, I've been taking a lot more photos, which has been great! Here in China, WeChat is the dominant social media app, and that's where I've been sharing pictures of each of my photo walks, usually in a grid of nine.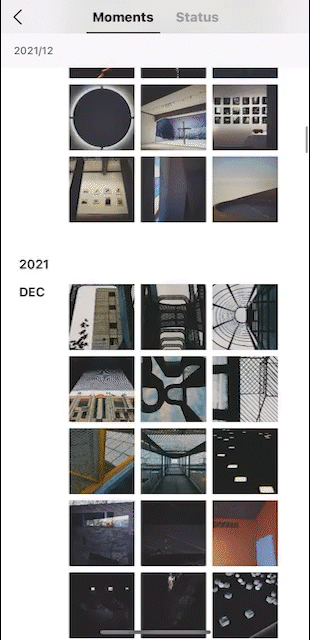 But I started thinking that I could also share these photos here on my blog, and talk a little more about them, discuss why I chose them, how I edited them, and things like that.
Hope you'll join me!
---
Camera Impressions
Before looking at a few photos from the first quick photo walk day, I wanted to mention a few things I noticed about the camera before I started taking photos with it.
Looks-wise, this time I went with the silver version instead of the black. A couple of reasons for this. First, I just like the look of the silver, that kind of retro look appeals to me. And second, I thought if I'm ever using both of my cameras, it will be easier to tell them apart quickly 😂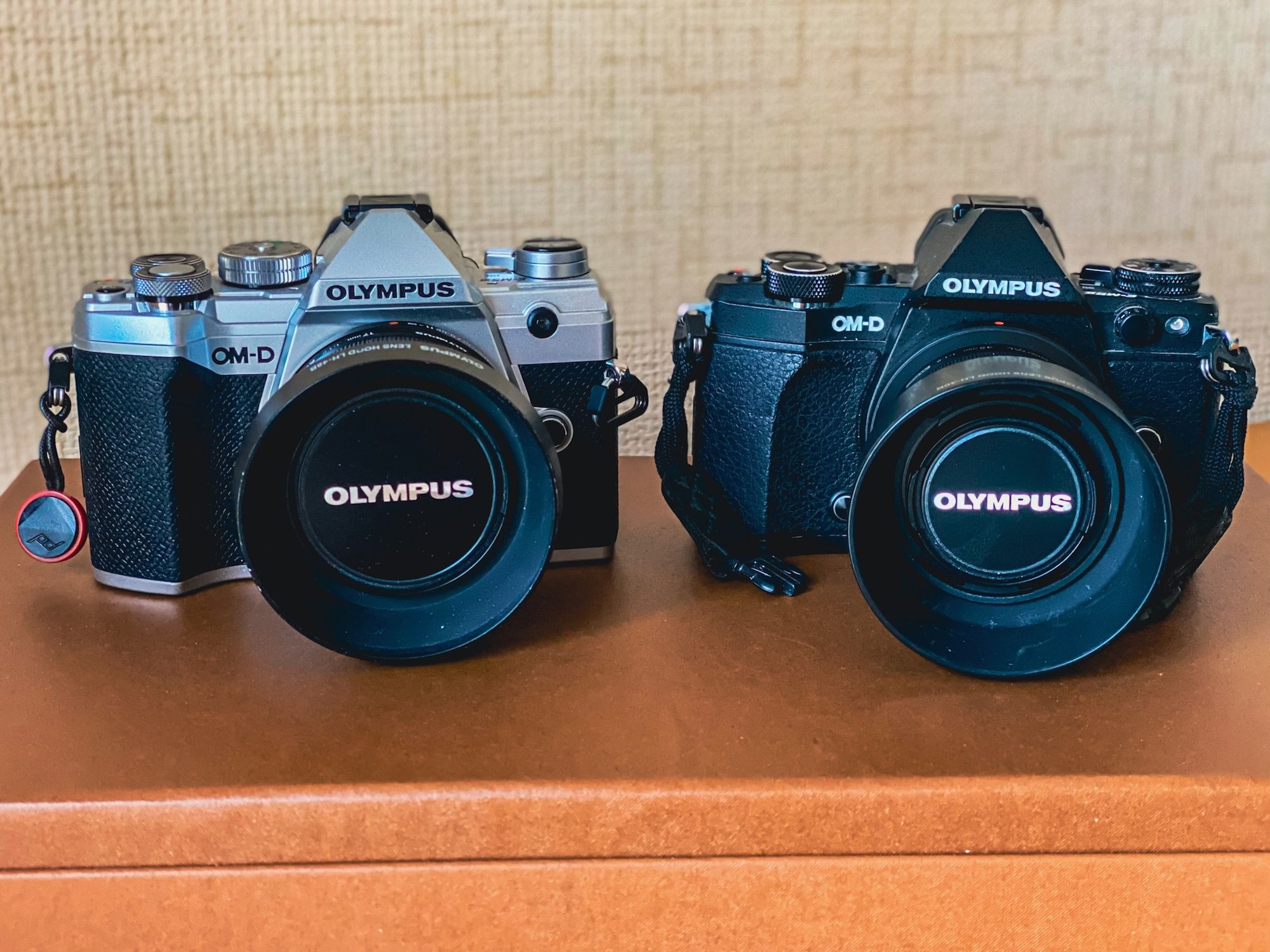 I also bought the ECG-5 External Grip (yes, I know, it's so expensive), but also so worth it for me, especially when using the camera with the larger PRO lenses. I like the grip, with my big hands it's almost a necessity to have it. I know it doesn't have the option for a spare battery slot and second shutter button like the grip for my Mark II has, but it's ok with me, I prefer the smaller size.
I didn't stop there! I also picked up a Peak Design Cuff Wrist Strap. I do really like the DSPTCH Wrist Strap I have on my old camera, but I thought I'd try Peak Design's. I'm a big fan of their bags, I've got a couple of them, and have always been impressed with their quality. Having used it for a while, I do prefer this new strap, I find it more comfortable. I would buy a second one if I got another camera (which I'm not going to do).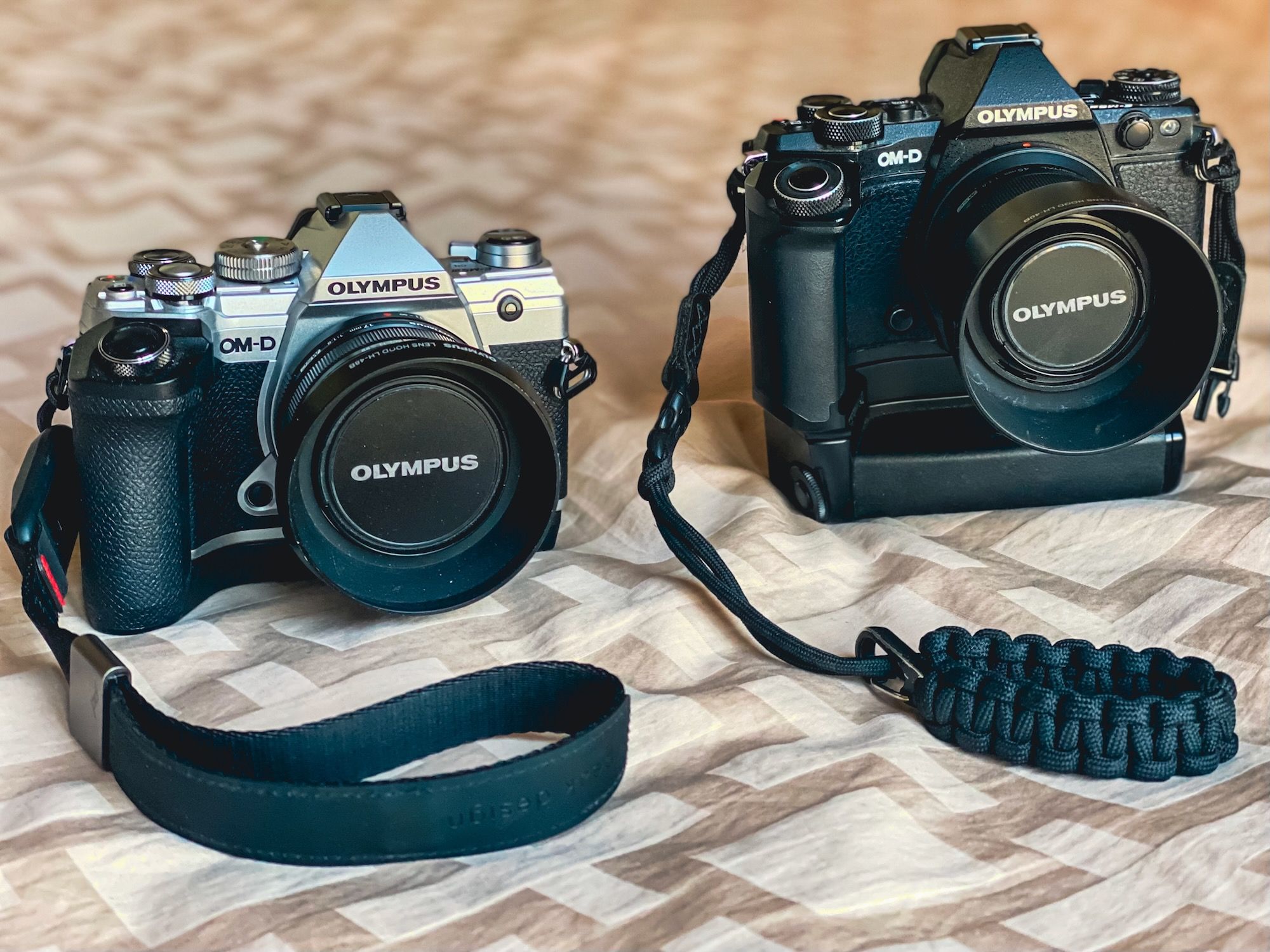 The reviews mention that the Mark III feels plasticky, which is a drawback from the Mark II, and I agree. It may be a bit lighter, but I don't notice it.
Also, the buttons seem a bit, I guess I could say, mushy. I'm not sure how to describe it, but there isn't as much of a 'click' feeling when I press them, including the shutter button.
On the other hand, I like that it can charge by USB, maybe I won't use it often, but it's still nice to have the option.
Anyway, enough about the camera, let's look at a few photos.
---
First Shots
I went to 北化机 爱工场Beihuaji Aigongchang in Beijing, close to Pingleyuan subway station on Line 14.
As I mentioned, it was a quick walk, I just wanted to get a bit of a feel for the camera. I walked around a small area, nothing extraordinary, but I always try to find interesting things wherever I take photos.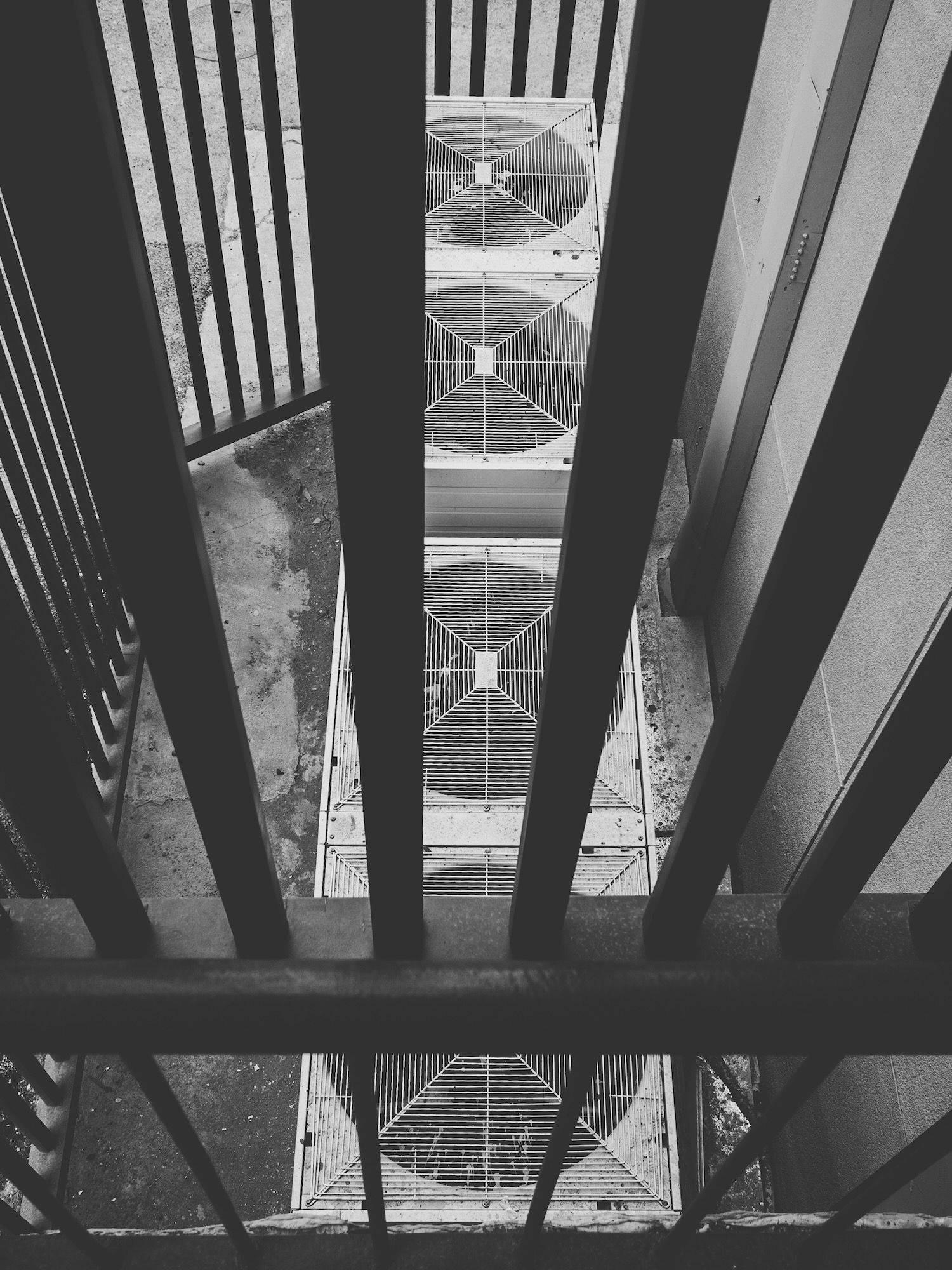 For this one, I initially shot it portrait style (see unedited photo underneath), to show the height of the tree better in the reflection. But I ended up preferring this wide view, I think it's more interesting seeing some tree branches in the other windows.
I couldn't line it up as perfectly as I would have liked, since you can see a bit of another tree trunk in the bottom right reflection. Oh well.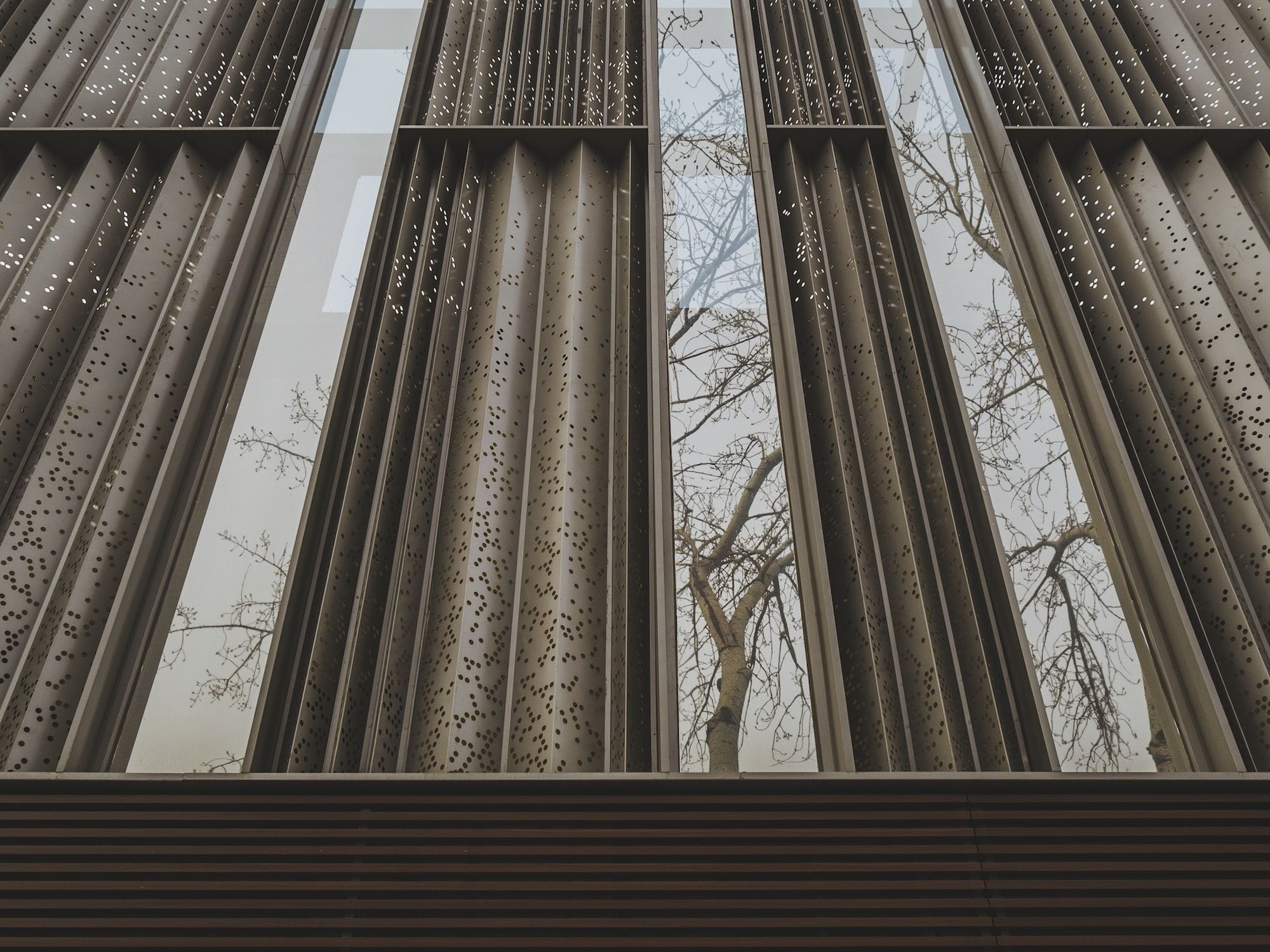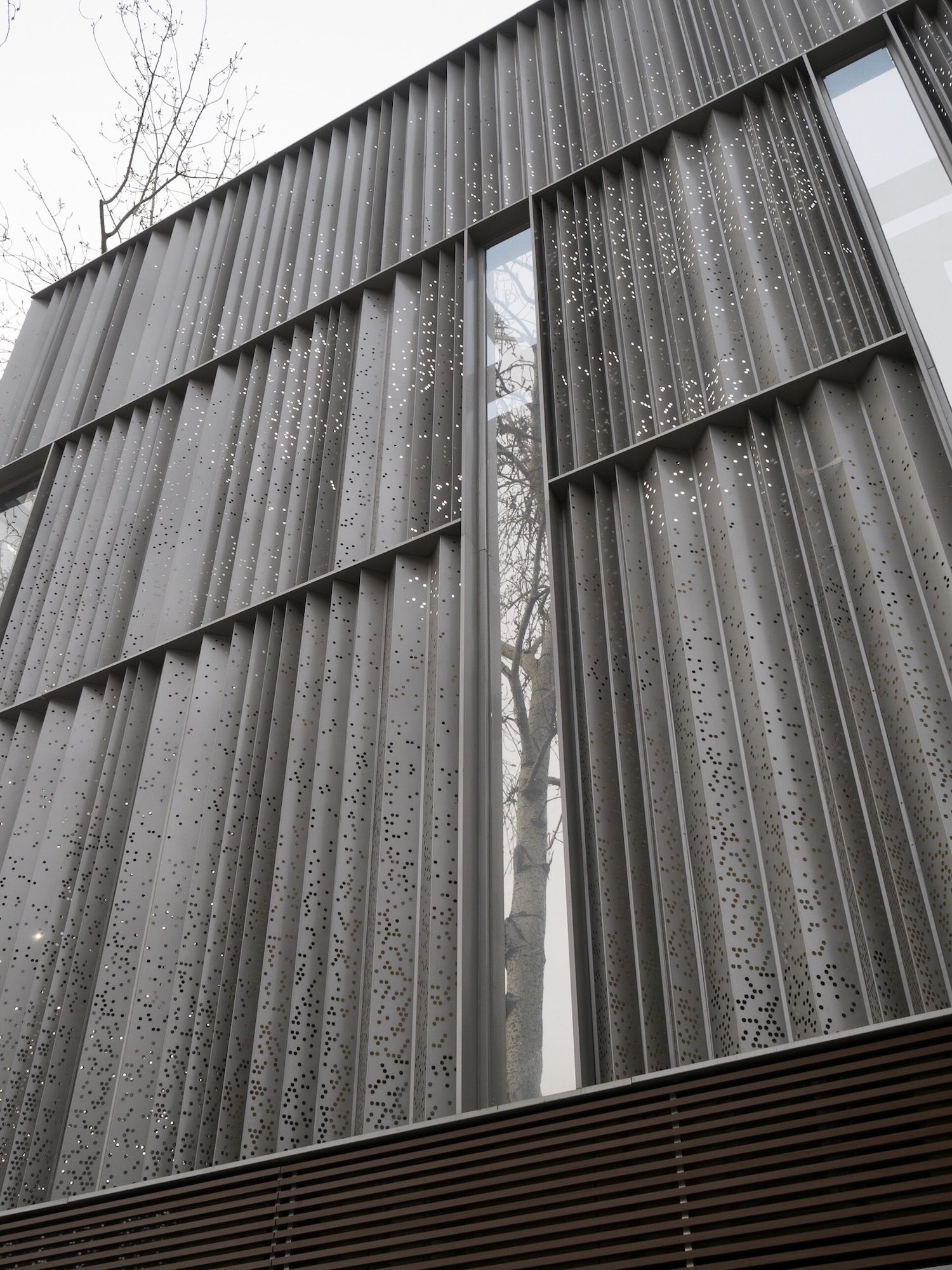 In this photo I guess I was going for a Matrix vibe, with the emptiness and green glow.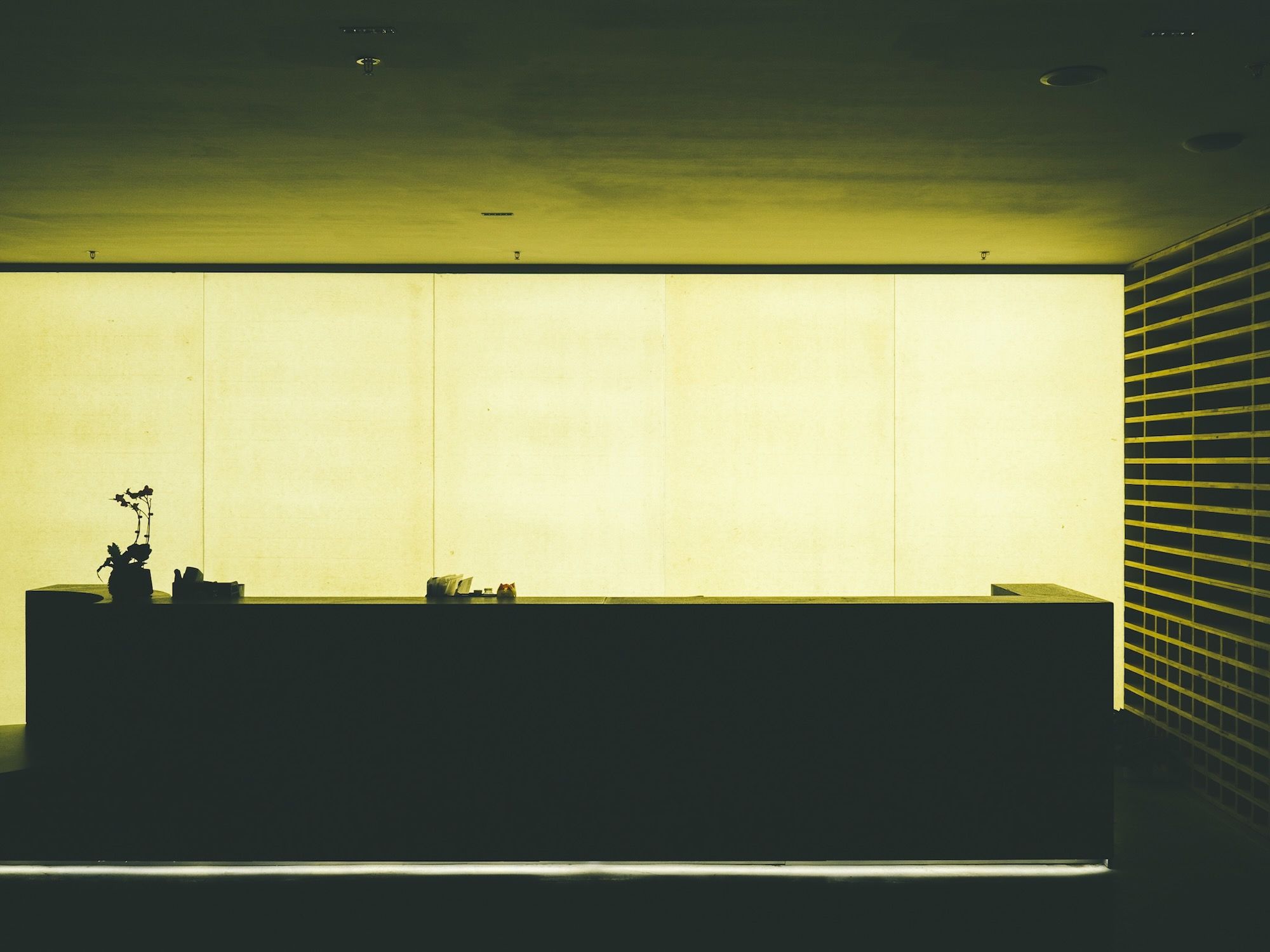 At one point while I was outside the place where this desk was, I noticed someone sitting at it. I tried to make an interesting shot, showing him in the bottom right corner, but as usually happens, the image looked more interesting in my head than it did when I actually saw the result.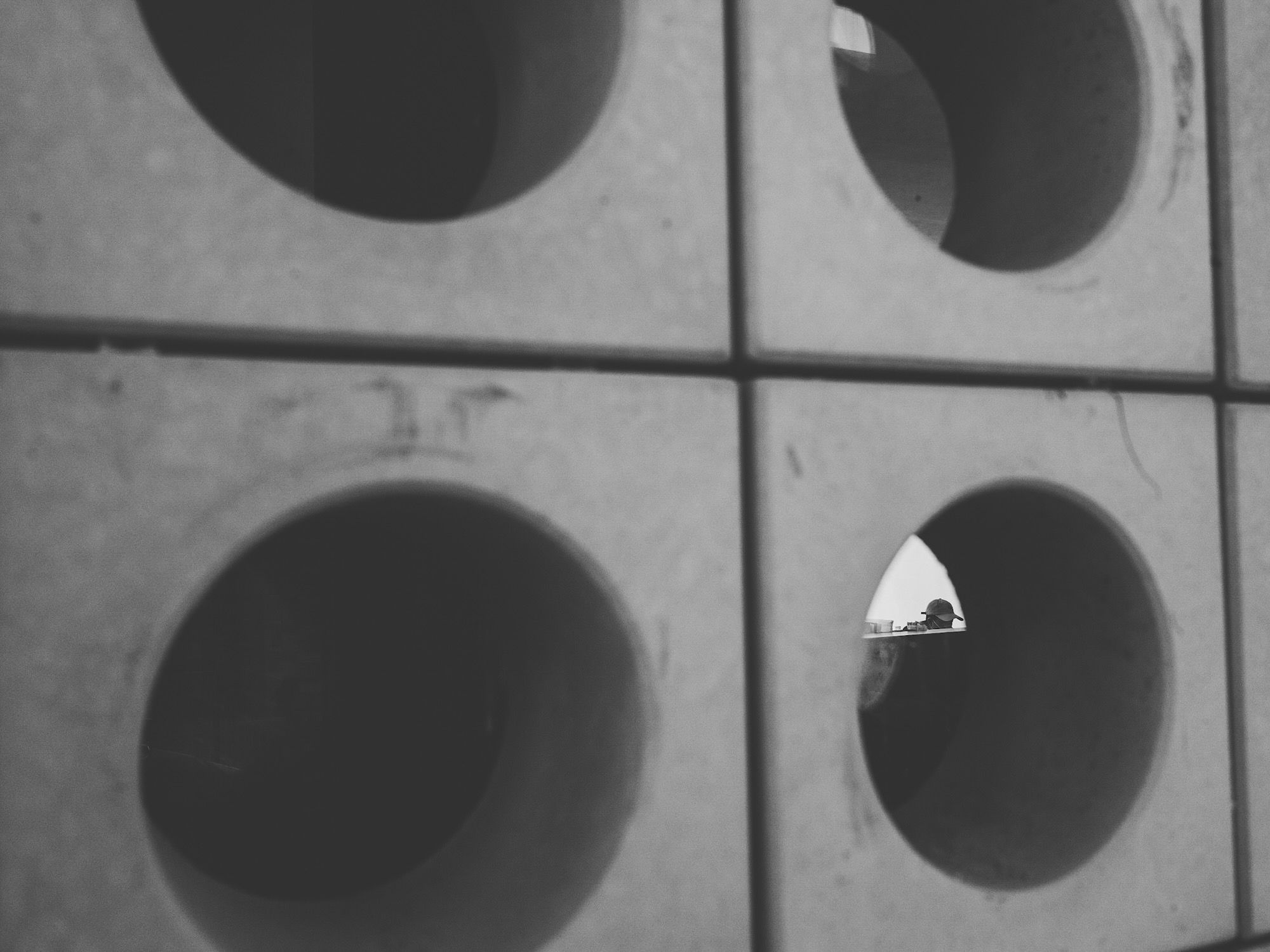 Some other random shots from the day...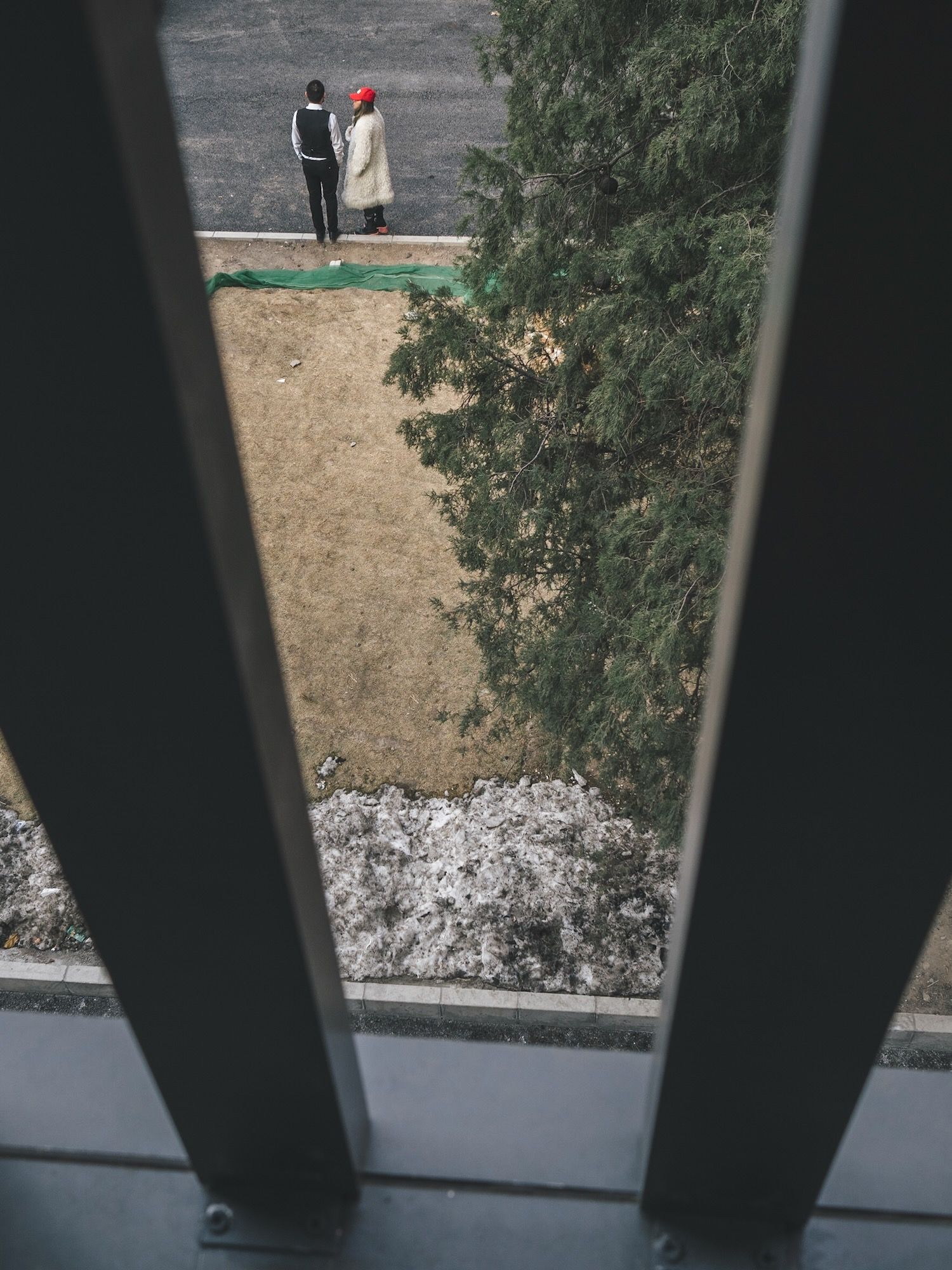 For this one, I made sure to show the red on the wall in the back, as I liked how it plays with the red in the foreground.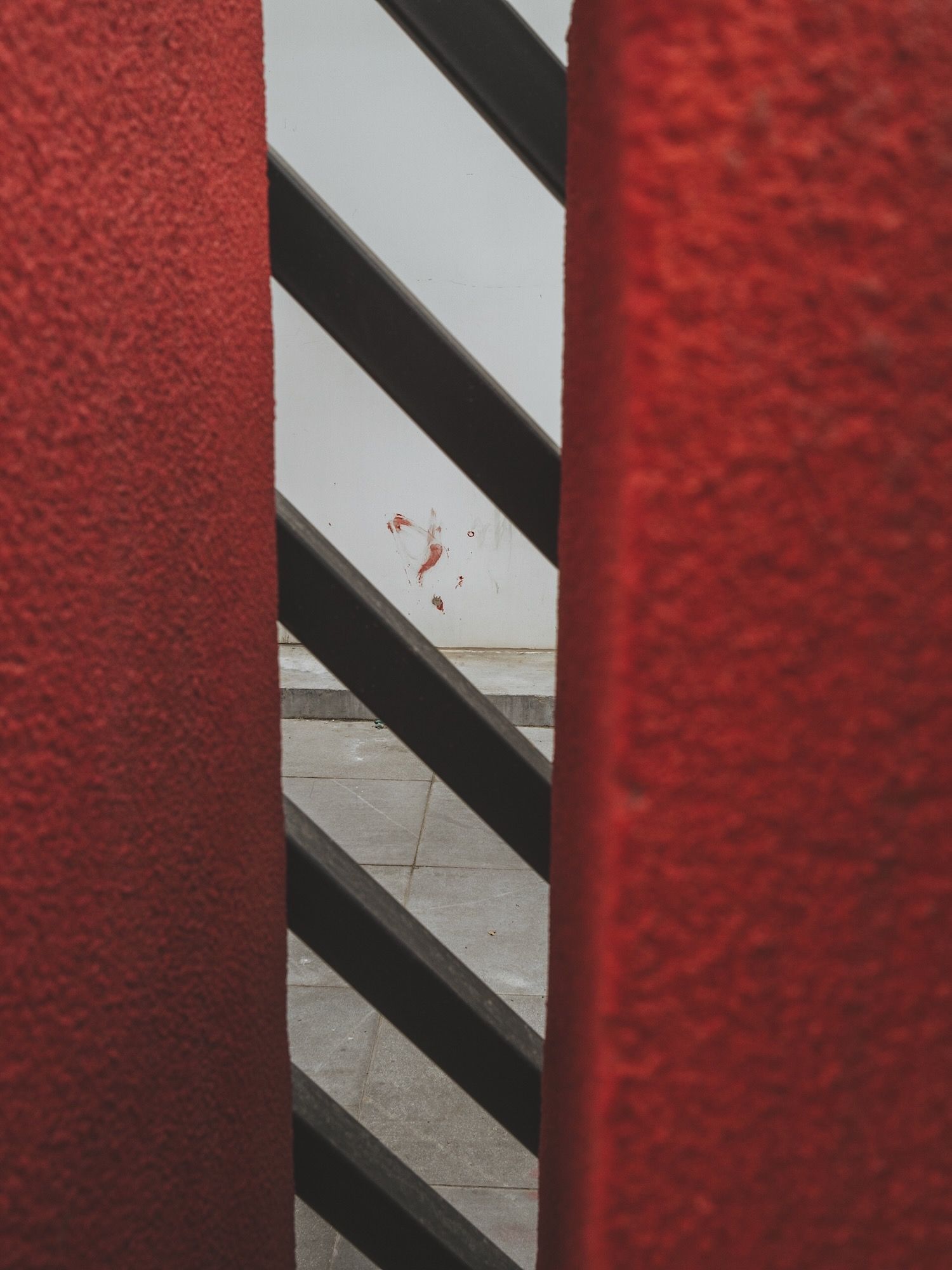 A few more shots from the day...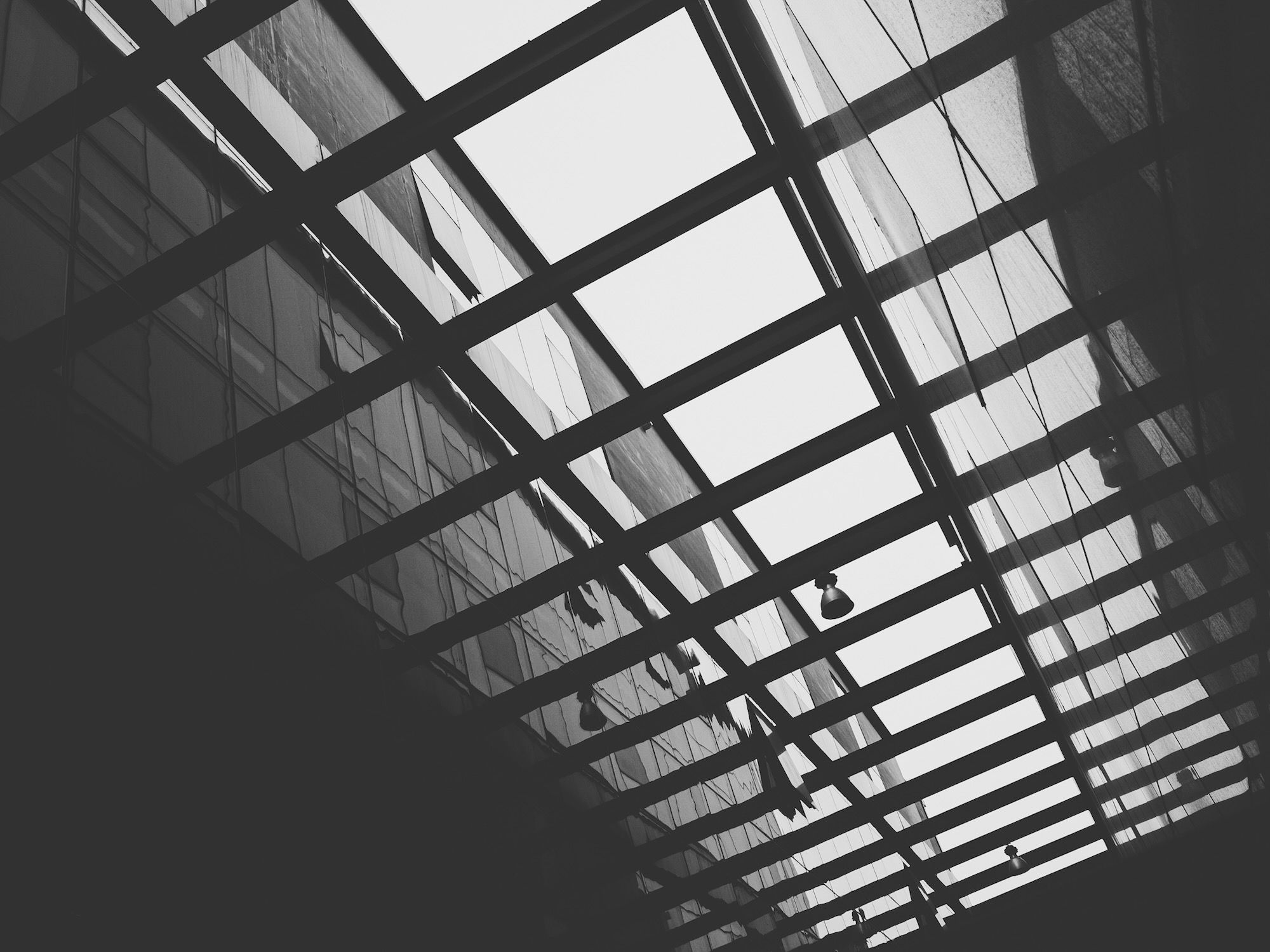 Here is the post from my WeChat Moments...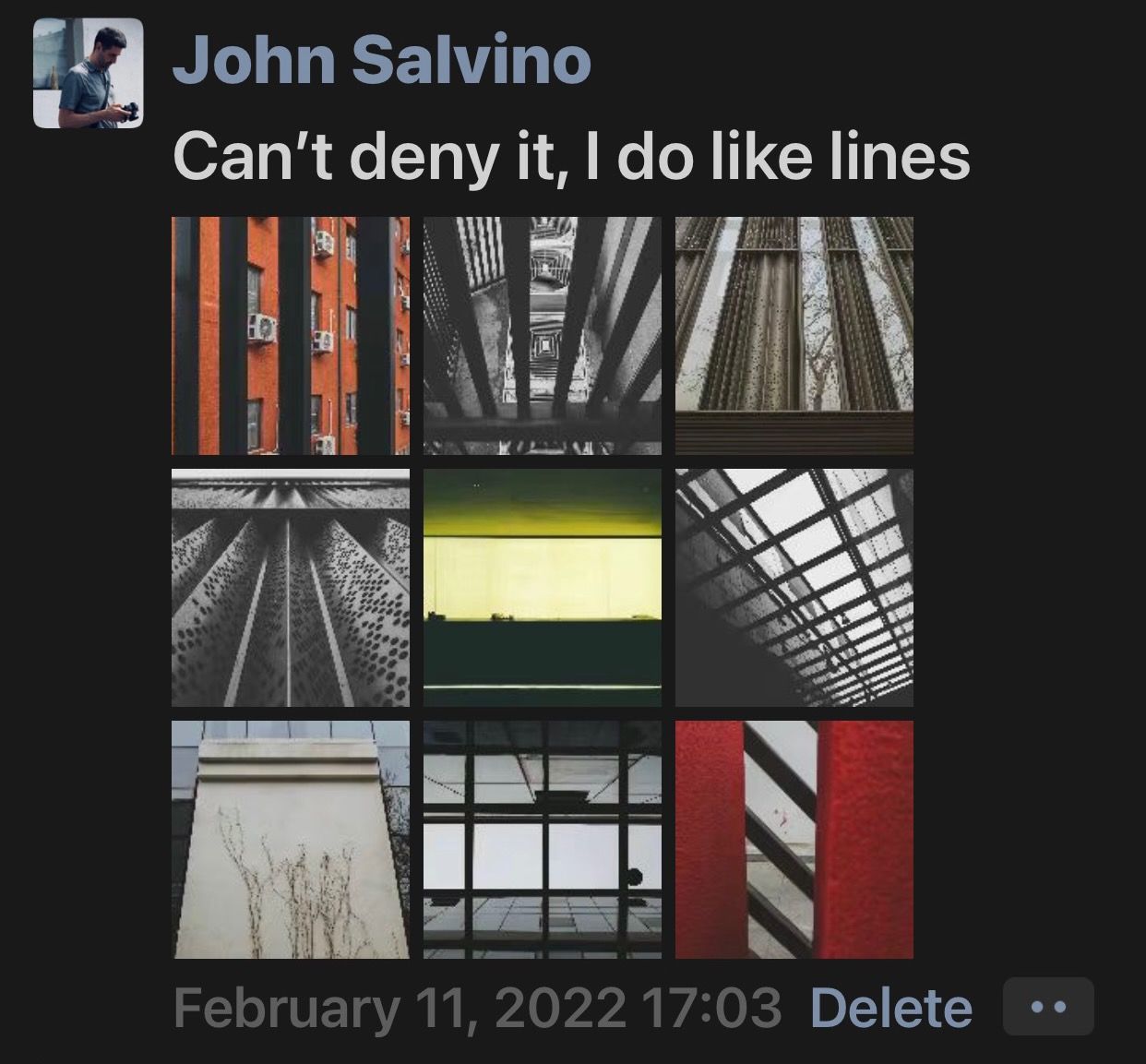 Photo Walk Finished
All the photos were taken with my Olympus 17mm f1.8 lens, in February 2022.
I noticed when editing the photos that the dynamic range is greater than on my old camera. I didn't have to adjust the highlights and shadows as much, which was nice.
Anyway, I was excited to get out more often and explore more of Beijing with my new camera.
On my next photo walk, I decided to take my 40-150mm lens out for some architectural shots. Stay tuned!
I would love it if you followed me on Glass or Twitter.

And if you want to keep up to date with my latest posts, please consider subscribing to my free newsletter, you can join below.