My China Photo Stories - Part 1
Some photos and the stories behind them, from the first five cities in China I visited.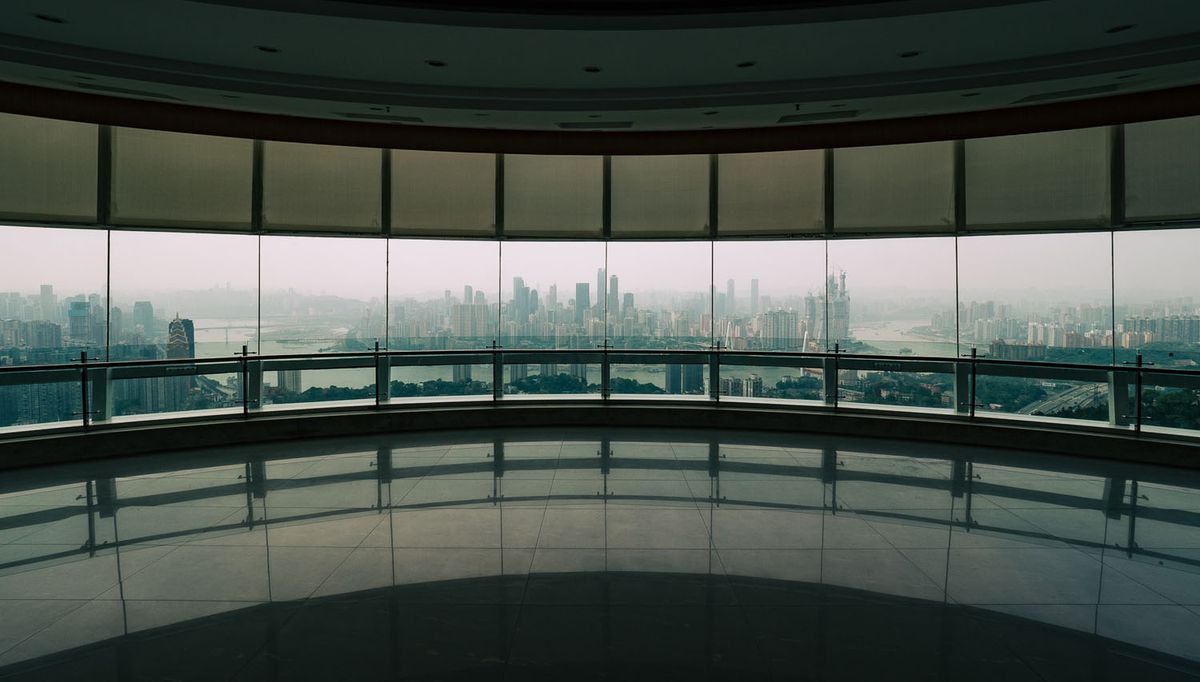 One of the many benefits of living in China is that there are so many amazing cities to visit, and many of them are relatively close to each other.  Living in Beijing means that I have lots of choices within a five or six-hour high-speed train ride.
So far I've visited 12 cities in China, and I thought it would be a good time to start to highlight some photos from each of the places I've been, and give a little story about them.
I decided that I would share two photos from each city along with a little background about the photos.  They aren't necessarily my favourite photos or what I would consider my best photos from each city, but are just ones that I felt like talking a little bit about for whatever reason.  Maybe it's because of the composition or what was going through my mind, or maybe it's what I wish I had done differently.
Anyway, enough talk!  This initial post is about the first five cities in China I've been to: Beijing, Shenyang, Qingdao, Chongqing, and Hohhot.
Beijing
Beijing is my home city and one of the first things I noticed about living here is just how massive it is!  Not only in terms of population, but in area.  I've lived here for over a year now, there are still many places and areas I have yet to visit.  This year I need to make more of an effort to see some of the places in Beijing I've not been to.
Man Sitting In Wangfujing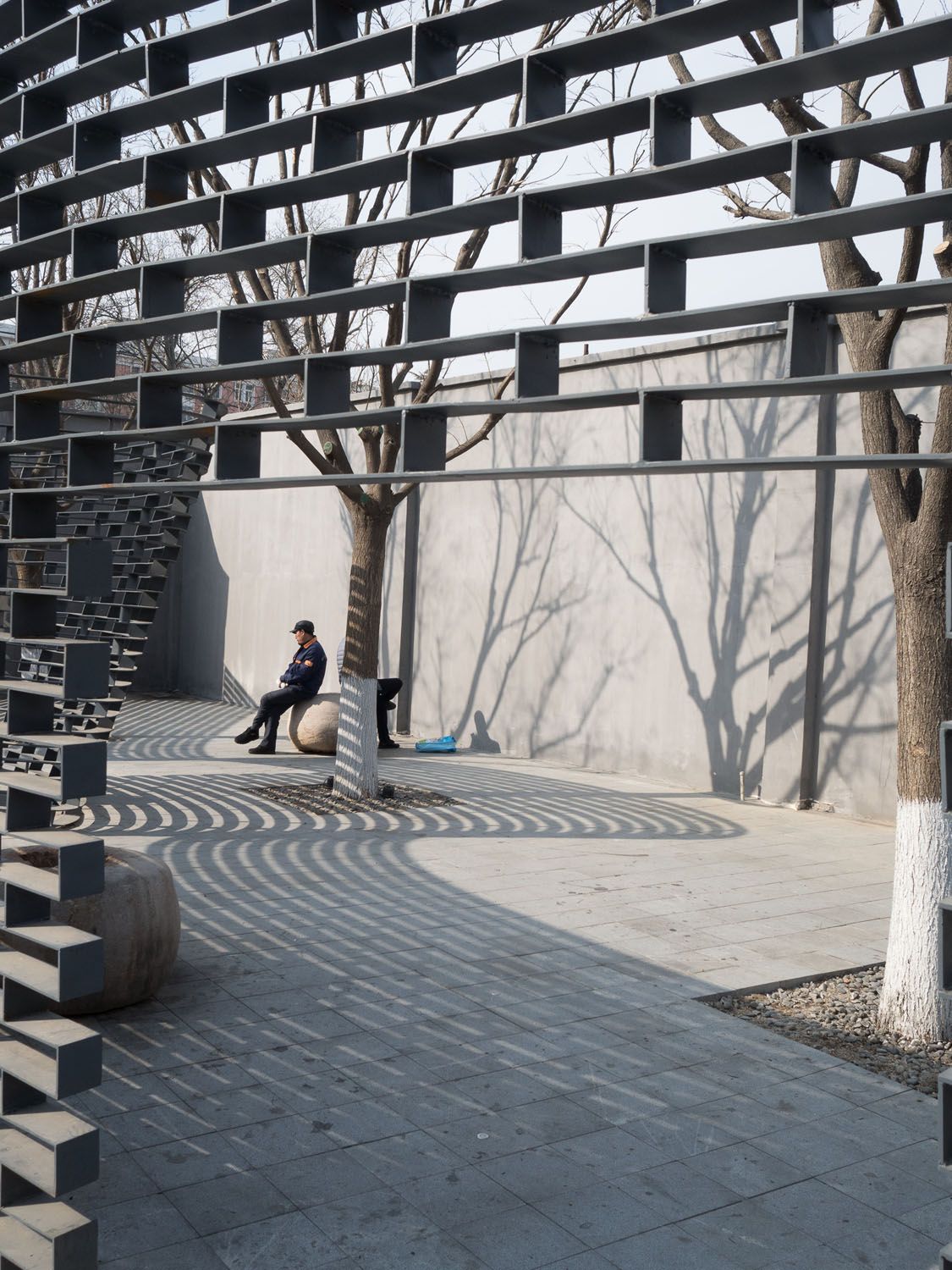 This photo was taken in February 2018, near Wangfujing in Beijing.  It was my first time visiting that area since I'd moved here.  Anyone who has been to Wangfujing knows how crazy busy the area is, with all the shops and restaurants and malls there, not to mention the popular scorpions on sticks.
After walking around the area for a while, I decided to leave, and as I walked down one of the streets leading out, I noticed this man just sitting there quietly.  I thought it was nice that so close to such a busy environment, he found a place to just sit and think.
If you look closely, you can see the legs of someone sitting behind him, I kind of wish he was totally by himself, but it's ok.
I remember getting a notification that insta.beijing featured this photo on their Instagram account.  At the time, they had around 130k followers, and I was very excited, thinking that maybe I would gain a bunch of new followers.  But nope, not at all. I mean I did get a few new followers, but not as many as I had hoped.  Oh well.
But in better news, last summer I entered this photo in a SupChina photo contest and I actually won 2nd prize!  I thought that was pretty cool.
Woman Cleaning In Forbidden City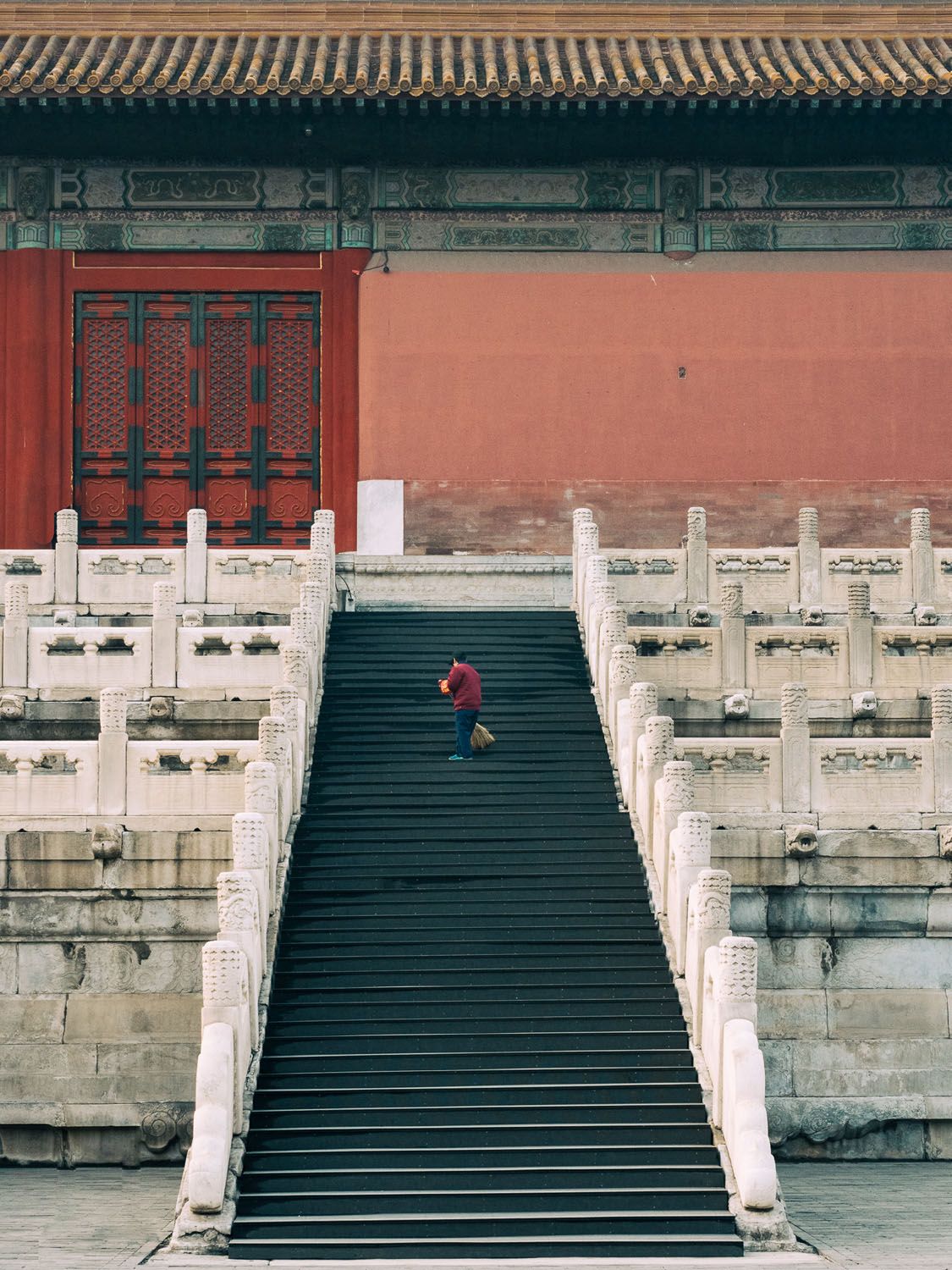 This photo was taken in March 2018 at Forbidden City.  It was my second visit, but this time I got there early morning, right as it opened, walked in and just kept walking north (ok, I kind of jogged a bit too) until I was free from the main crowd.
It's funny being in the Forbidden City and almost feeling alone, as when you're standing outside it waiting to get in, it seems like there are a million people there.  But quickly moving away from the crowd once you're inside is a great tip, there were hardly any people there, except for some workers.  It took a while for the rest of the crowd to catch up to where I was, and in the meantime, I spotted this worker cleaning the stairs and took a photo.
This photo was also featured by insta.beijing's Instagram, and no I didn't become Instagram famous for this one either 🙂
Shenyang
I visited Shenyang in March of 2018, maybe not the best time to go as it's located in northeastern China, and was still pretty chilly there!   I was curious to see the Imperial City located there, known as kind of a mini Forbidden City.  I did visit there and was not disappointed, but I didn't choose any of my photos from there for this post.  I would like to return to Shenyang again when it's a bit nicer.
Tunnel View in Beiling Park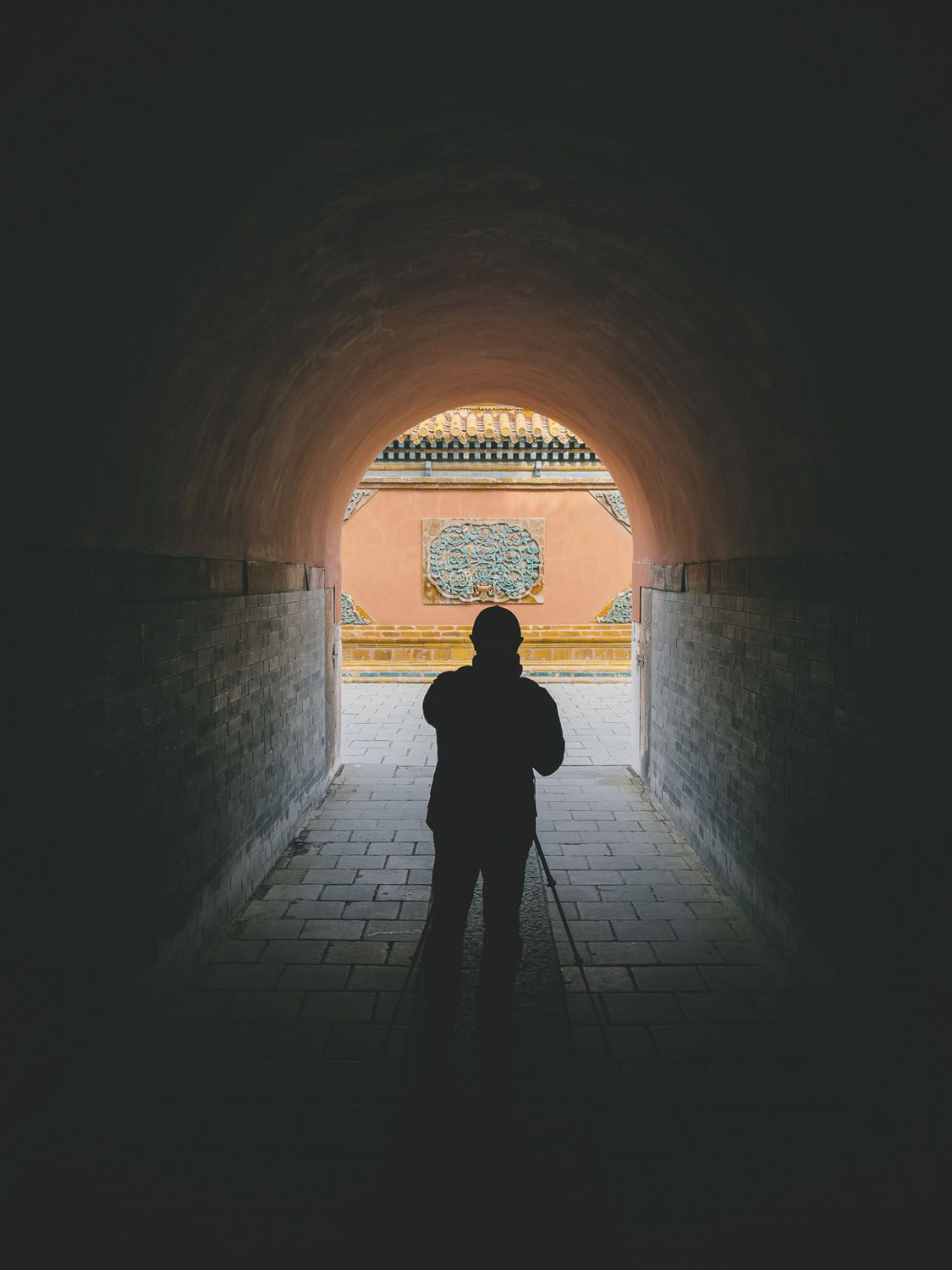 While visiting Beiling Park in Shenyang there is an area with a small tunnel, and I was walking through the tunnel when I noticed what I thought might be a nice picture at one end.  I stood there for a little while and took some photos, but at one point while kind of repositioning myself, I glanced behind me and noticed someone with a tripod taking photos in the opposite direction. I liked the way his shadow looked, so I took a few photos of him while he was standing behind his tripod.
Strictly speaking, I like the view out the other side of the tunnel better, I think by itself it is more interesting, but in this case, having a subject cast in darkness added something a little different, so I chose this one.
9.18 Memorial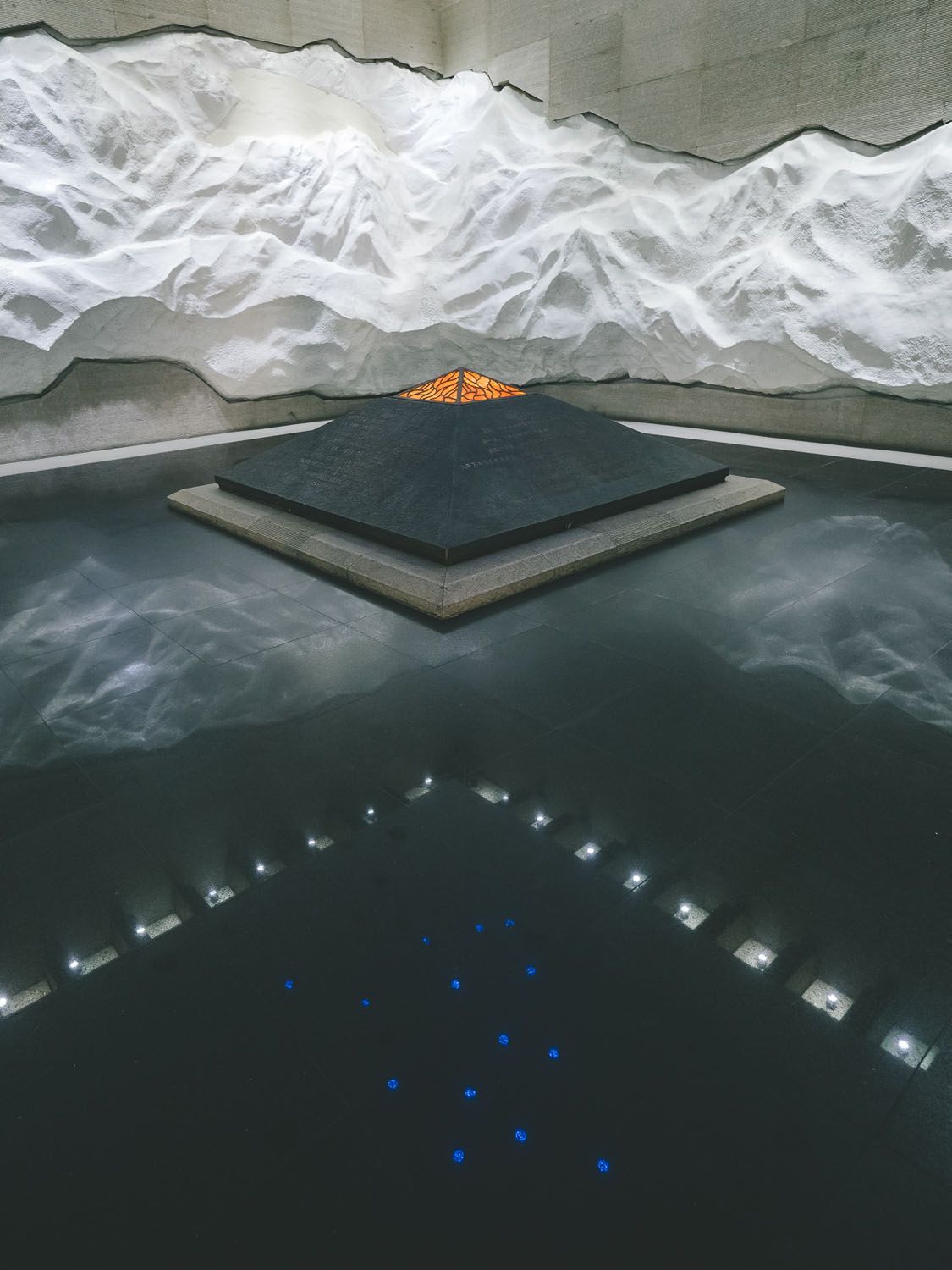 Travelling and taking photos on short trips often means I don't have much time to spend at places, as I want to see as many places as I can during my visit.  I find that many times I just get a few shots from somewhere and then move on to the next place, without really taking the time to explore.
While in Shenyang, I thought this would be the case when I went to the September 18th Historical Museum.  I arrived and took some photos of the outside, which is pretty impressive on its own, and then my friend suggested we check out the inside.  It didn't appear to be too big so we went inside to browse around a bit. I'm glad I was able to spend a bit of time there, and actually the museum is bigger than it looks from the outside, I enjoyed looking around.
The photo I included is from near the main entrance.  I like how it's a bit symmetrical but not really symmetrical, if that makes sense.  I also like the reflections, both of the white wall onto the floor, and from the blue lights out of the frame that you can see on the floor. I also like the orange, and the lights that separate the blue from the rest.
Qingdao
Qingdao is a city on China's East coast, often people know about it because of the beer they are famous for, Tsingtao.  I was there last April, only for a couple of nights though, and like I'll say about everywhere I go, I hope to go back again!
Wedding Photos on Beach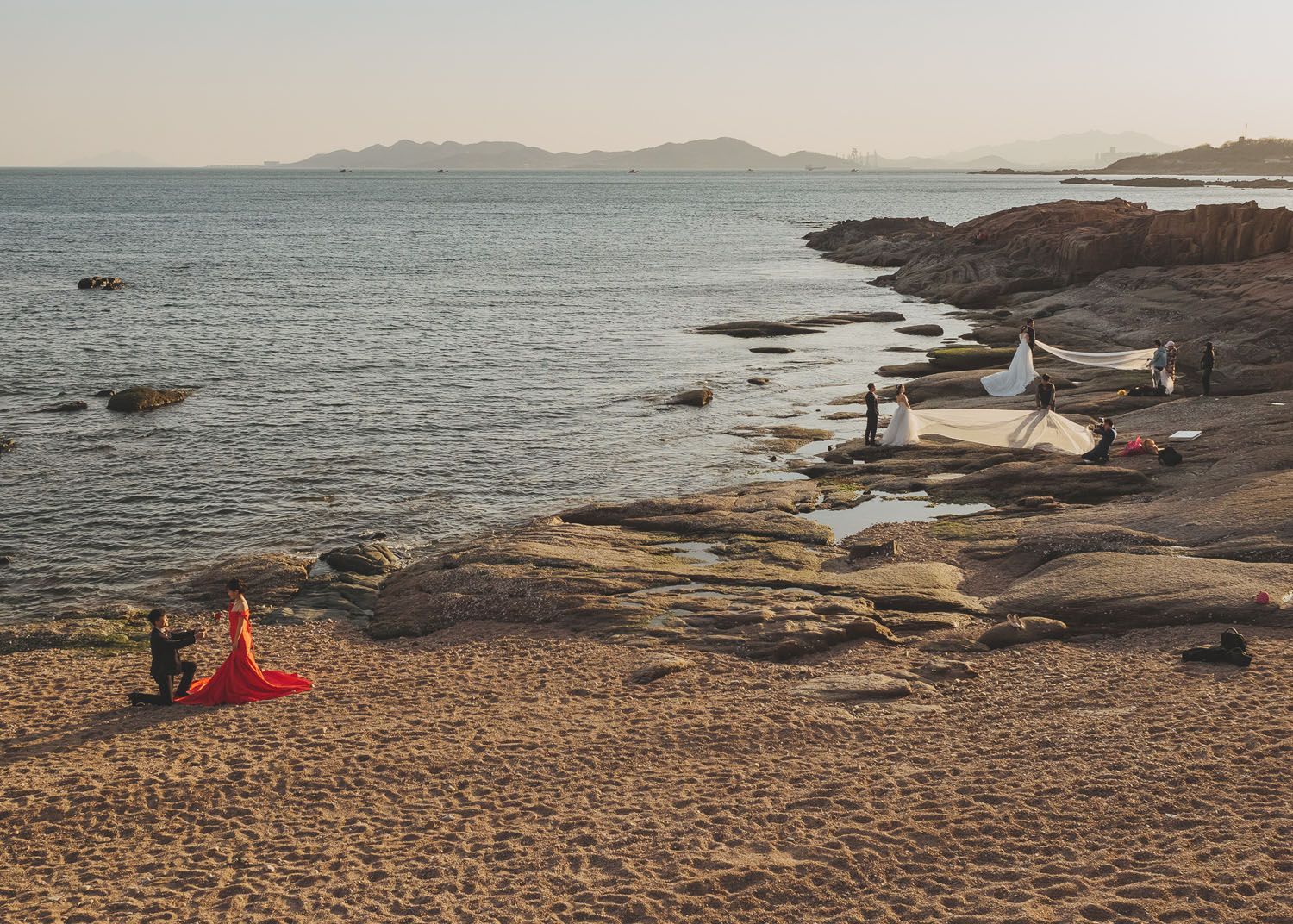 I mentioned that Qingdao is a coastal city, and while walking along the coastline, it was amazing to see how many different wedding photo shoots were going on.  Eventually I thought that I might as well take some photos, as it seemed like it was never-ending.
This photo is all about the red dress and the guy on his knees, just great timing for me to be walking by.  If it was only the two of them, I wouldn't have bothered to set up to take any photos, but I could see the other two brides in white in the distance, and their dresses were spread out nicely at the time so I decided to take some shots.
Laoshan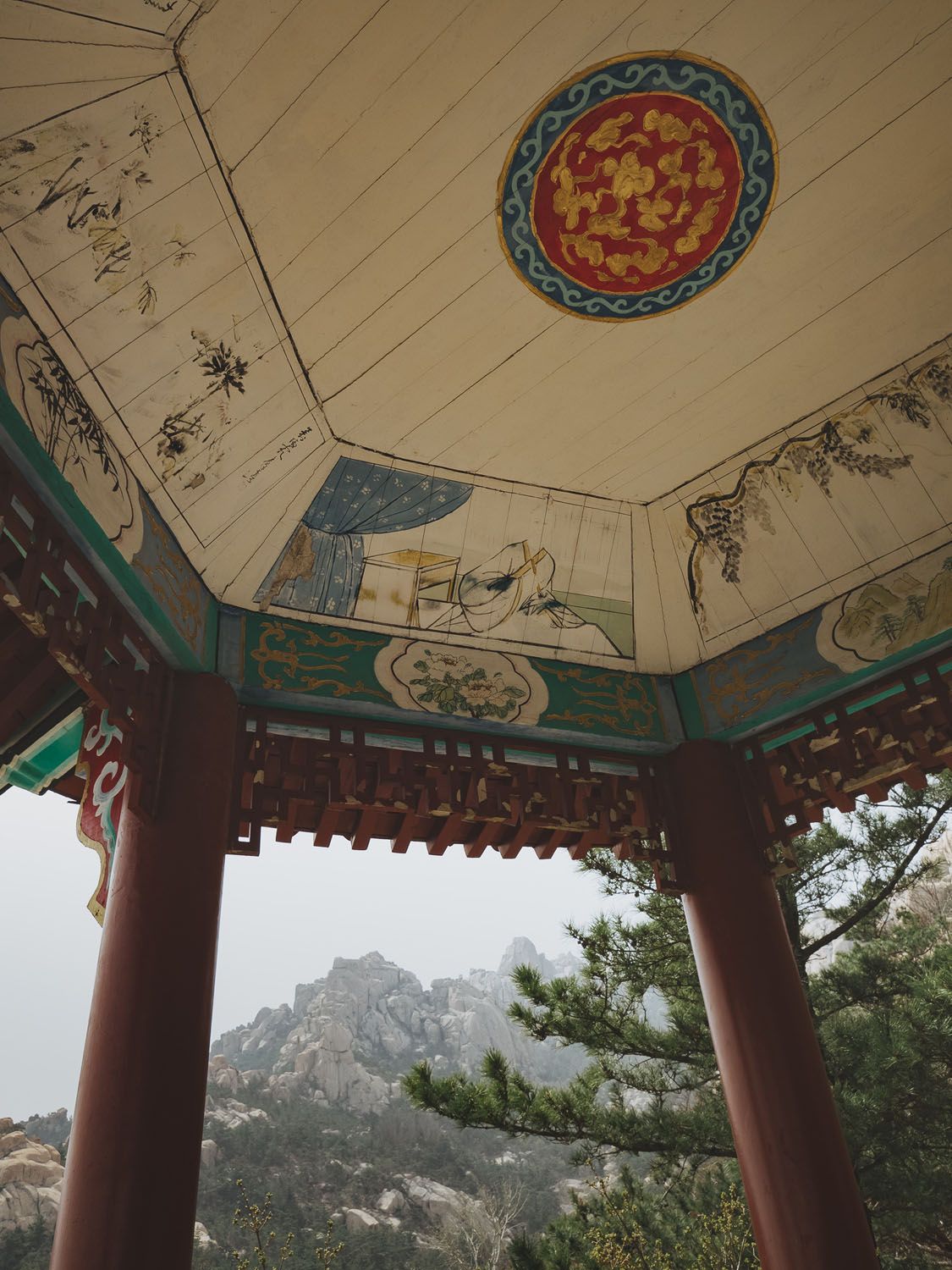 If you visit Qingdao, you'll definitely want to climb up Laoshan (Lao Mountain).  You'll see some excellent views of the coastline, not to mention get some good exercise as well.
I took this photo while taking a little rest partway up the mountain.  These little rest places are popular in China, and they can provide a nice opportunity for some interesting photos and unique framing.
Chongqing
Chongqing is a huge metropolis, it used to be part of Sichuan province until it split off in 1997.  I really enjoyed my time there, I ended up going there twice in 2018, in both May and June.  Sichuan Province is known for its spicy food, especially hotpot, make sure to give it a try if you visit!
Hongyadong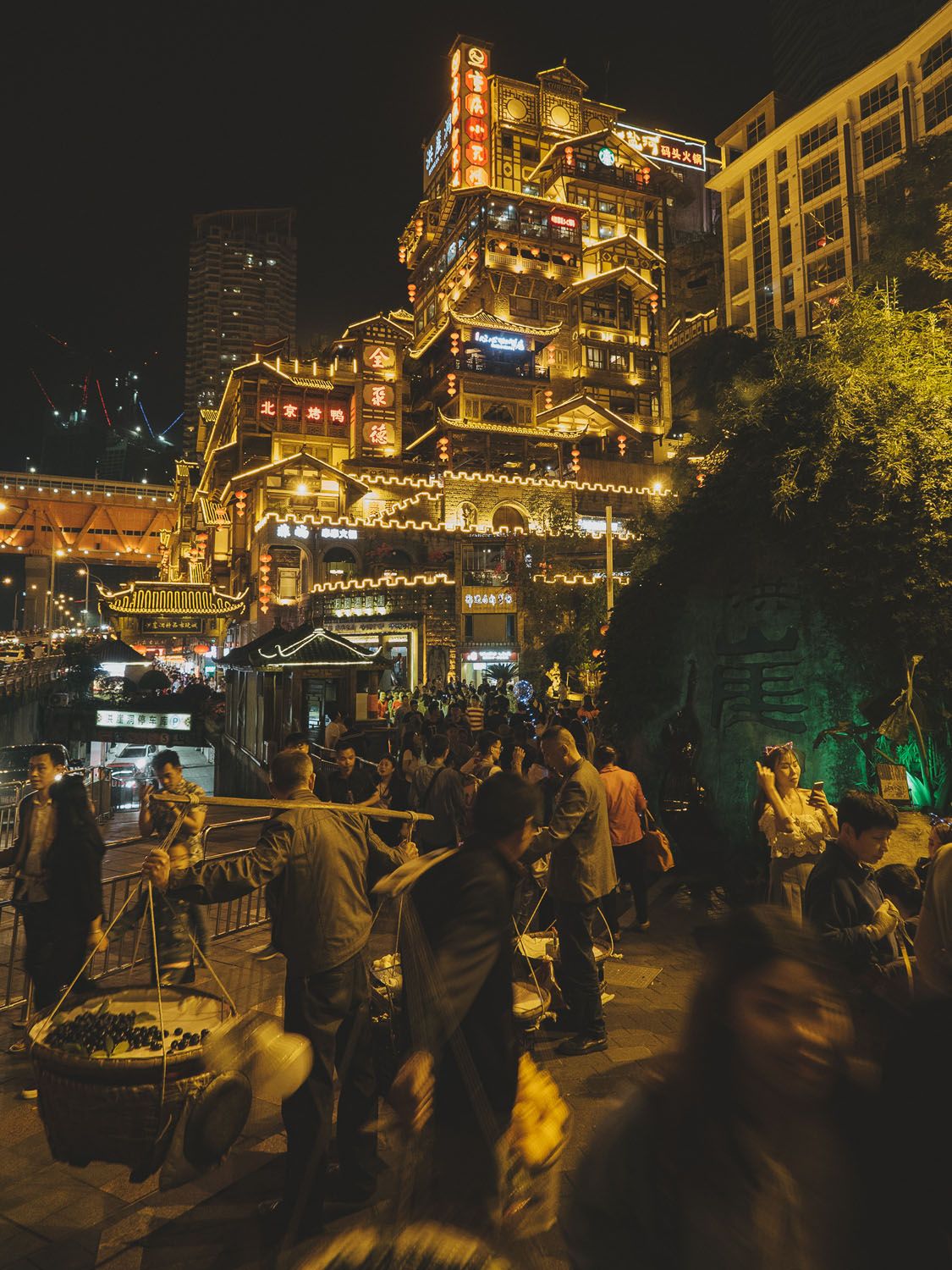 Hongyadong is one of my favourite areas in Chongqing. I only had a chance to see it at night, but from the photos I've seen taken there, it seems that nighttime is the better time to see it!
In this photo, I love the chaos and how although the top part of the photo seems so still, and seems to be the main focus, in the foreground there are so many things going on.  I'd be lying if I said I planned all that activity to be happening while I took the photo, but I'm glad it's there 🙂
Men carrying fruit on their shoulders, a blurry woman who appears to be looking into my lens, and near the green glow in the middle right side, another woman who is probably preparing to take a selfie.
Nanshan Observation Tower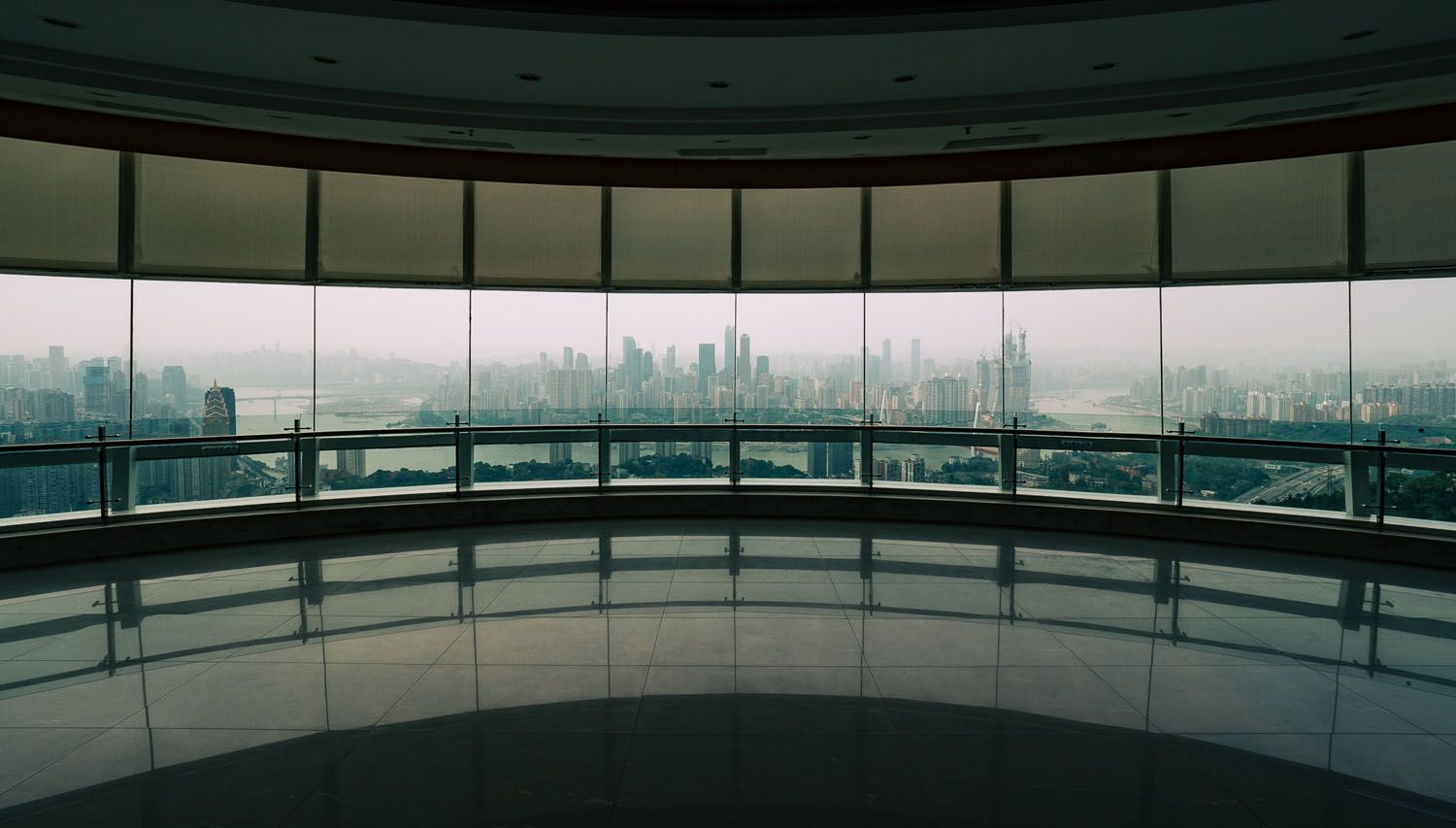 I spent quite a bit of time in this area, there are some great views of Chongqing to be found here.  Great place for some skyline views!
But if you turn around, you will see an observation tower.  I wasn't really sure what would be inside, and I almost didn't even bother checking it out, as from the outside it seemed nearly deserted. But eventually I decided to walk in and see what it was all about.  I ran into someone in the lobby while I was looking around, and used some Mandarin to ask if there were places for pictures.  He said to go to the sixth floor, so I did.
Thankfully there was no one else there at the time, as I mentioned earlier, the area was pretty deserted, so I was able to stay for a little while and take a bunch of photos.  I really like the look of the city from this view.
Oh, and by the way, if you'd like to see more about Chongqing and a lot more of my photos from there, please check out my earlier post, A Few Days In Chongqing.
Hohhot
Hohhot is located in northern China, in Inner Mongolia Province.  It was such an interesting place, a great mix of Chinese and Mongolian culture, with both languages on full display everywhere.  I was there back in May of last year, and for my next visit I want to make sure to go back during warmer weather, it would be great to see the grasslands and stay in a Mongolian Yurt!
The Great Mosque During Prayer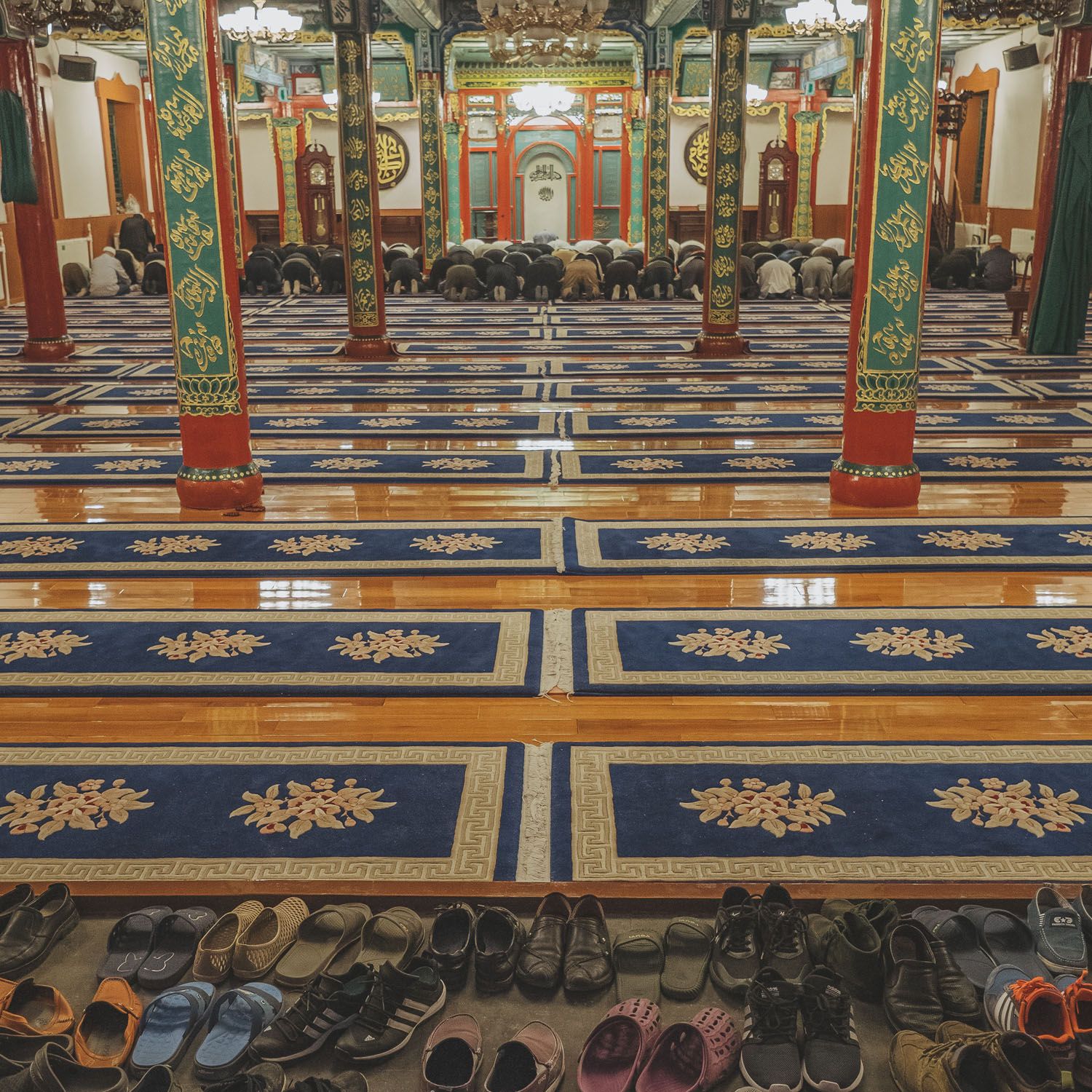 I'm not religious at all, but I do appreciate the look and architecture of various places of worship.  While in Hohhot, one of the recommended areas to visit is the Muslim Quarter, among other things.
I arrived in the area a little before sunset, and right away it looked like a nice area for photography.  I had heard about all the yellow buildings, I could see them on full display, and thought that I would have to come back to see it during the day to really appreciate how they look.
I walked to the inner area of the place, where The Great Mosque is located, and liked the way it was lit up, though outside it was pretty much dusk.  I could see some activity inside, but at first I just took some general photos in the area. I walked closer to the entrance of the mosque and could see a prayer was happening. I really wanted to start taking pictures, but I wasn't sure if I would be allowed to, so I showed my camera to someone outside and asked '可以吗?' and made it obvious that I was hoping to be able to take photos.  He smiled and nodded, so I stood outside and started taking pictures.
I know this photo doesn't show your typical  'classic China', but it is still part of China and Chinese history. I like the symmetry and how the shoes are neatly organized, and how there is such a separation between the shoes and the people inside.
Dazhao Temple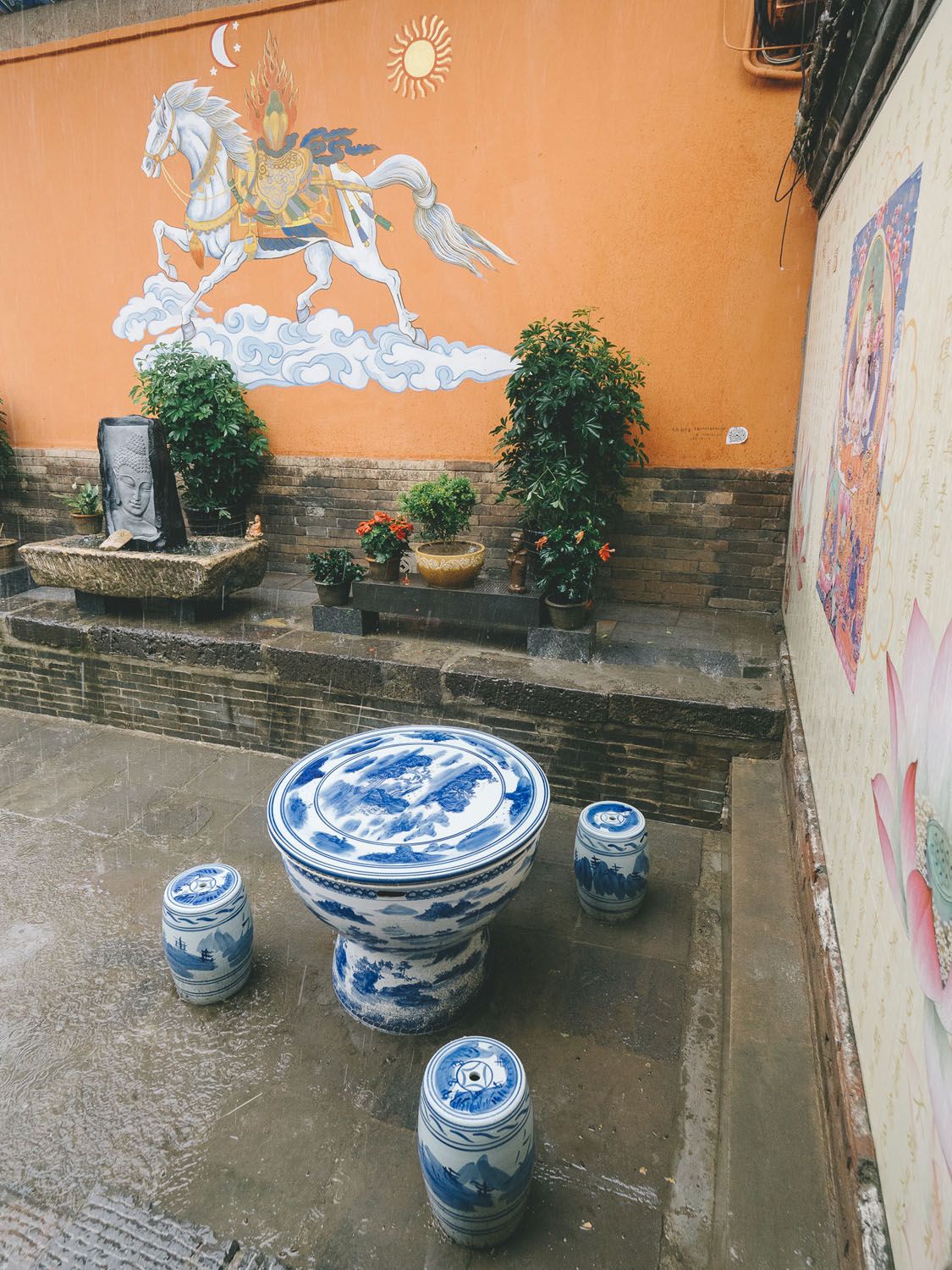 I chose this photo from Dazhao Temple not because I think it's such an amazing photo, but rather what I think about when I see it.
While I was walking around the temple, out of nowhere a huge rainstorm passed through. Thankfully I was able to quickly find some shelter under a small covering.  I mean very small covering, the area I had to stand on without getting wet was probably like 9 x 3 feet.  The rain didn't let up and wasn't stopping, so I had to make the most of my time there, unless I wanted to get soaked walking somewhere else.
So what did I do?  I started looking around for photo opportunities.  I kind of like this one, which I wouldn't have taken had I not gotten stuck there.  You can kind of see the raindrops if you look closely, though it doesn't really show how much it was actually raining at the time.
Anyway, as I said, this one is not really about the photo.  A little ways away from where I was standing, there was a larger covered open area, where quite a few people were huddled to avoid the rain.  After a while of standing by myself in my little spot, I noticed a girl walking toward me carrying an extra umbrella.  She arrived at where I was standing and handed the umbrella to me and motioned for me to come back with her to where she and her friends were standing. I thought it was such a nice gesture, and I accepted and went over to where the rest of her group was. I have to say that I really enjoyed the warmth of the people in Hohhot.
If you'd like to see more about Hohhot and a lot more of my photos from there, please check out my post, A Few Days In Hohhot.
Conclusion
So that's it for Part 1 of my China Photo Stories.  I hope in the future I will be able to write many more parts to this story!  I've visited enough cities now that I will soon do a Part 2, which will include the following cities:  Nanjing, Hefei, Shanghai, Hangzhou, and Suzhou!
Remember, if you'd like more details about Chongqing, please check out my post, A Few Days In Chongqing, or for more about Hohhot, A Few Days In Hohhot.
Feel free to find me on Glass or Instagram or follow me on Twitter!  And let me know if you have any questions or recommendations on some other cities I should visit!