I took this photo in May 2020, in Yangshuo, China, inside Treasure Cave. I used my Olympus OM-D E-M5 Mark II and the 7-14mm f/2.8 PRO lens. Settings were f/5.6, ISO400.
After moving to Yangshuo from Beijing in April, Treasure Cave was one of the first places I was interested in visiting. It's well known among the rock climbing community, and I saw some photos of brave climbers scaling its walls. I preferred to keep my feet planted on the ground though, so I was purely interested in the photographic aspect.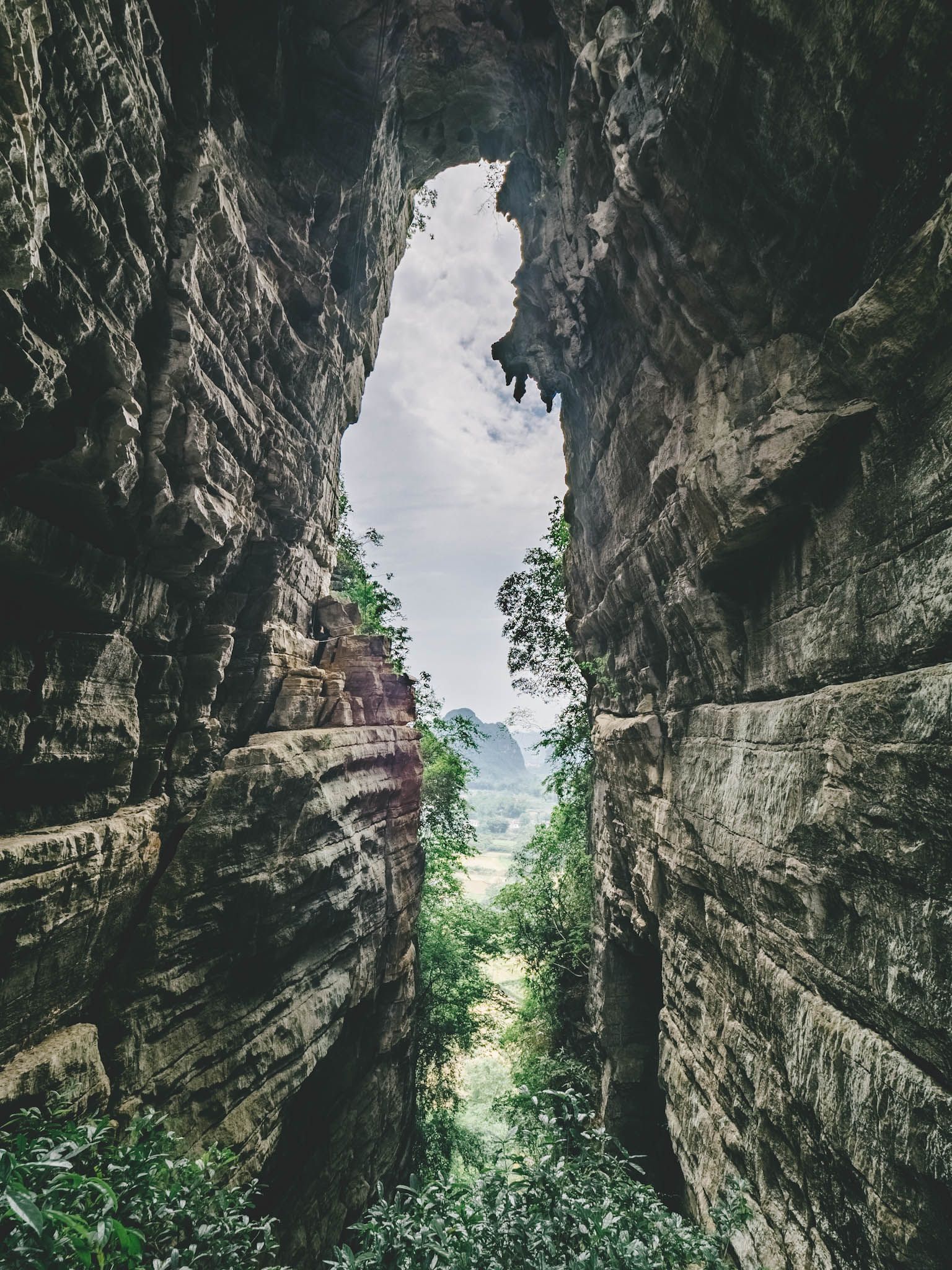 One interesting thing about this photo is that this was the first HDR photo I've taken since May 2017! I used to take quite a few HDR photos, but I stopped a few years ago. I found that it took a lot of time to process them, and I was spending too much time fiddling around with different HDR applications.
Originally I planned on keeping the inside of the cave in total shadow, with just the outside exposed. But then I thought, just in case, I should try doing an HDR. I edited two versions of the photo, one with the interior in total darkness (see below), and the one that I ended up choosing for this post.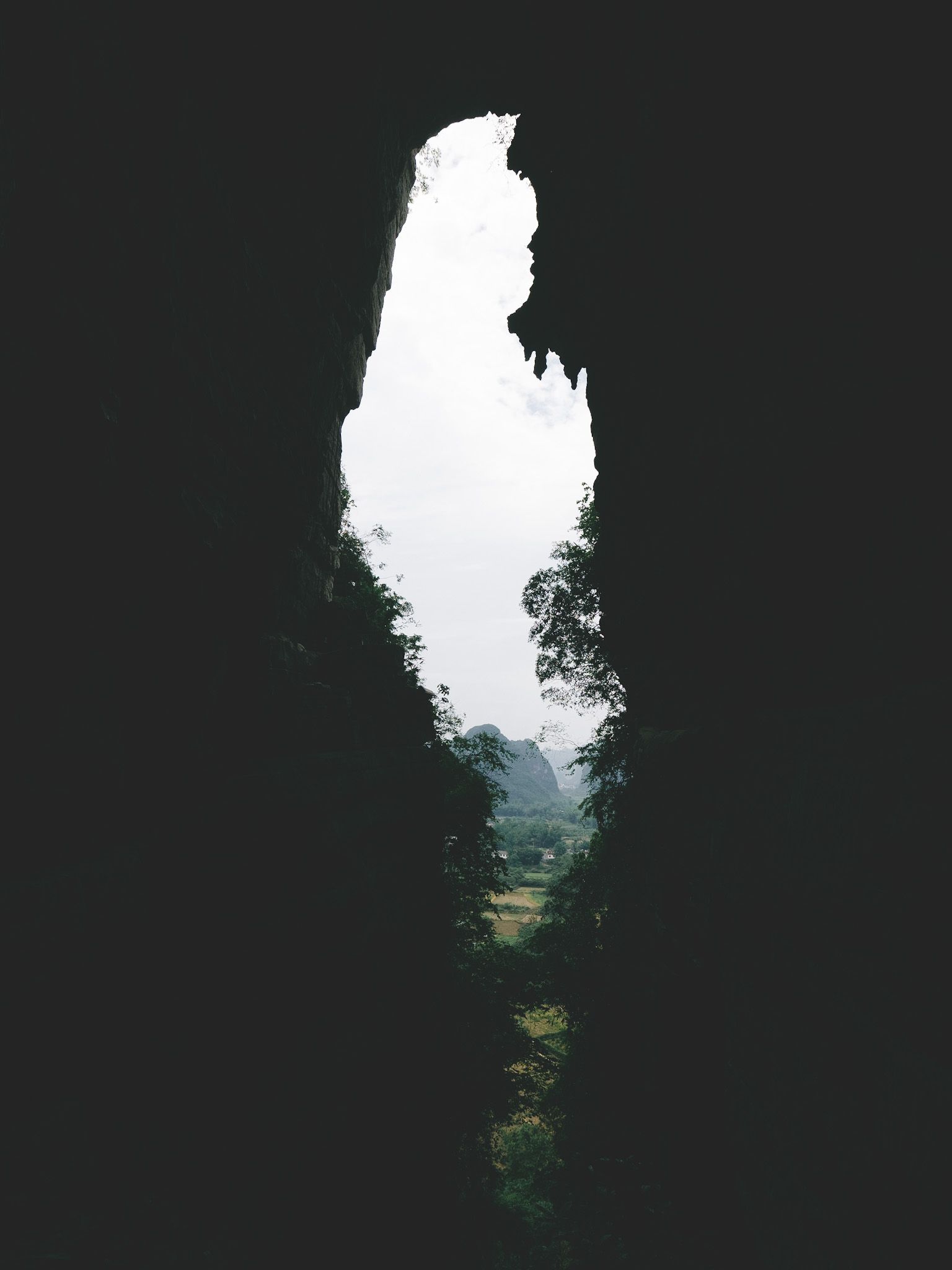 Between the two final images, I think the HDR version looks better, as it's more dramatic and you can really see the details of the cave walls. After the HDR in Lightroom was created, I found the overall image was too dark. I wanted to bring out some details in the cave walls so I bumped up the Exposure and Shadows. I also took advantage of Lightroom's Dehaze function to bring back some details outside the cave.
Looking back, I think it would have been cool to take some photos from even partway up the cave walls. I guess the next time I find myself inside a cave, I will have to remind myself!
Conclusion
It's now August and I just recently returned to Beijing. I had a great three months in Yangshuo, but I'm happy to be back here in Beijing.
I did quite a bit of photography during my stay in Yangshuo, so I have a feeling that some other photos from there may appear here.
Oh, and one more thing…
This photo was recently included in a special eBook, "Photo Inspiration: The Stories Behind The Images – Vol. I", from the publishers of the wonderful Olympus Passion magazine and website.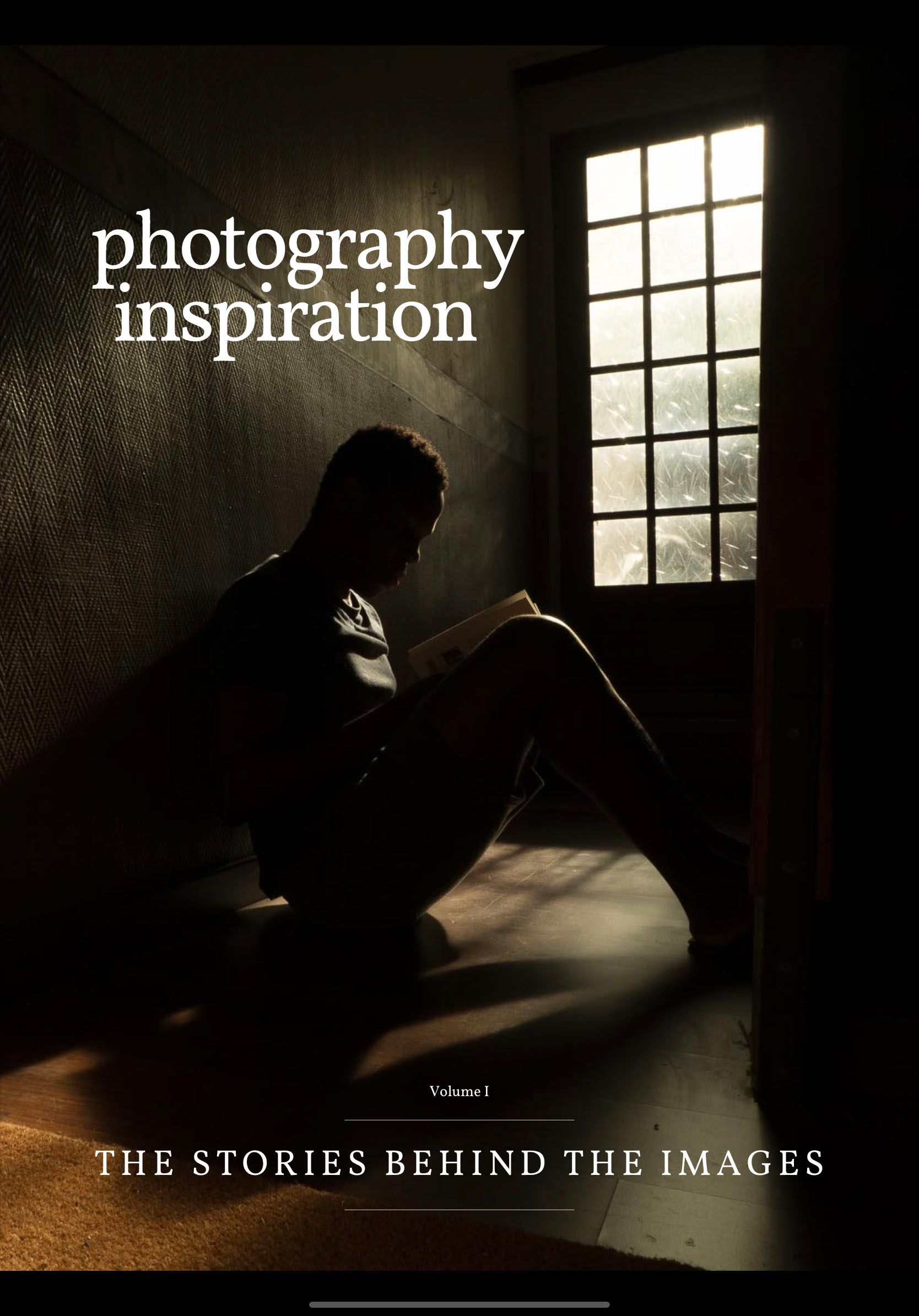 Even if you don't shoot with Olympus, it's an excellent website for inspirational articles about photography.