Xi'an Drum Tower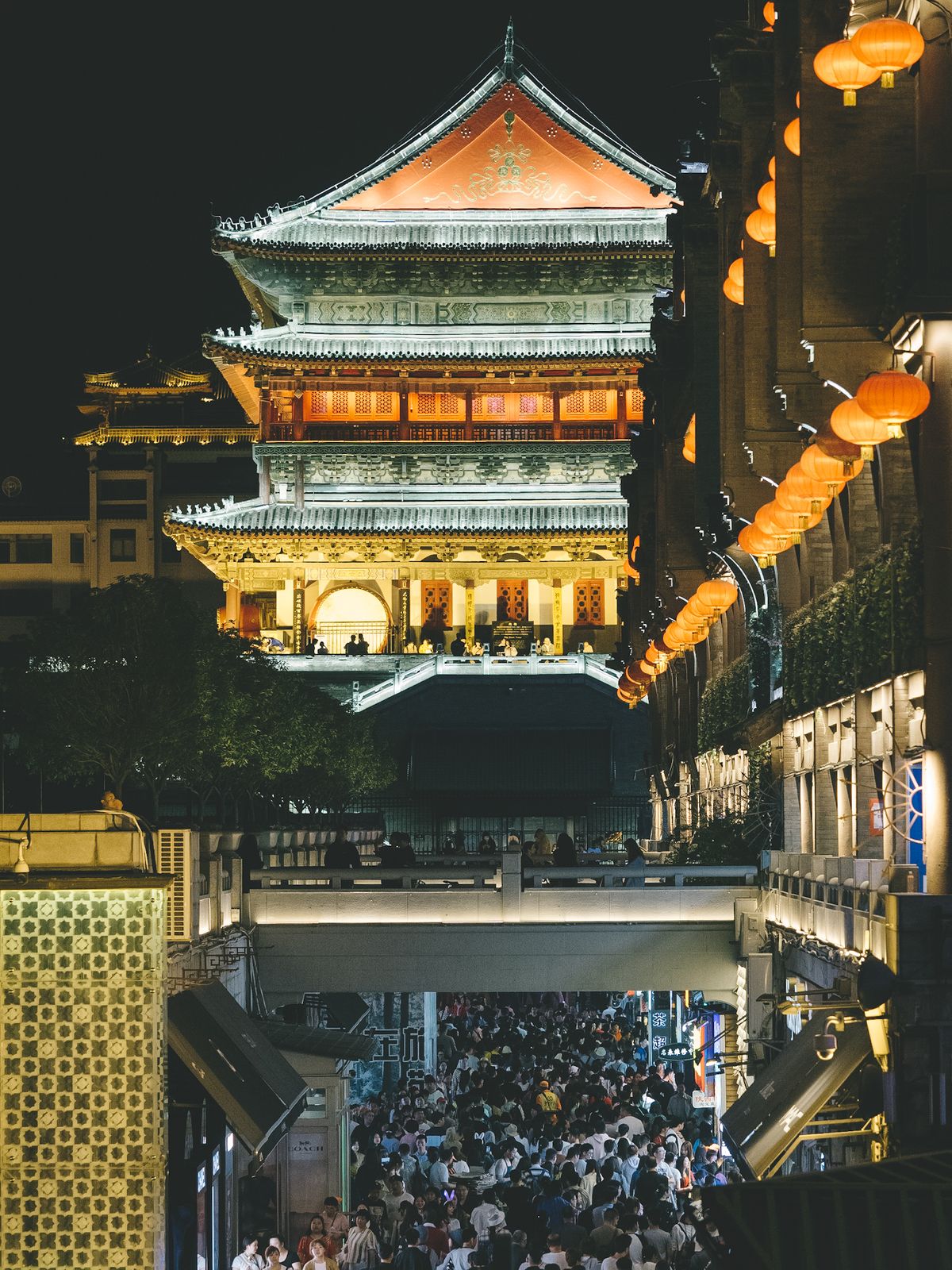 Last April I had four days off for the Qingming Festival, so I decided to pay a visit to Xi'an. It was high up on my list of cities I wanted to visit in China, so I was excited to be finally going. Xi'an is now the capital of China's Shaanxi province and is one of China's Four Ancient Capitals.
Nowadays, it is mainly famous for being close to where the Terracotta Warriors were found, which is where most people go when they visit Xi'an. But within the city itself, the Drum Tower and Bell Tower are two big attractions.
During the first full day of my visit, I really enjoyed visiting the Great Mosque and renting a bike to cycle around the city walls. I also had time to visit the Big Wild Goose Pagoda. But at night I decided to head to the Drum Tower.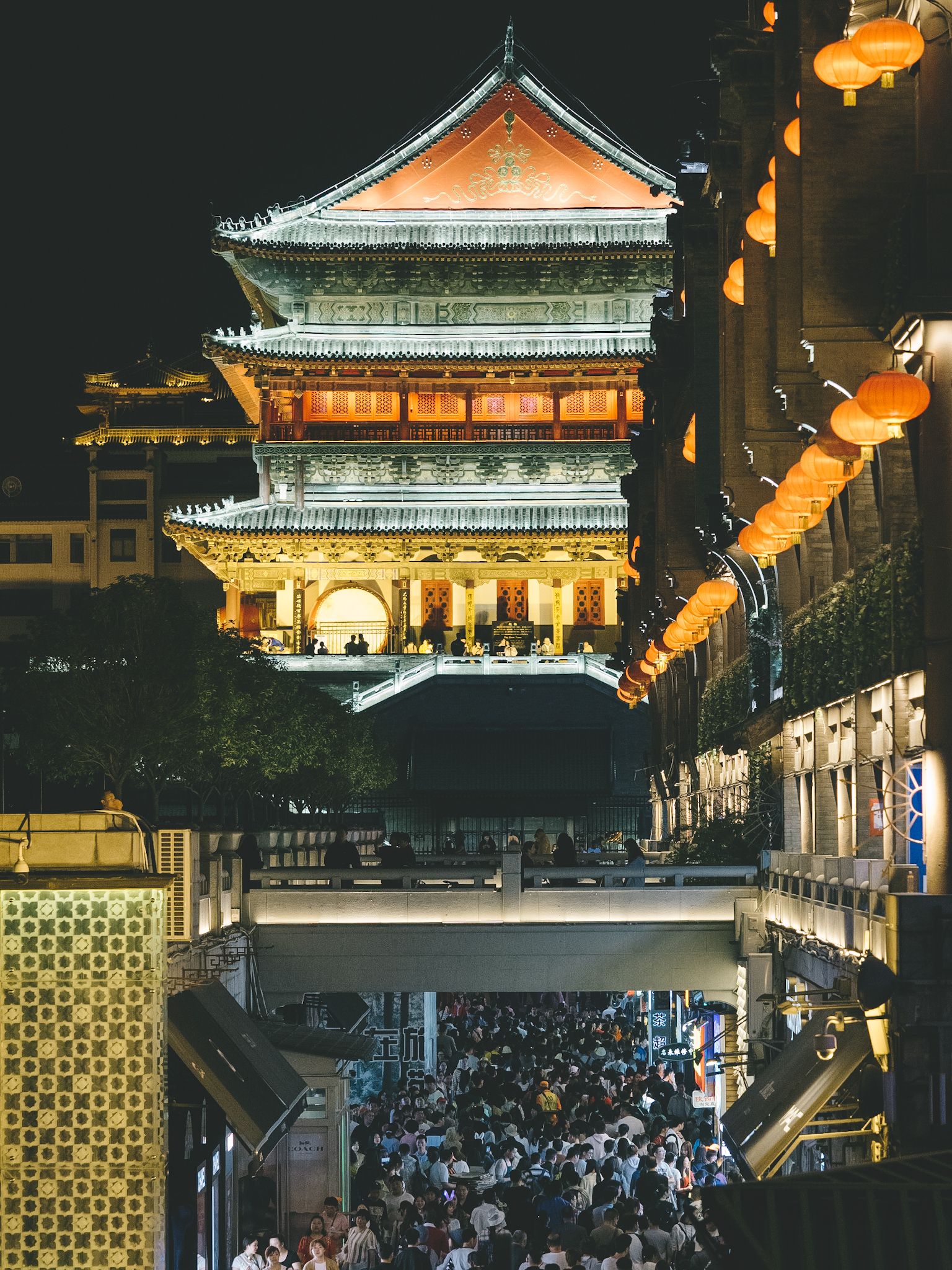 Technical Details
As usual, I had my Olympus OM-D EM-5 Mark II with me, but for this photo I didn't use my usual lens. Instead of the Olympus 7-14mm, I used my Olympus 40-150mm. I hardly ever shoot with that lens, as it's quite large, and I prefer the perspective that wide-angle lenses give me.
But since I had shot the tower the night before with my 7-14mm, and my hotel was so close to the tower, I thought I'd go out again, except this time actually shoot with the long lens for a change.
With such a long lens, I didn't need to get up close as I had done the night before, so I walked around a while looking for an interesting composition. I took the photo at 1/125, f3.2, with a focal length of 85mm, and ISO 1600.
Visual/Creative Details
I like that the photo is almost like a combination of two pictures, one at the top and one at the bottom.
The top looks like a standard photo of the tower from a distance. The red lanterns on the right lead you into the tower, though at the base of the tower. The bottom looks like a standard photo of a busy area of a big city. People looking for a bite to eat or something to drink.
Individually they are nothing special but I like how they look together in the same photo. It almost looks as if the people are coming and going from the base of the tower, which they are not.
Additionally, it's also layered in terms of depth. The people and the main cross bridge in the foreground, and the tower in the background.
When you are taking photos of popular attractions, I think it's always better to try and photograph them in a unique way. Try to show them from a different perspective or include elements that people maybe aren't as used to seeing.
And the lesson for me is that maybe I should actually use some of my other lenses sometimes 🙂